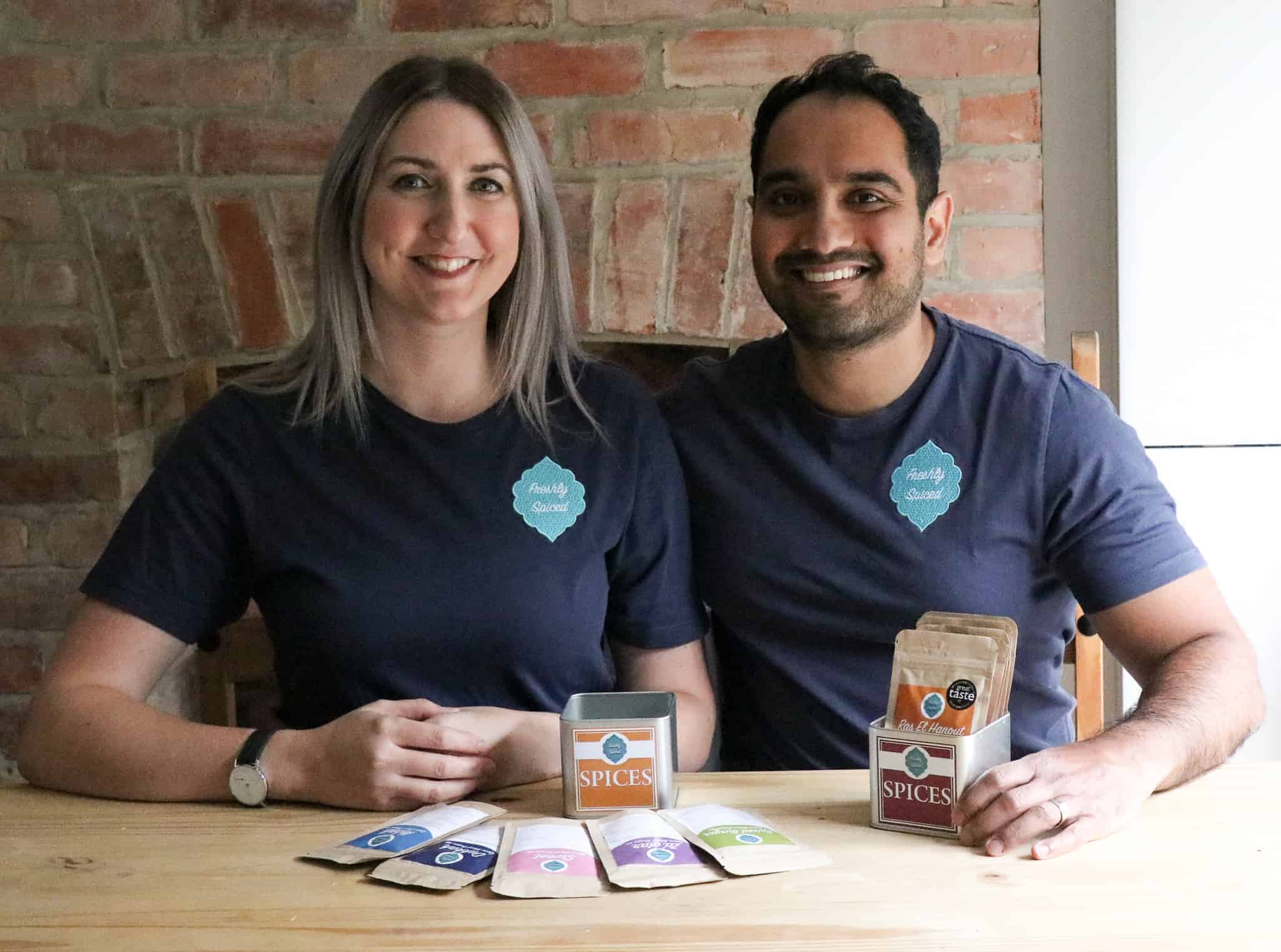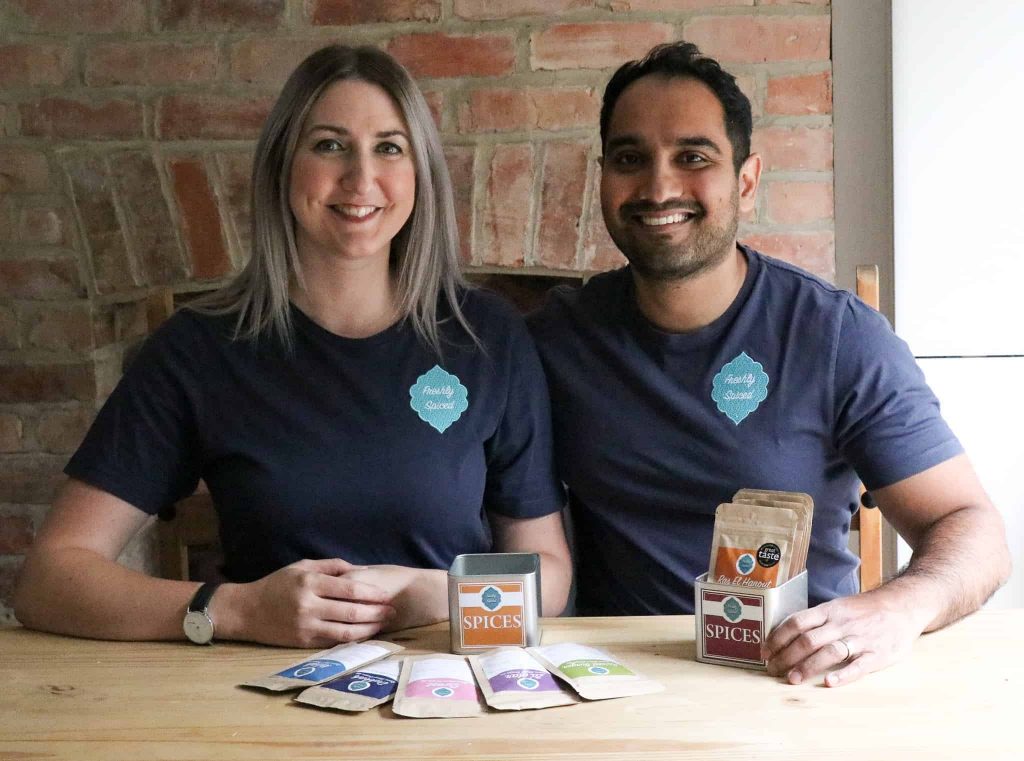 What started out as a hobby, from a passion for cooking, fitness and trying new dishes has since developed into a full time business. We started in February 2016 and have been building our brand and developing our range since. Freshly Spiced is run by myself (Tom) and my wife Claire.  Our focus being high quality, vibrant spices and blends, with simple recipes making for a unique range of recipe kits.
Our Spices:
All our spices and spice blends are toasted first to enhance the aromas and ground in small batches on a regular basis. We offer a really fresh, natural product that is free from additives or preservatives. All our blends come with accompanying recipes on our website and also our youtube channel, this is continually growing to offer multiple recipes per blend. Our products are sold in BRC accredited re-sealable pouches to keep light, air and heat away for optimal spice storage. We want our customers to get away from cupboards full of old out of date spices, our aim is for them to be used within a 3 month window, taking advantage of flavour and health benefits.
Where you can find our products:
You can find our products in various farm shops and deli's.  We supply to restaurants, butchers and bakers.  Along with our online shop we sell on various other selling platforms. Our range is continuing to grow with new blends and delicious recipes. We look forward to hearing from our customers, finding out how our spices have been used to create their own unique meals.
Whilst much of my experience has come from the food industry I have also learnt a lot from family with knowledge being passed down from generations. My grandfather set up the first spice shop in Nottingham in the 1950's. Whilst this is not there anymore I am proud for some part of this to be continued through my own methods and unique blends.