Trade Information
Looking to stock our range of spices? 
We can also supply our retail packs in the POS pictured below and have a full gift range available. We supply commercial sized pouches of our spice blends, whole and individual spices for your cooking and baking business needs. All are ground fresh on week of delivery. 
View our full range here.
Please get in touch: info@freshlyspiced.co.uk or call 07468269109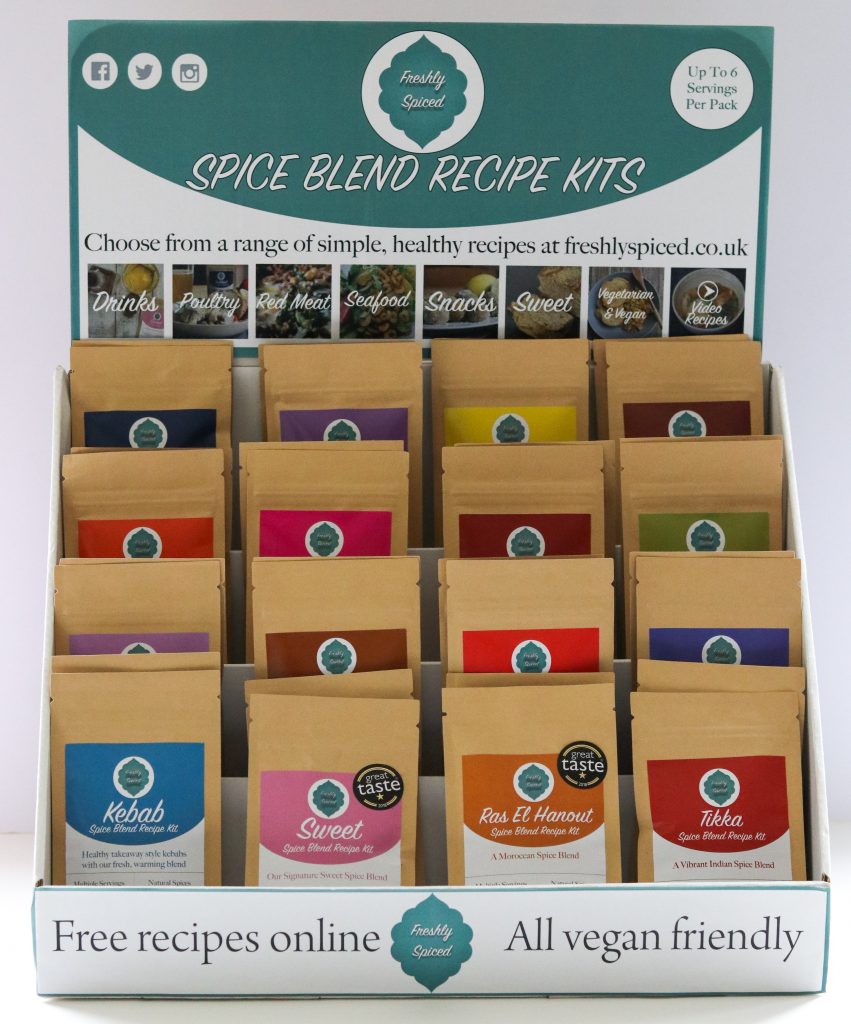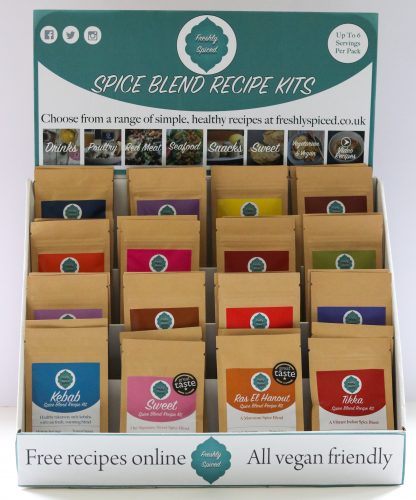 We supply spices to the following businesses.