Sale!
Berbere Spice Blend
Our Berbere blend create's a taste of Ethiopian cuisine with the freshest ingredients. We use a mix of fragrant spices to create a versatile spice blend with a fiery chilli kick. This is great for marinades, curries and stews.
Comes in 25g Pouch, providing 2 people around 3 servings
Order dispatched within one working day, delivery up to three working days
not rated
Add to basket
Sale!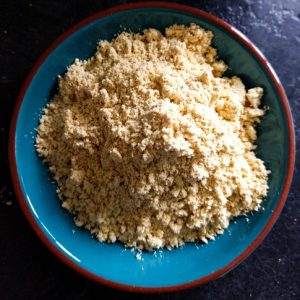 Ground Ginger
Our freshly ground ginger is made from ginger which has been dried and then ground and sieved to offer a fragrant product which is much more potent than shop bought.
This is great for all types of cooking including baking and by using a fresh product it will really enhance your dishes
not rated
Add to basket