Sale!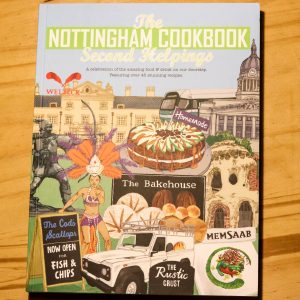 The Nottingham Cookbook: Second Helpings Plus Spice Tin Set (3 Blends)
The Nottingham Cookbook: Second Helpings along with our 3 Spice blend tin. Dispatched as soon as book is released (by end of November)
A pack to cover multiple meals, containing 3 spice blends specifically with healthy meals in mind.
Check out our recipe page and feel free to create your own dishes and share with us.
All blends are great with various meats or as vegetarian dishes.
Order dispatched within one working day, delivery up to three working days
Choose from:
Jerk blend
Garam Masala
Fajita Blend
Kebab Blend
Spicy Egg Blend
Tandoori Blend
Ras El Hanout Blend
Spiced Burger Blend
Vegan Burger Blend
Spice Infused Spaghetti
Spiced Hot Drink
Chilli Blend
Spiced Ice Cream Blend
Sweet Blend
Specify any 3 blends you would like in 25g size. Simply add the variety pack to your basket, proceed to checkout and then you will have a notes section to add your choices.
not rated
£

20.00 Inc VAT
Select options