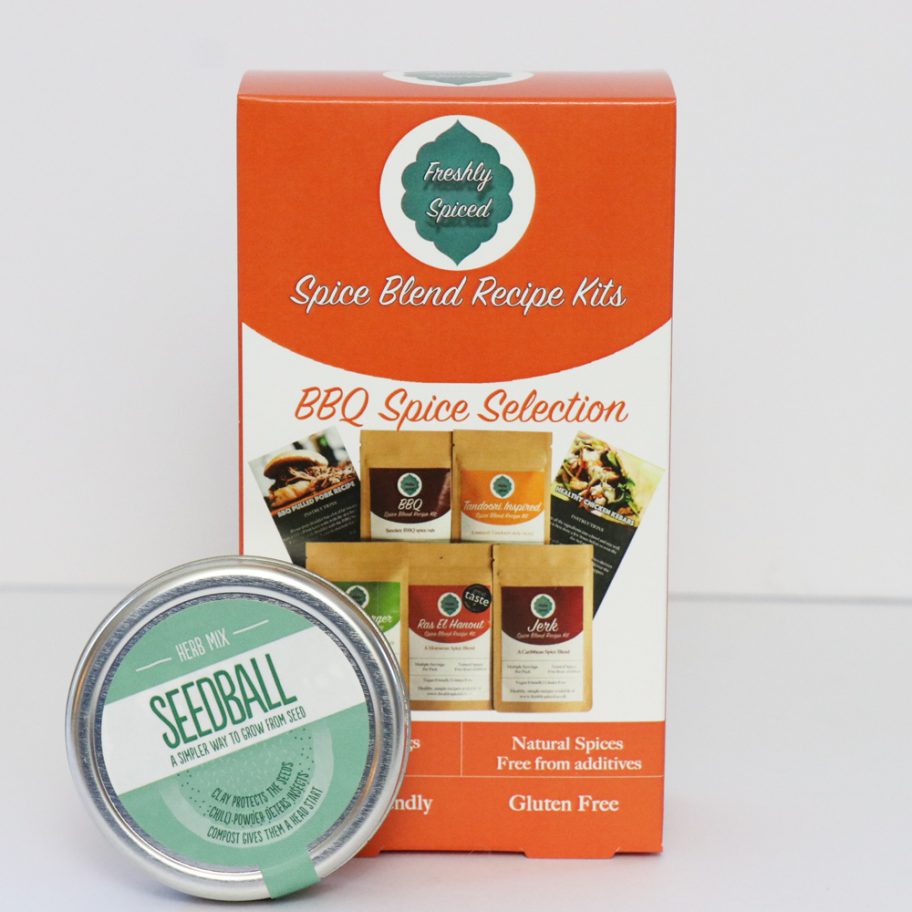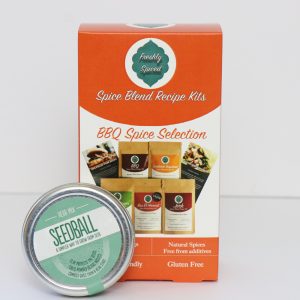 BBQ Spice Selection Gift Box & Herb Seedball Kit
BBQ Spice Selection Gift Box is a BBQ lovers dream with 5 vibrant spice blends to create amazing marinades and rubs for a range of meat, fish and vegetables. Containing 5 unique blends with a range of delicious recipes online. The gift box includes two recipe cards to get you started on making delicious meals and you can find many more recipes online.
We have paired this gift box with the Herb Seedball Kit. Grow your own fresh herbs with their amazing seedballs and use them with our freshly ground spices and spice blends.
The focus is on simple, healthy meals packed with fresh vibrant spices.
Check out our recipe page and feel free to create your own dishes and share with us.
Our BBQ Selection Gift Box includes:
BBQ Spice Blend
Tandoori Inspired Blend
Spiced Burger 
Ras El Hanout
Jerk Spice Blend
Comes in 25g Pouch, providing 2 people around 3 servings
Order dispatched within one working day, delivery up to three working days
Seedball:
Each seed ball contains approximately 10 seeds from a mix of Basil, Dill, Parsley, Chives and Sweet Marjoram, which can be grown on a sunny spot on a kitchen windowsill inside (be sure to keep well-watered) or in a garden bed or pot outdoors.
not rated
£

18.00 Inc VAT
Add to basket