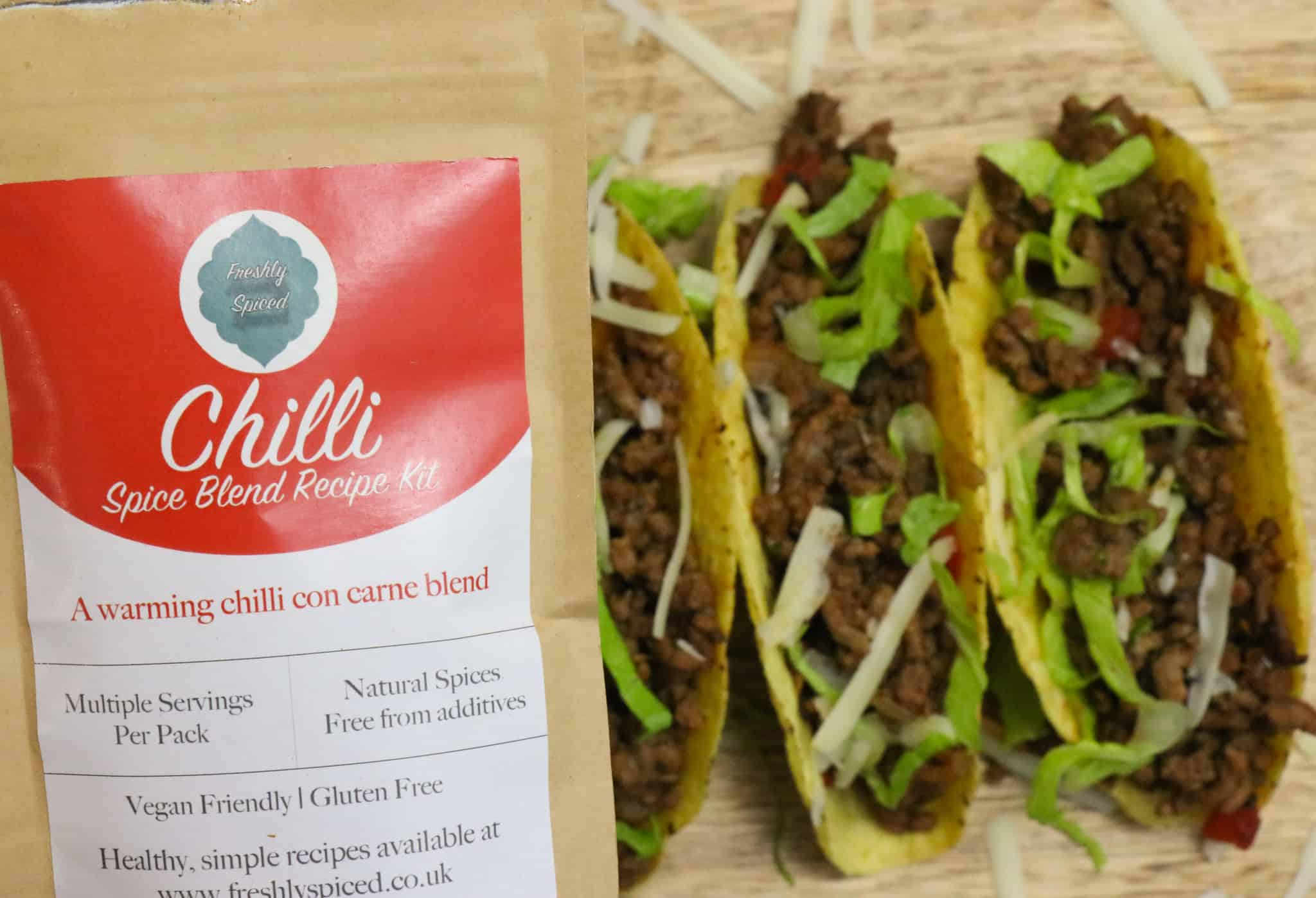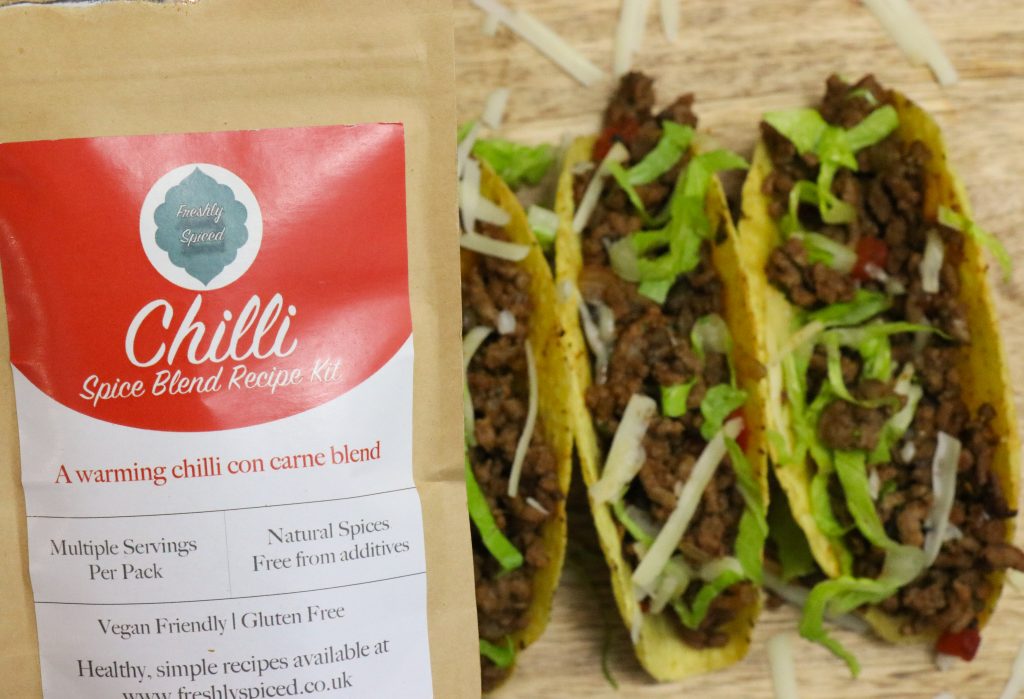 Taco Tuesdays! This chilli taco recipe makes a great family meal. Simple, healthy and enhanced with our Chilli Spice Blend adding warmth, heat and subtle sweetness from Cinnamon.
Serves 4
Prep Time: 5 minutes
Cook Time: 15 minutes
INGREDIENTS
3 Garlic cloves crushed
1 Onion finely chopped
4 Mushrooms finely chopped
1 Red Pepper finely chopped
1 Green Chilli finely chopped
500g Minced Beef/ Vegetarian mince/ Brown Lentils
1 tbsp Tomato puree
1 Pack of Tacos
Fresh Coriander finely chopped
Lettuce and cheese to top when served
Olive Oil
Put a large frying pan on a medium heat and add the oil. Saute off the onions and peppers for 5 minutes before adding in the garlic, green chilli and mushrooms.
Continue to cook for 5 minutes, before stirring in the Freshly Spiced Chilli Spice blend. Now add the minced beef and cook until all browned.
Add in the tomato puree and stir through, you may want a little more salt for seasoning. Cook on a low heat whilst you warm the Taco's as per their instructions.
Before serving add a scattering of chopped coriander.
Serve in the Taco shells and top each one with cheese and lettuce.