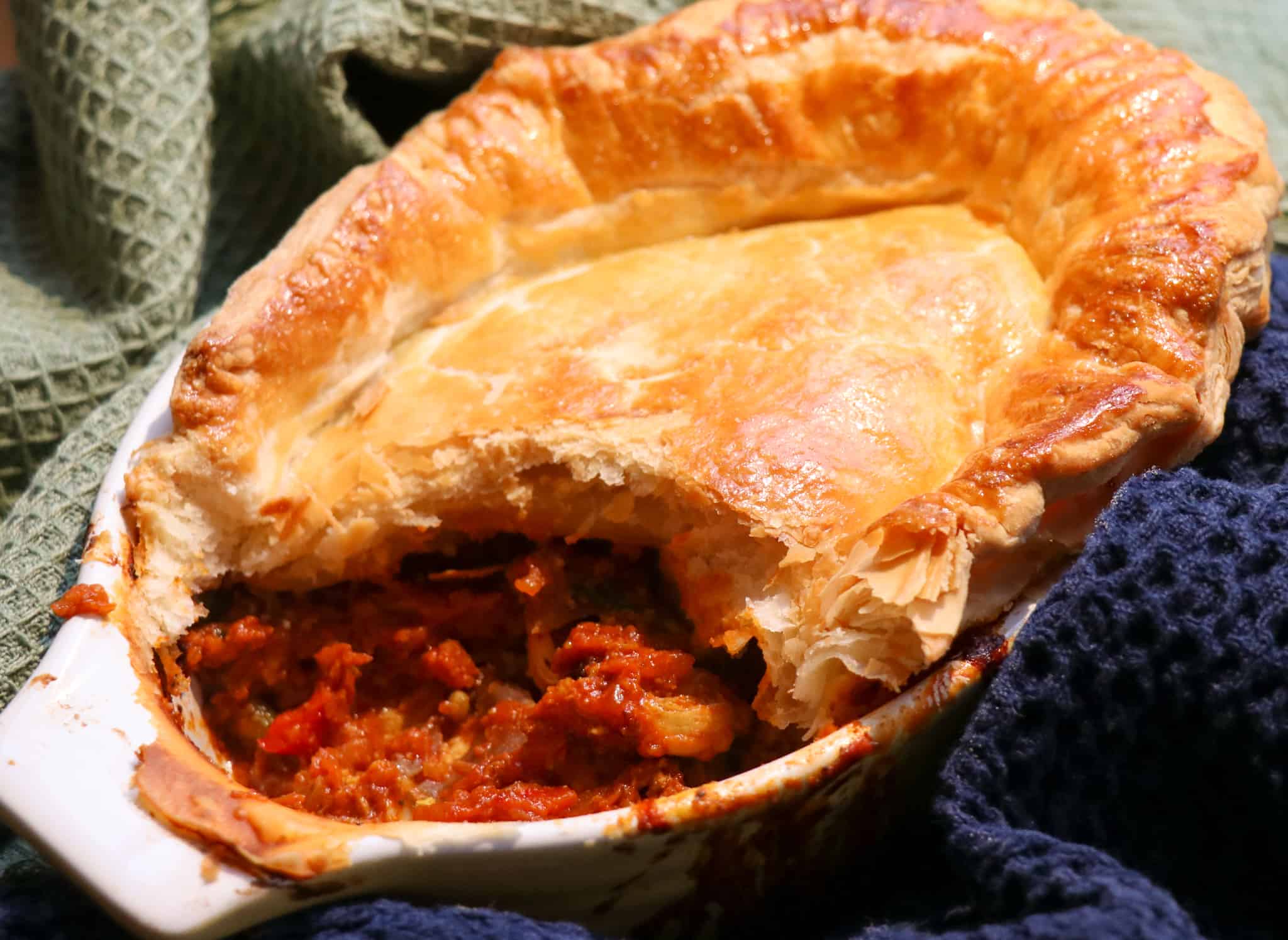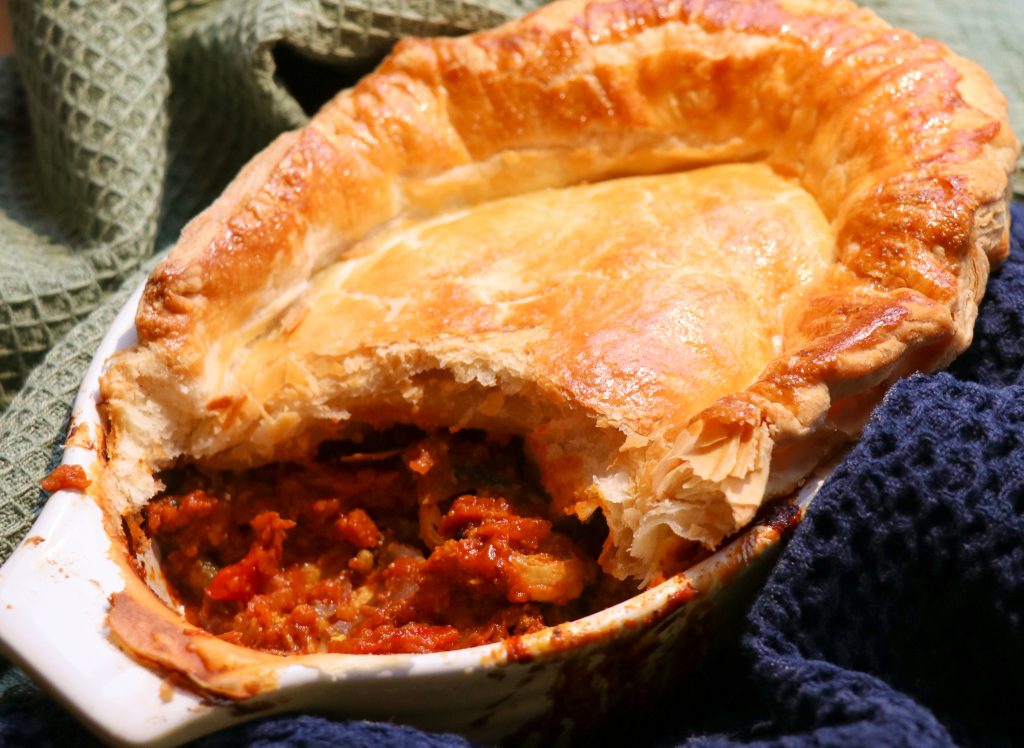 Use up your curry leftovers or make our super simple, super tasty curry and create this amazing Chicken Curry Pie recipe.
Serves 4
Prep Time: 10 minutes
Cook Time: 1 hour
INGREDIENTS
400g Diced Chicken
1 Red onion finely chopped
1 tbsp olive oil
3 Garlic cloves crushed
500ml Chopped Tomatoes
1 Red pepper cut into strips (2-3 cm long)
Large handful fresh coriander roughly chopped
1/2 Pack Puff Pastry
1 Egg, beaten
INSTRUCTIONS
Pre-heat oven to 200C Fan

Place the chicken in a bowl with a dash of olive oil and 1 tsp of Freshly Spiced Poudre De Colombo, stir through and leave to one side.
In a large pan add the oil and the red onion and Panch Phoron Spice Blend, soften the onions for five minutes before adding in the garlic, stir for a minute. Add the Poudre De Colombo and Tikka Spice Blend, stir through for a minute before placing in the chicken, stir and cook for around 5 minutes until all pieces of chicken are sealed. Add the red peppers, chopped tomatoes and spring onion, season to taste. Stir and bring to boil, then reduce to simmer for 15 minutes. Scatter in the coriander.
Choose a pie dish (approx 18-20cm width) and pour in the curry mixture, use your finger to add water to the rim to prevent any pastry sticking to the dish. On a work surface roll out the pastry until it is approximately 0.5cm thick. Place over the curry and crimp the edges, make two little cuts in the middle for air to escape.
Brush the egg mixture all over the pie topping before sprinkling a little salt over the pastry.
Place in the pre-heated oven with a tray on the shelf below and cook for 30 minutes, check to ensure it is fully cooked and browned, you may need an extra 5 – 10 minutes.