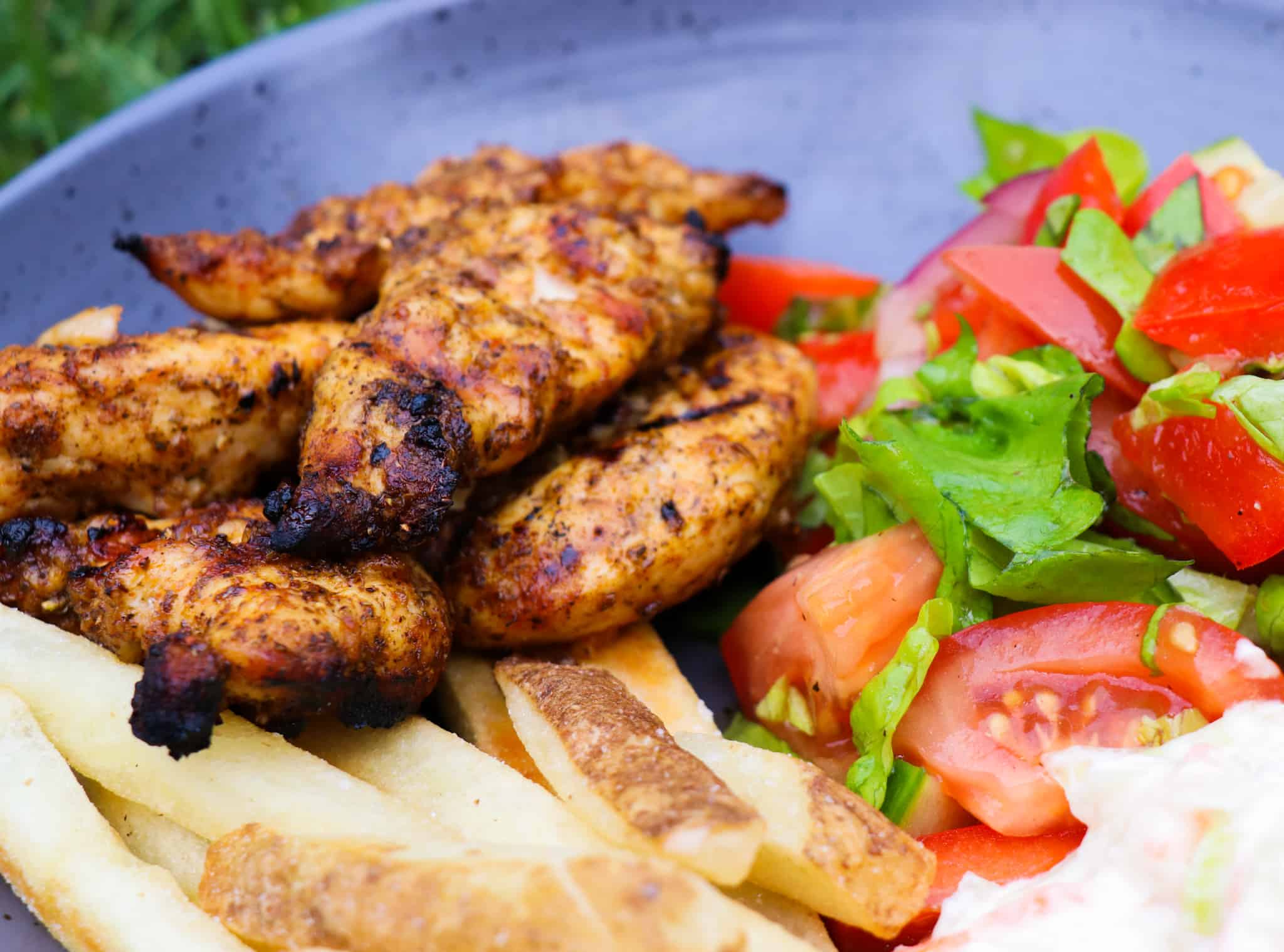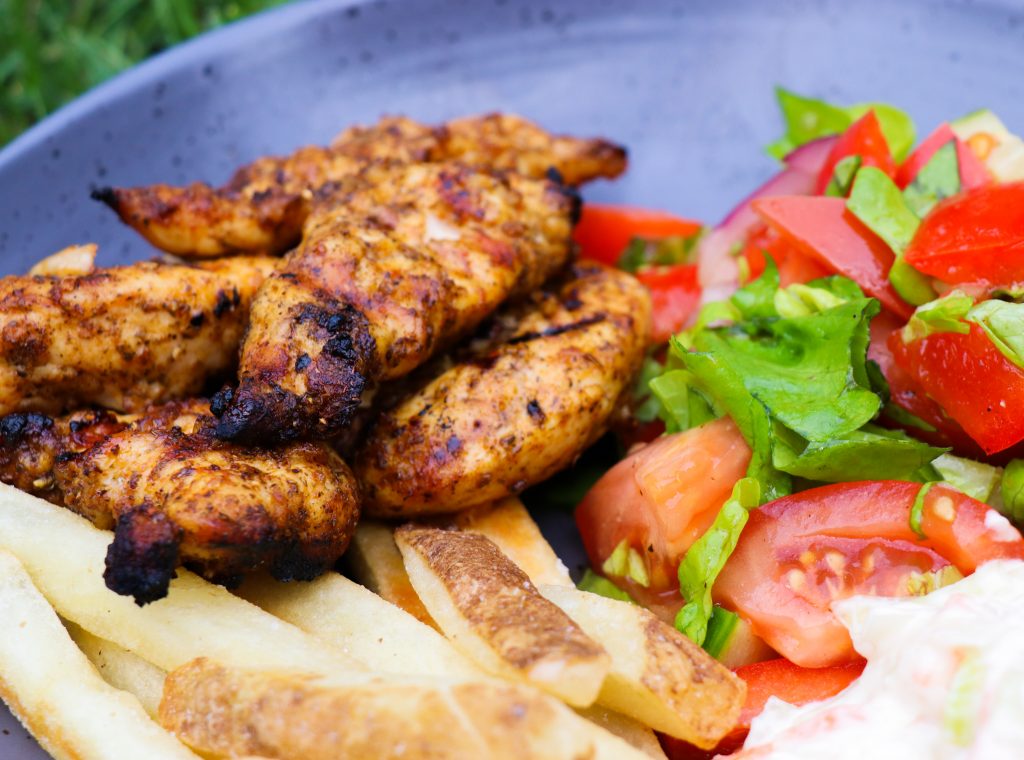 Use our Cajun spice for this delicious and simple Cajun chicken recipe. Our freshly ground spice blend gives you all the authentic flavour you need making the meal quick and easy.
Serves 4
Prep Time: 10 minutes
Cook Time: 10-12 minutes
INGREDIENTS
1 tbsp oil
4 Chicken (Breasts or Thighs) or 8 Fillets
2 tsp Freshly Spiced Cajun Spice Blend
1/2 Lemon
INSTRUCTIONS
In a large bowl mix the oil, lemon and Cajun spice to form a liquid paste, add the chicken and marinate for 1 hour (if possible).
Great to cook on the BBQ or on a grill. Ensure the grill is on a high heat and grill for 8 -10 mins, turning in the middle to ensure an even cook.
Serve with Skin on fries and a fresh salad.