Lentil Pattie Recipe (Advieh Spice Blend)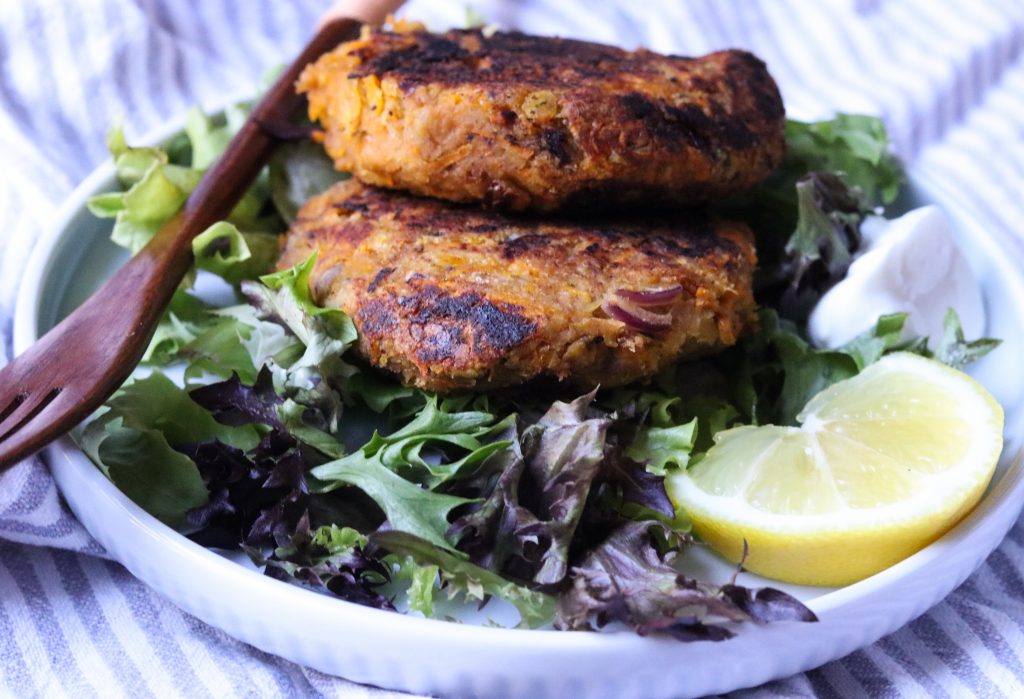 Try our Persian Advieh Spice Blend in these delicious Lentil Patties. Full of fresh ingredients, making them a healthy snack. Suitable for Vegans and can be made gluten free.
Makes approx 6 patties
Prep Time: 5 minutes
Cook Time: 10 minutes
INGREDIENTS
180-200g Red Lentils (cooked according to instructions on pack- usually 25 mins)
1 Red Onion finely chopped
1 Carrot finely grated
50g Bread Crumbs (GF Bread if required)
1 Garlic clove crushed
Small handful of fresh coriander, finely chopped
INSTRUCTIONS
After you have cooked your lentils, leave them to cool a little as it makes it easier and safer to mix the ingredients
Combine all the ingredients in a large bowl, using your hands mix together and form a thick paste. You may want a little more breadcrumbs
Split the mixture into 5/6 even amounts and form into small patties (roll into a ball in your hands and then lightly flatten)
Heat a little olive oil in a large frying pan and place the patties
Leave them for a couple of minutes before turning over, repeat on the other side.
To get an even cook you may need to turn a couple of times to ensure they have a nice browning all over.
Serve on a bed of salad leaves with a slice of lemon and some natural yoghurt