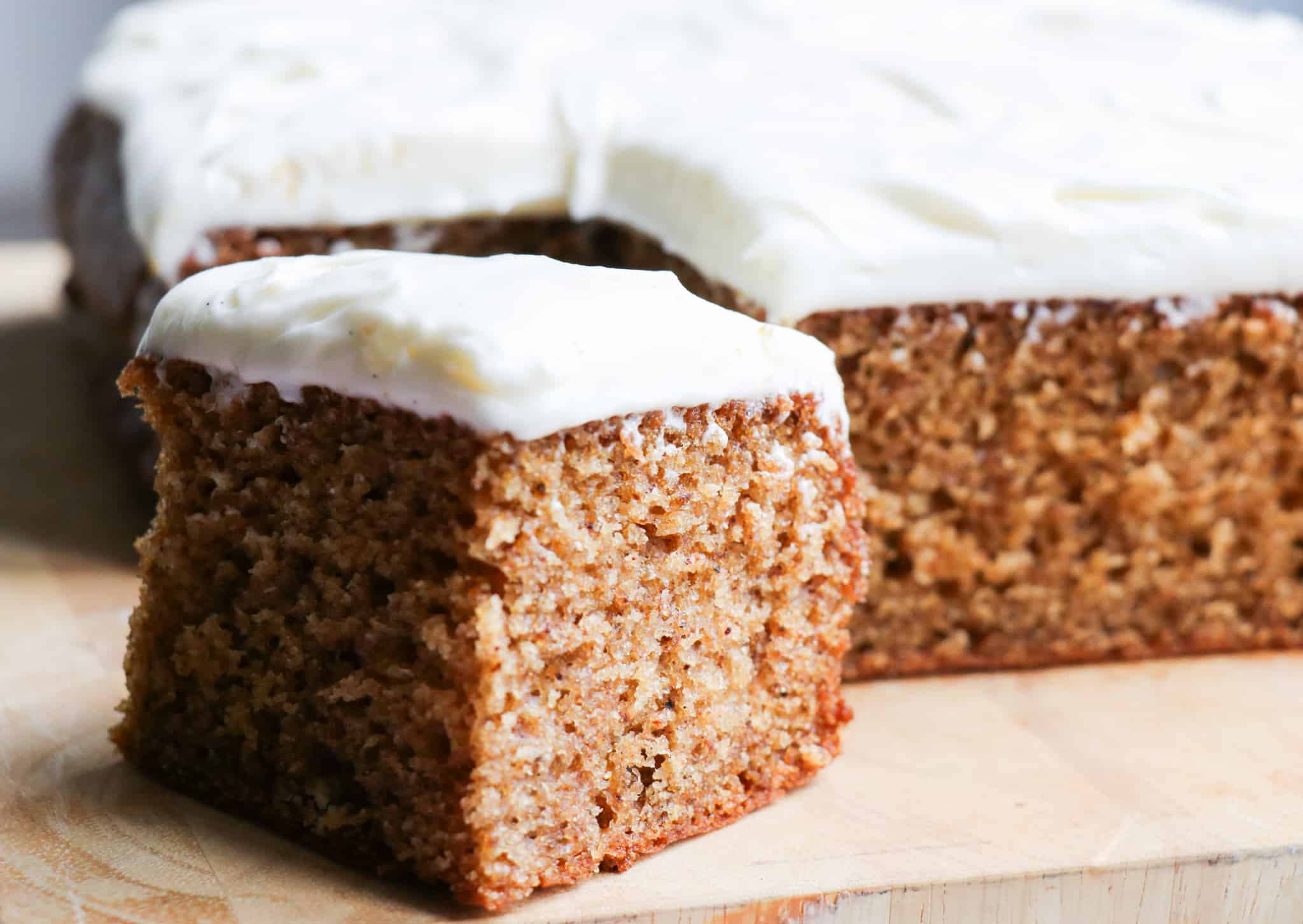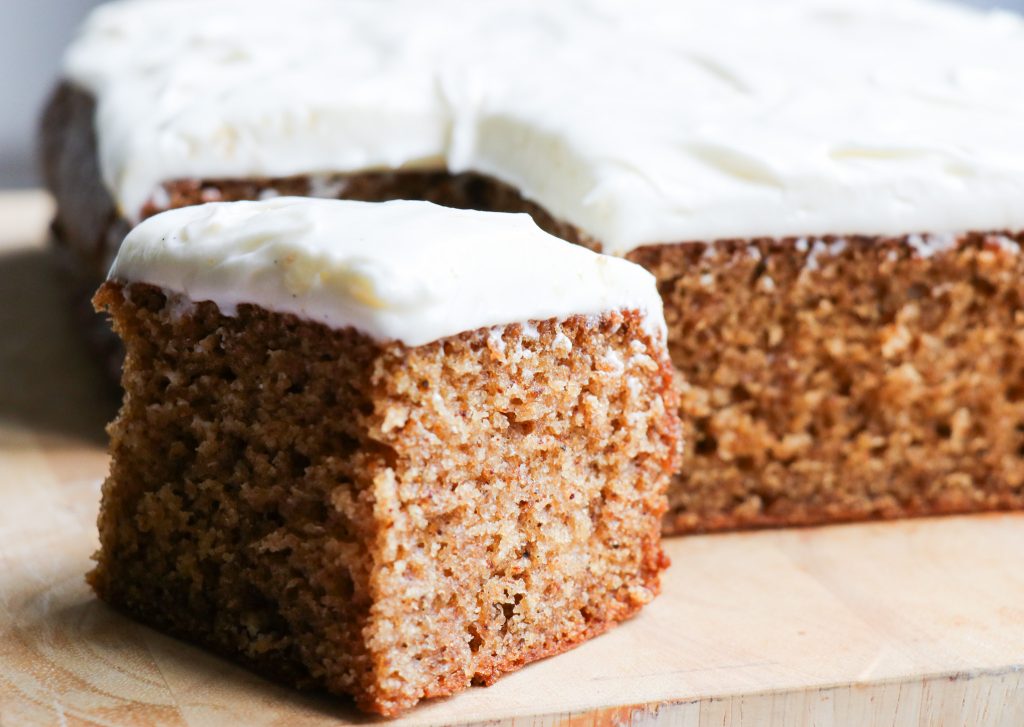 Enjoy this delicious spiced cake with family and friends this festive season.
Prep Time: 15 mins
Cook Time: 25 mins
Ingredients
Cake
340 Self Raising Flour, sifted
2 tsp Baking Powder
1 tsp Bicarbonate Soda
1/2 tsp Salt
2 tsp Freshly Spiced Sweet Spice Blend
4 Eggs
200g Granulated Sugar
100g Dark Brown Sugar
130ml Vegetable Oil
200ml Milk combined with 40g Melted Butter
1 tsp Vanilla Extract
Frosting
1 pack of Cream Cheese (room temperature)
100g Unsalted Butter (room temperature)
325g Icing Sugar, Sifted
1 tsp Vanilla Extract
Pinch of Salt
Instructions – Cake
Preheat oven to 180c
Combine all dry ingredients in a bowl. In another bowl mix all wet ingredients until combined (approximately 1 minute of whisking). Add the wet ingredients to the dry ingredients and mix carefully just until combined and smooth (don't whisk as this will remove air from the cake mix).
Pour the batter in to your chosen cake tin (we used a 8×8 inch square silicone mould. Bake for approximately 25-30 minutes or until a skewer can be placed in the centre of the cake and be removed with no wet mixture.
Instructions – Frosting
Make sure the butter and cream cheese are at room temperature before commencing the frosting.
In an electric mixer, add the cream cheese and butter and beat until smooth and creamy (about 1-2 minutes). Add the Icing Sugar, Vanilla Extract and Salt and beat on a low speed for the first 30 seconds and then on a high speed for another 1-2 minutes (or until smooth and fluffy). At this stage you can add a little more icing sugar to make the frosting a little thicker.
Once the cake is cooled, spread the icing over the cake. Enjoy!