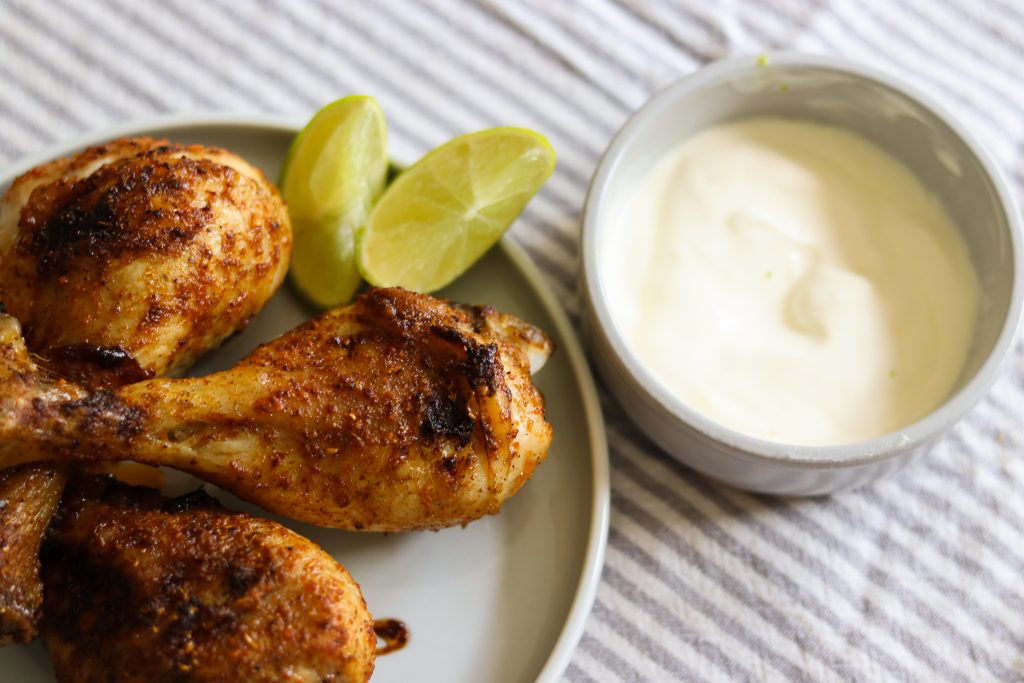 Take your wings/drumsticks to the next level with this delicious recipe of Spicy Berbere Chicken Drumstick recipe using our Ethiopian Berbere Spice Blend to add layers of flavour and heat.
Serves 4
Prep Time: 10 minutes
Cook Time: 45 minutes
INGREDIENTS
6-10 Chicken Drumsticks or Wings
1 tbsp Vegetable Oil
1 1/2 tsp Freshly Spiced Berbere Spice Blend
1 tbsp Honey
1 Lime
150ml Sour Cream
INSTRUCTIONS
Place your oil and spice in a bowl and mix, add the chicken and evenly coat all pieces. Leave for an hour.
Pre-heat your oven to 200C
Place the chicken in an oven proof dish and drizzle any remaining marinade over the top, cover with foil and cook for 35 minutes.
Take out of the oven and coat each piece with honey, you may need a little more and feel free to sprinkle a tiny bit more Berbere spice on top.
Put the chicken back in the oven for around 10 minutes, this should help it glaze and crisp up on the outside. Check the chicken is thoroughly cooked before serving.
Before serving, place the sour cream in a bowl and grate the zest of a lime, add half the juice, mix together and serve as a dip.
Cut the remaining lime in to segments to squeeze onto the chicken.