Chicken with Sweet Potato and Spinach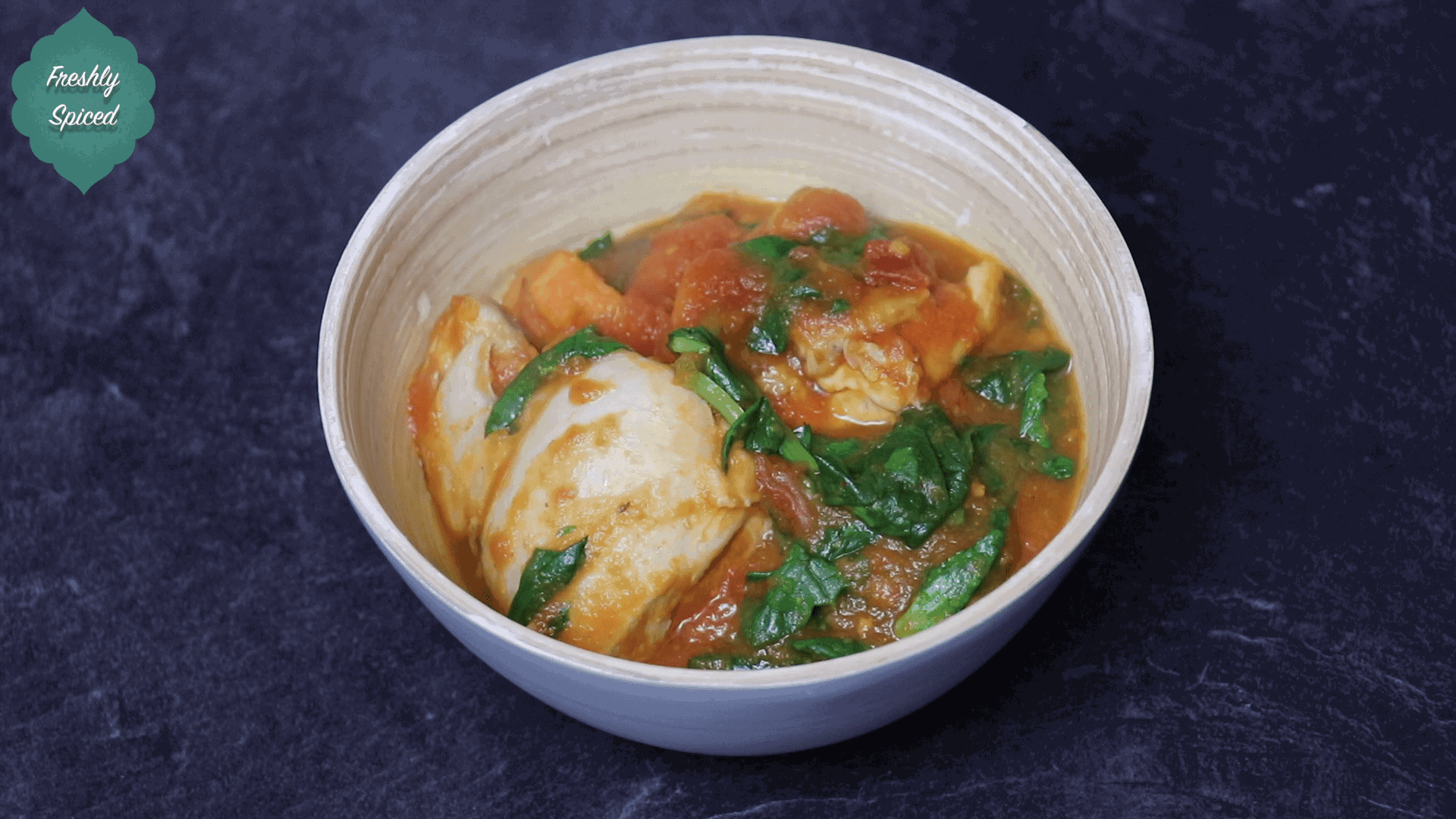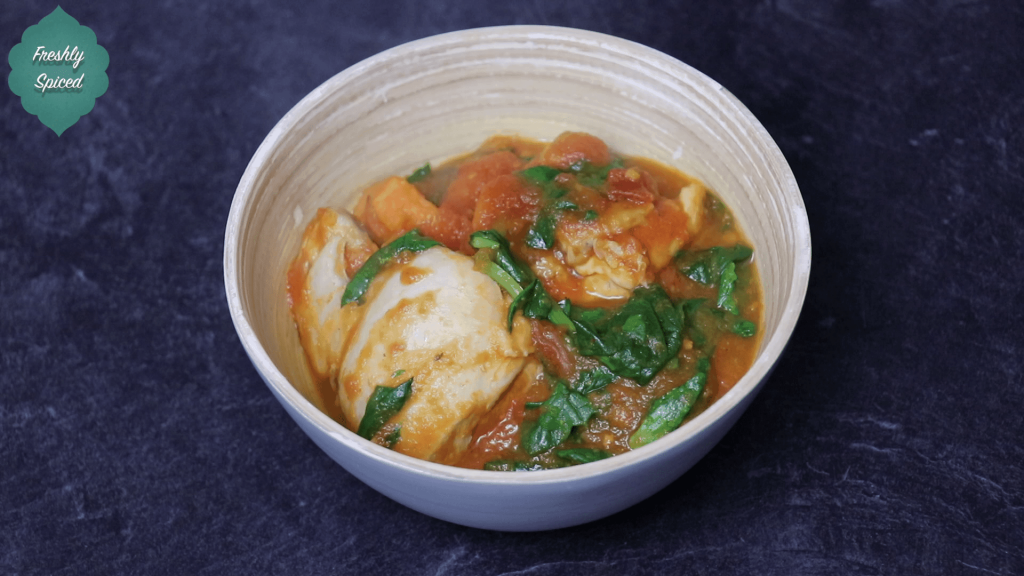 Chicken, Sweet Potato & Spinach
Looking for different ways to flavour chicken? Try this tasty recipe with sweet potato and enhanced with our Spiced Burger Blend to add some spicy flavours. Great source of protein and iron
Serves 2
Prep Time: 20 minutes
Cook Time: 20 minutes
INGREDIENTS
4 Chicken thighs (skinless, boneless)
2 Sweet Potatoes cut into chunks
Half a bag of spinach
1 tbsp olive oil
250ml chicken stock
For the spice paste
1tsp Spiced Burger Blend
2 onions chopped
400g can tomatoes
INSTRUCTIONS
Place the sweet potato in a large saucepan over a high heat.
Cover with boiling water and boil for 10 mins.
Meanwhile, put all the spice paste ingredients in a food processor and blend until it forms a paste.
Put the spinach in a large colander in the sink and pour the sweet potatoes and their cooking water over it to drain the potatoes and wilt the spinach at the same time. Leave to steam-dry.
Return the saucepan to the heat (no need to wash it first), then add the oil, followed by the spice paste.
Fry the paste for about 5 mins until thickened, then add the chicken.
Fry for 8-10 mins until the chicken starts to colour.
Pour over the stock, bring to the boil and leave to simmer for 10 mins, stirring occasionally.
Check the chicken is cooked by cutting into one of the thighs and making sure it's white throughout with no signs of pink. Season with black pepper, then add the sweet potato.
Leave to simmer for a further 5 mins. Meanwhile, roughly chop the spinach and add to the stew.
SERVING SUGGESTION
Serve with fresh bread