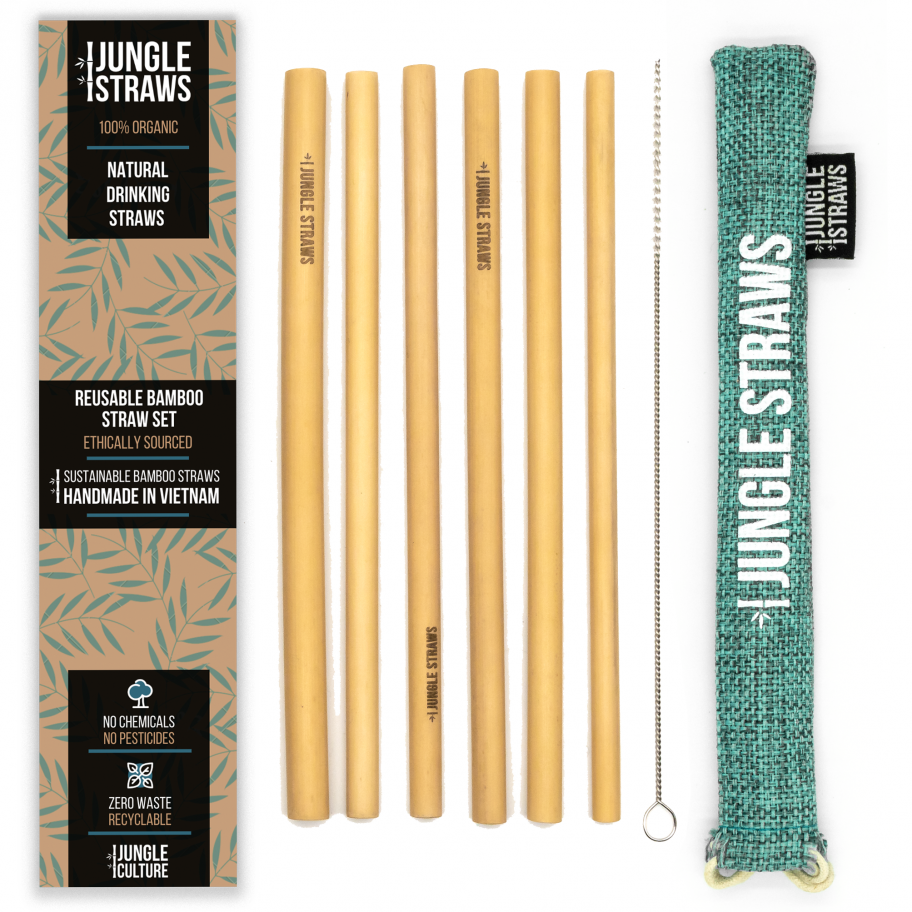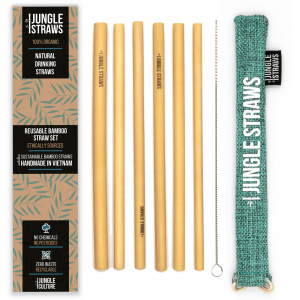 Jungle Culture: Jungle Straws: Reusable Bamboo Drinking Straws with Coloured Pouch (Set of 6)
We've teamed up with Jungle Culture to bring you some of their amazing Jungle Straws. They are individually crafted and harvested by local artisans at a small, family-run farm in rural Vietnam.
These are great to pair with our Smoothie Spice Blend to take your smoothies to the next level.
These reusable bamboo straws are an eco-friendly and sustainable solution to plastic and made without any harmful pesticides or chemicals and completely organic.
Each set contains 6 reusable Bamboo Straws, which provide a sustainable solution to plastic.
We love these for our smoothies and the kids love them as well.
not rated
£

6.50 Inc VAT
Select options