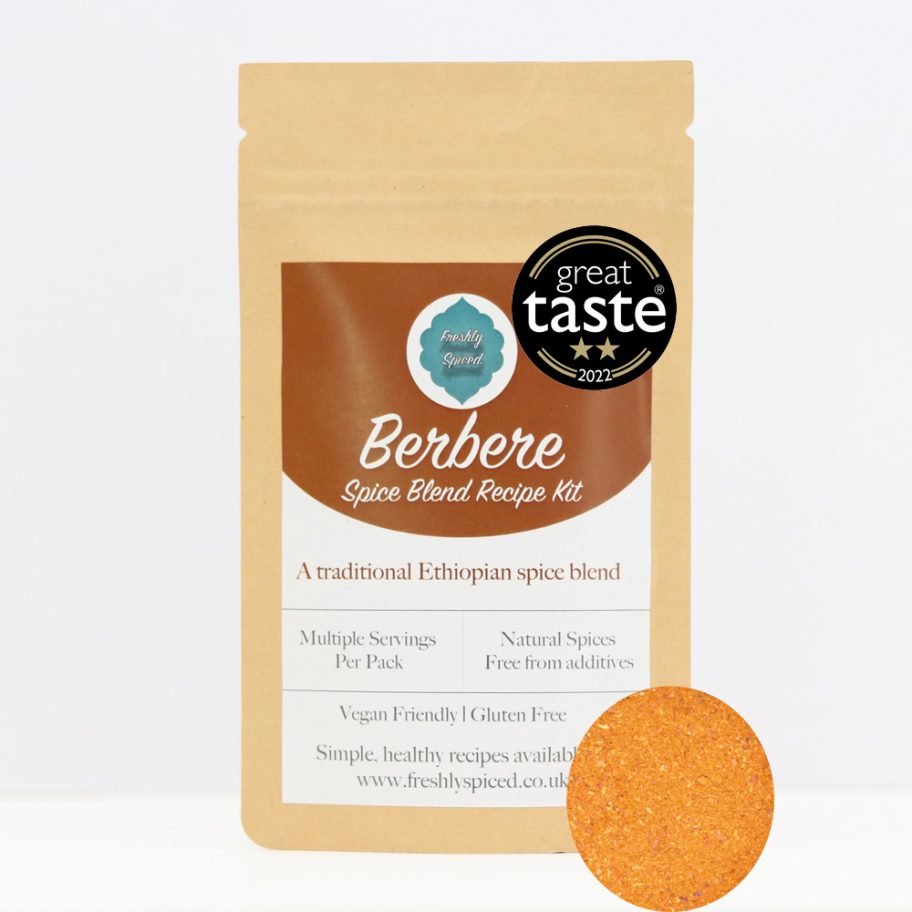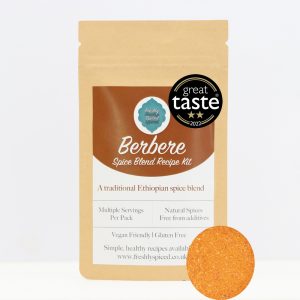 Berbere Spice Blend
Our Berbere blend create's a taste of Ethiopian cuisine with the freshest ingredients. We use a mix of fragrant spices to create a versatile spice blend with a fiery chilli kick. This is great for marinades, curries and stews. Winner of a 2019 Great taste and that was assessed again in 2022 winning a 2 star award!
Comes in 25g Pouch, providing 2 people around 3 servings
Order dispatched within one working day, delivery up to three working days
not rated
£

2.30 Inc VAT
Add to basket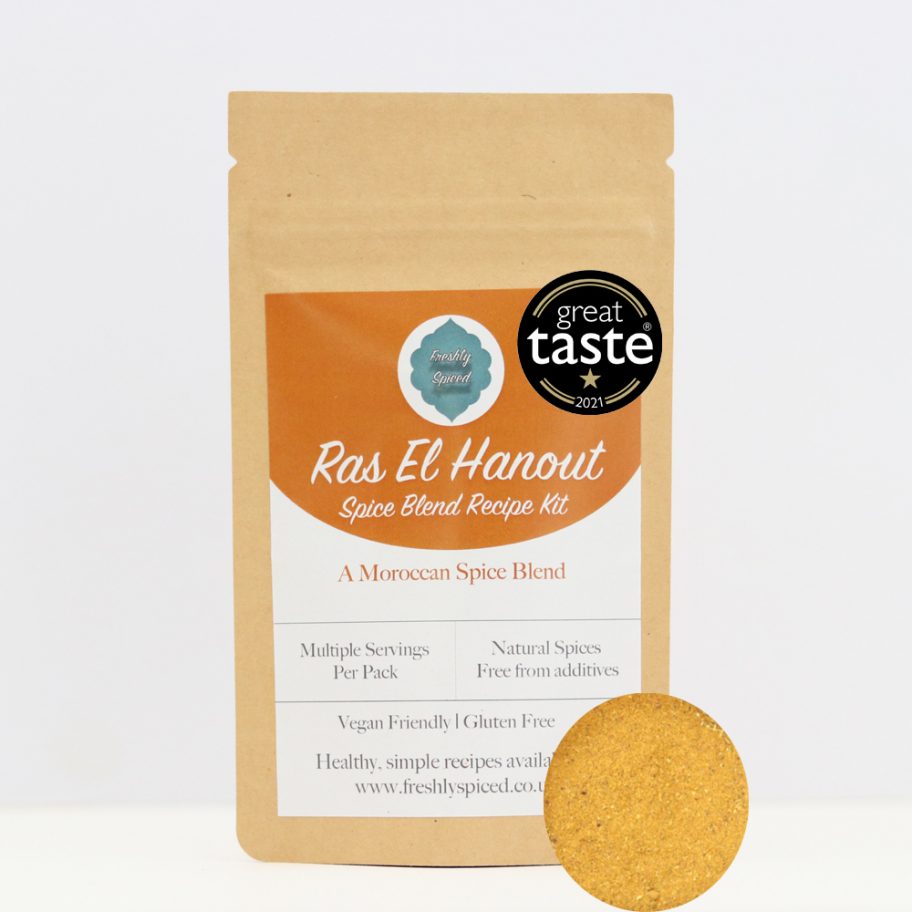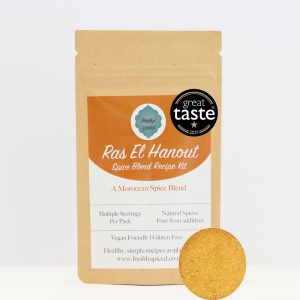 Ras El Hanout Spice Blend
Our Ras El Hanout is a complex blend of many spices, with subtle notes of rose petals and ginger. Great for chicken, fish or vegetables. We won a Great Taste Award in 2018 for this blend showcasing its flavour and quality. It has since gone on to win a Great Taste Award in 2021 again showing out commitment to consistency and flavour.
We use this blend for tagines, tray bakes or simple marinades for easy meals.
Comes in 25g Pouch, providing 2 people around 3 servings
Order dispatched within one working day, delivery up to three working days
£

2.30 Inc VAT
Add to basket