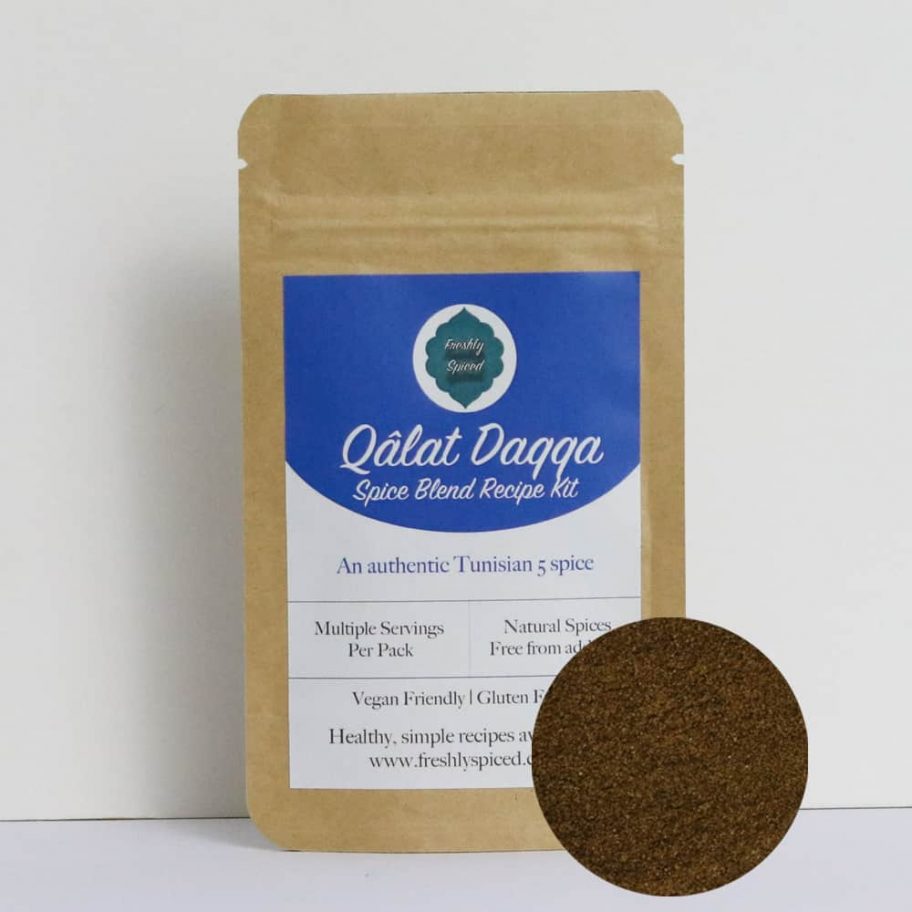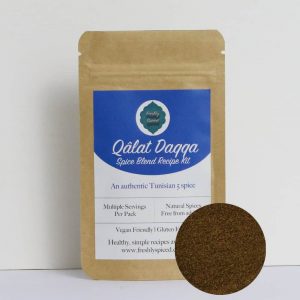 Qalat Daqqa Spice Blend
Qalat Daqqa Spice Blend is a Tunisian Spice Blend.  It is used to season meats, vegetables and Tagine's and can even add depth to couscous with a sweet and warming flavour.
Qanat Daqqa is pronounced Kala Daksa and is often known as Tunisian 5 Spice.
It contains one of the most expensive spices – Grains of Paradise, they are part of the ginger family and offer a peppery, citrus flavour.
Comes in 25g Pouch, providing 2 people around 3 servings
Order dispatched within one working day, delivery up to three working days
not rated
£

2.30 Inc VAT
Add to basket