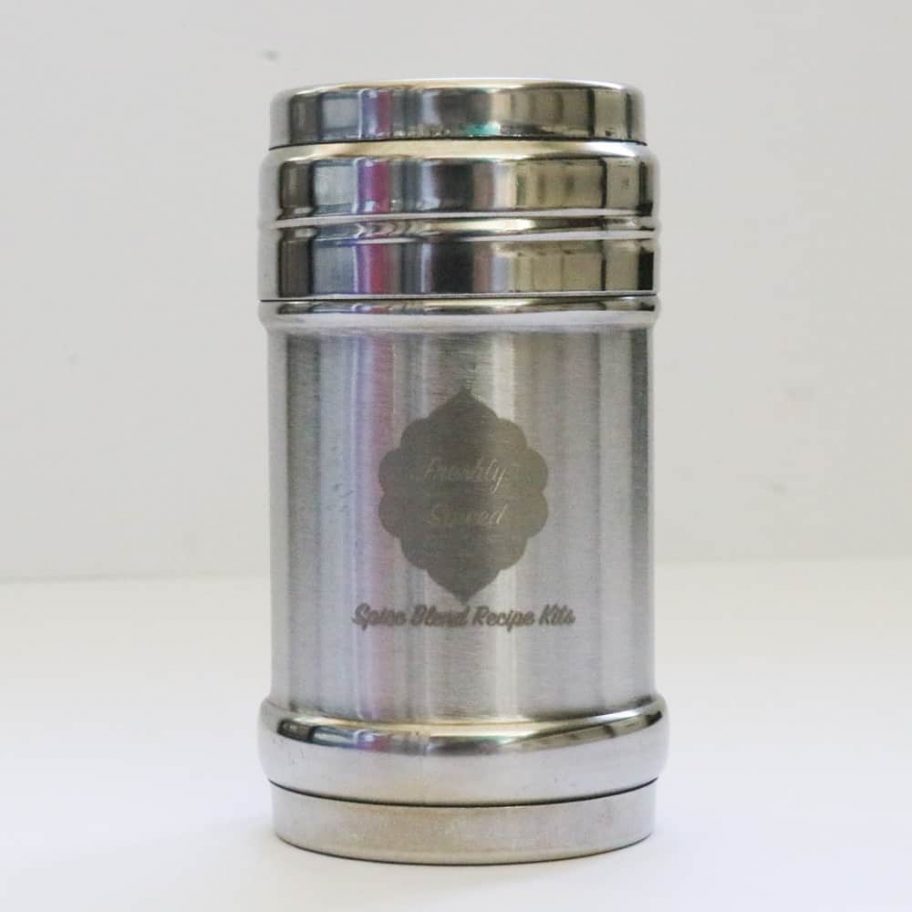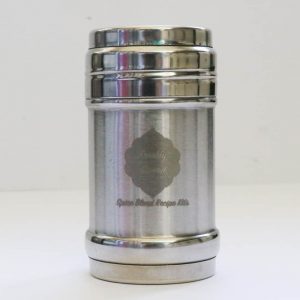 Spice Shaker
This stainless steel shaker is ideal for sprinkling your favourite spice blend over meat, vegetables, fish etc. It has 3 different openings to offer varying amounts of spice being dispensed.
Measurements: H: 9.5 cm x W: 5.2cm
Check out all our Spice Blends here
not rated
£

3.00 Inc VAT
Add to basket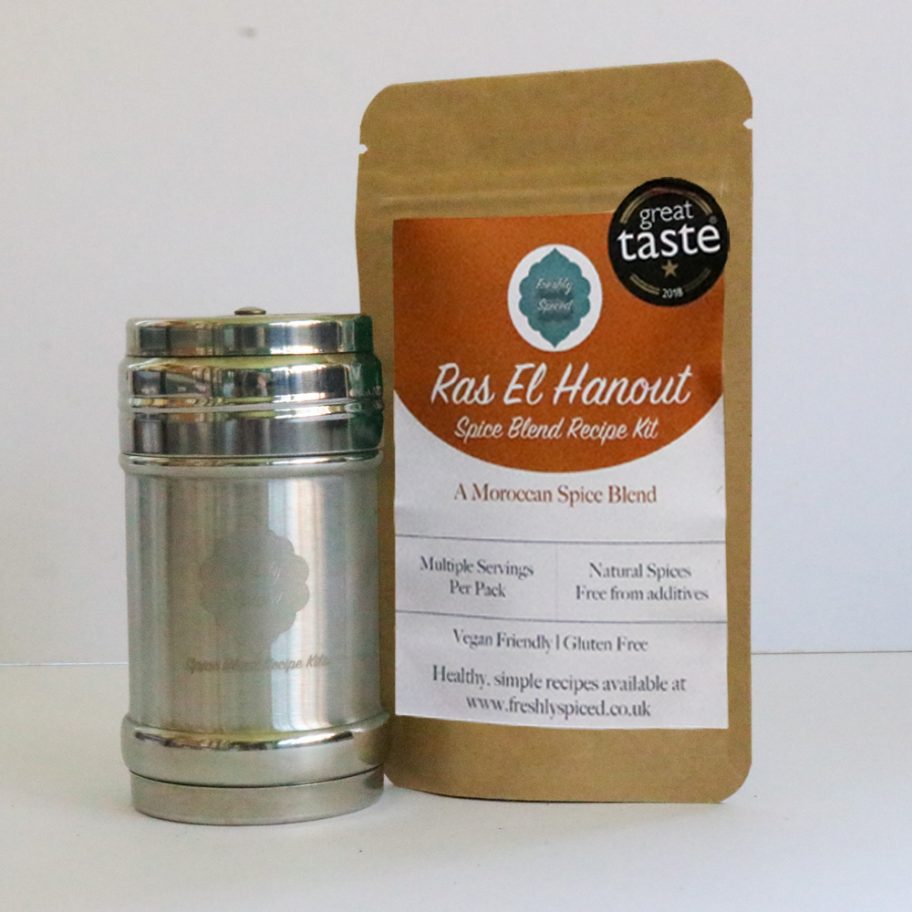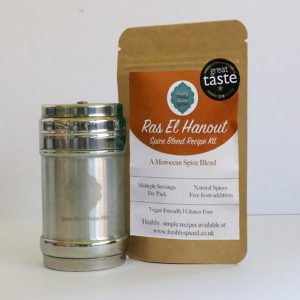 Spice Shaker + Spice Blend
This Spice Shaker + Spice Blend set comes with our Stainless Steel Spice Shaker and your chosen favourite Spice Blend.
Simply unscrew the li, pop in your spice and away you go. Comes with 3 different dispensing amounts by twisting the top of the lid.
Pick a spice blend from the drop down list.
Sold in 25g Pouches, approximately 6-8 individual servings
Order dispatched within one working day, delivery up to three working days
not rated
£

5.00 Inc VAT
Select options