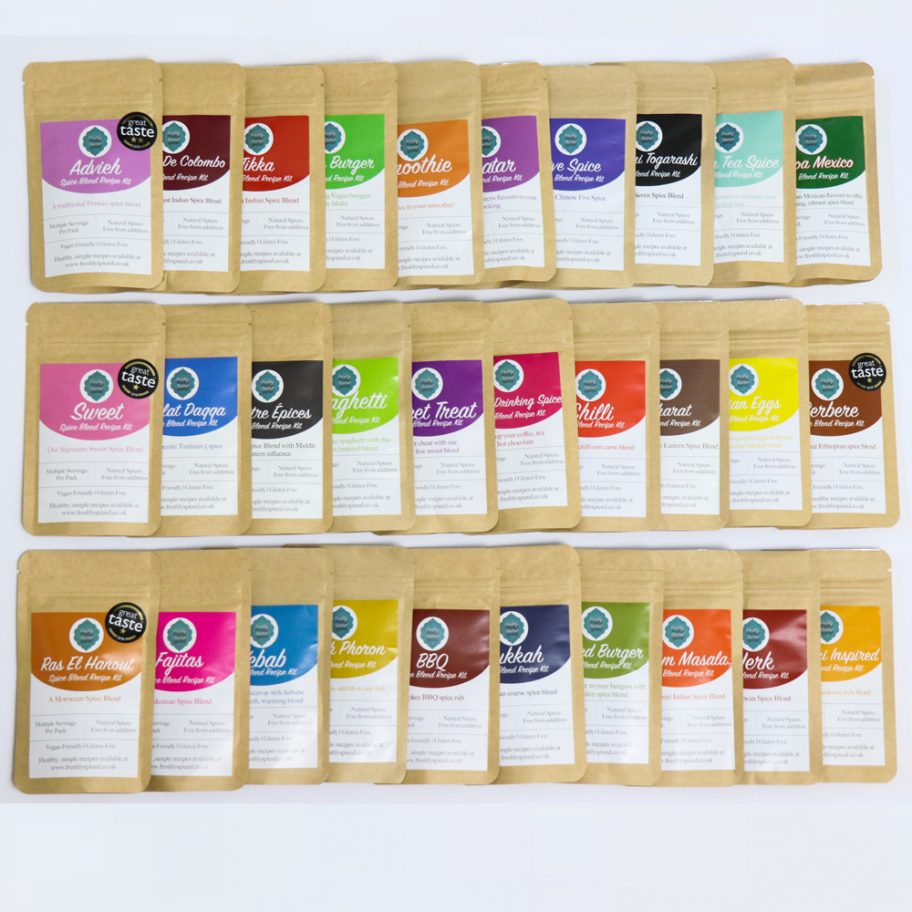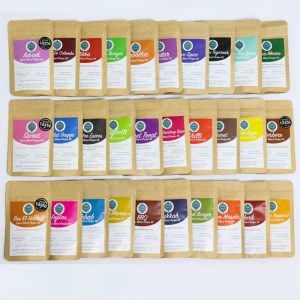 Ultimate Spice Blend Set
Ultimate Spice Blend Set offers our full range of blends with something for everyone. This set includes three spice storage trays to keep your cupboards tidy and blends organised.
37 Blends, all in 25g. These all work great on meat or vegetarian alternatives.
Check out our recipe page and feel free to create your own dishes and share with us.
Our Ultimate selection includes:
Jerk Blend
Garam Masala
Tandoori Inspired Blend
Kebab Blend
Chilli Blend
Indian Egg Blend
Spaghetti Spice Blend
Turkish Drinking Spice
Sweet Blend
Sweet Treat Blend
Spicy Vegan Burger Blend
Ras El Hanout
BBQ Blend
Spiced Burger
Fajitas
Five Spice
Advieh
Berbere
Dukkah
Tikka
Za'atar
Poudre de Colombo
Shichimi Togarashi
Panch Phoron
Cocoa Mexico
Smoothie Spice Blend
Green Tea Spice Blend
Quatre Epices
Qalat Daqqa
Baharat
Adobo
Bahian
Cajun
Harissa
Sazon
South African Curry
Tabil
Comes in 25g Pouch, providing 2 people around 3 servings
Order dispatched within one working day, delivery up to three working days
not rated
£

75.00 Inc VAT
Add to basket