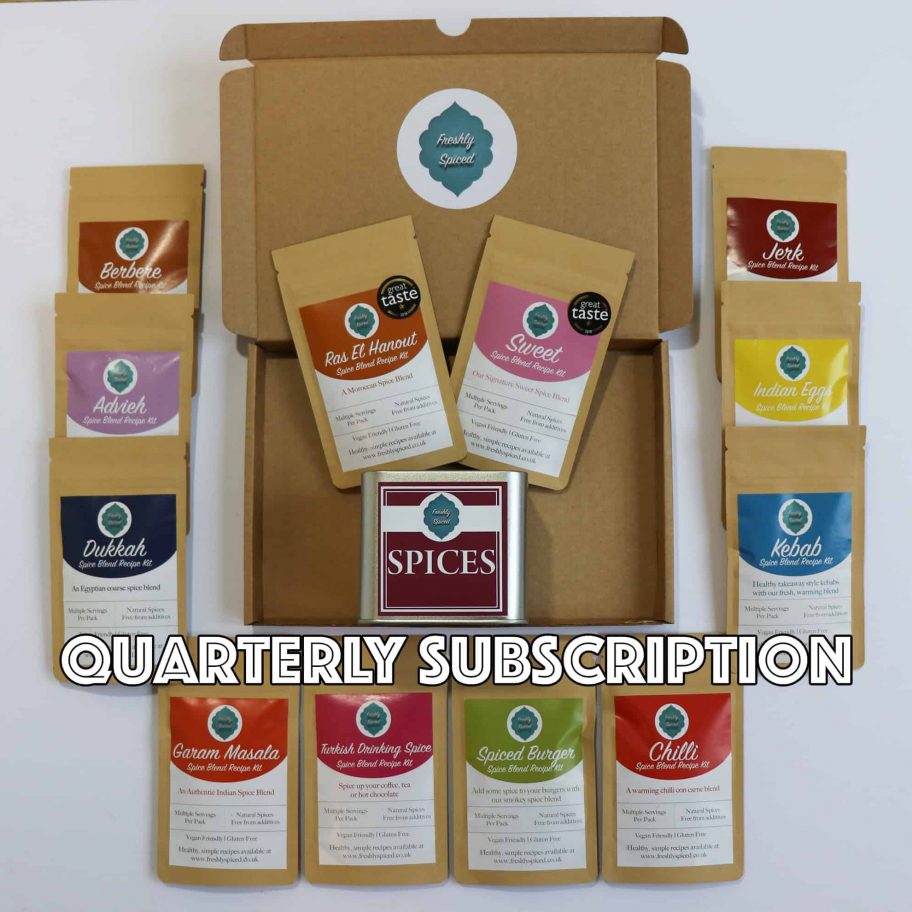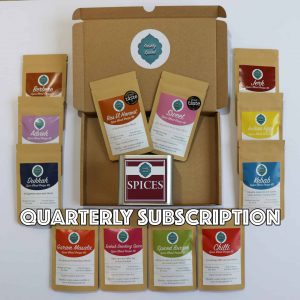 Spice Blend Subscription 12 Blends Every 3 Months
Spices delivered to your door every 3 months!
Each time we enter a new season receive a selection of spices.  Each delivery will consist of 12 spice blends specially selected just for you.  We try to match our spices and recipes to seasons/availability of certain produce but don't worry, if you want something in particular just let us know
Joining our spice subscription means you can benefit from:
Free Gift – Receive a storage tin with your first delivery, it's perfect for keeping all your packs tidy in the cupboard
12 packets delivered to your door every few months
Receive a selection of our spices chosen by us specially for you and to match seasonal produce and meals (or you can let us know if there is one you've been desperate to try)
Only the freshest spices, we ground very frequently to only give you the best spices possible
Never forget to re order, there's nothing worse than looking forward to your favourite spiced dinner to find the empty packet!
Receive updates on our newest recipe launches
Access to our large recipe library – all the inspiration you need to get back to healthy flavour full dishes
All subscriptions are sent in letterbox friendly packaging
not rated
£

22.50 Inc VAT

every 3 months
Subscribe Now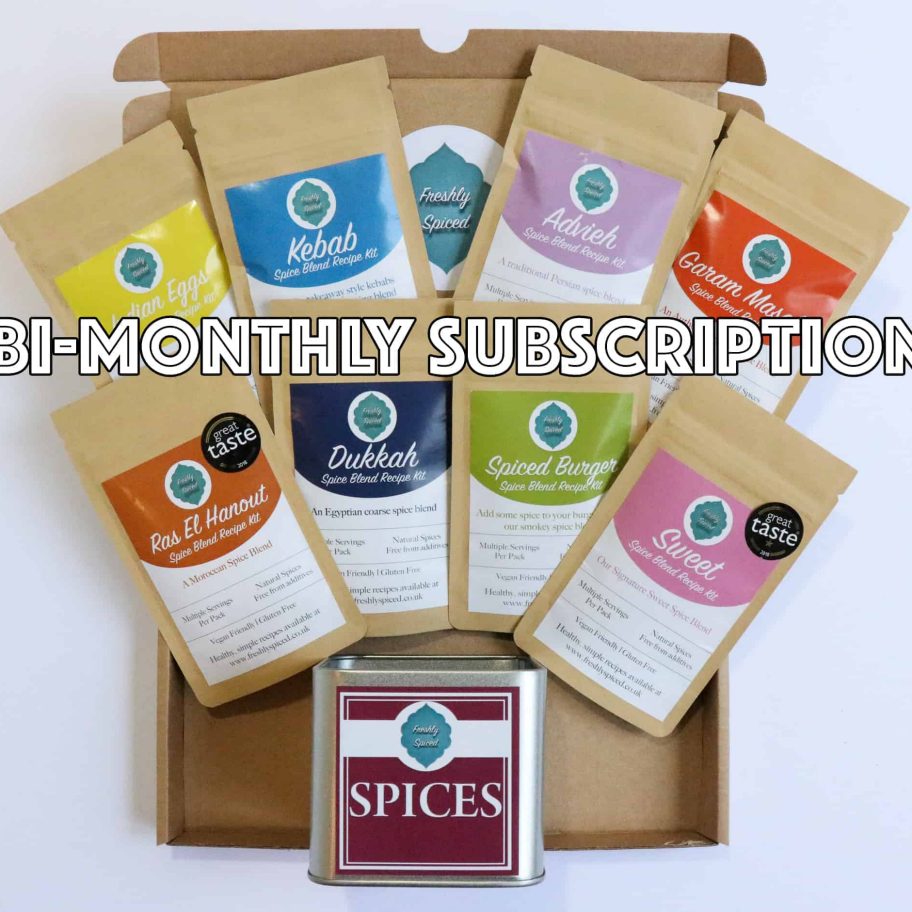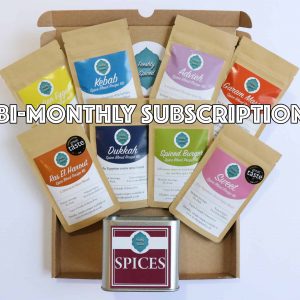 Spice Blend Subscription 8 Blends Every Two Months
Spices delivered to your door every other month!
Treat yourself to a selection of our spice blends ever other month with our bi-monthly spice offer.  Each delivery will consist of 8 spice blends specially selected just for you.  We try to match our spices and recipes to seasons/availability of certain produce but don't worry, if you want something in particular just let us know
Joining our spice subscription means you can benefit from:
Free Gift – Receive a storage tin with your first delivery, it's perfect for keeping all your packs tidy in the cupboard
8 packets delivered to your door every other month
Receive a selection of our spices chosen by us specially for you and to match seasonal produce and meals (or you can let us know if there is one you've been desperate to try)
Only the freshest spices, we ground very frequently to only give you the best spices possible
Never forget to re order, there's nothing worse than looking forward to your favourite spiced dinner to find the empty packet!
Receive updates on our newest recipe launches
Access to our large recipe library – all the inspiration you need to get back to healthy flavour full dishes
All subscriptions are sent in letterbox friendly packaging
not rated
£

15.00 Inc VAT

every 2 months
Subscribe Now