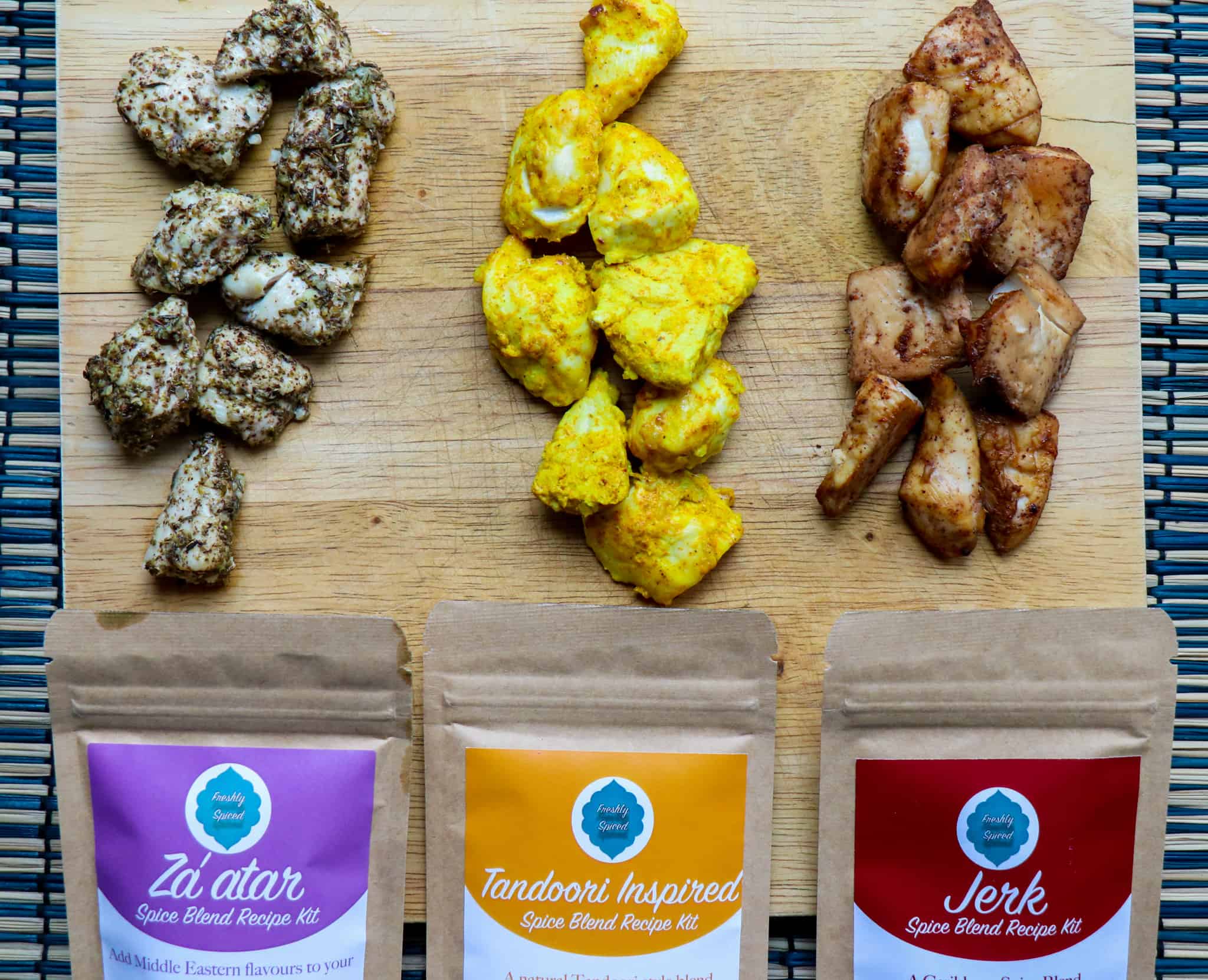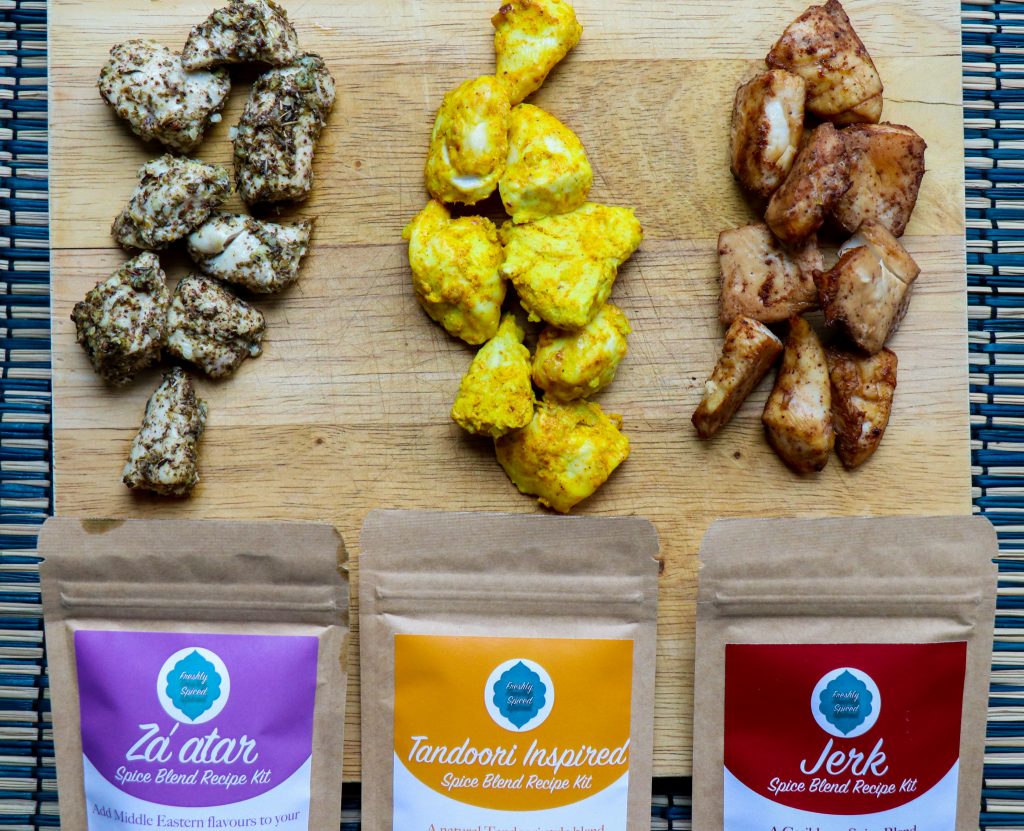 Create 3 Simple Chicken Marinades to suit the whole family.  Our Za'atar Spice Blend is a great marinade with no heat and the addition of citrus undertones.  The Tandoori Spice Blend is great mixed with yoghurt and provides a mild warmth.  If you are looking for a kick then our Jerk Spice Blend is the one to go for, add a splash of Soy Sauce and you are good to go.  Why not cook all 3 at the same time by using a sheet of foil to create dividers between each flavour. 
Serves 4
Prep Time: 5 minutes
Cook Time: 20 minutes
INGREDIENTS

Za'atar Marinade
Diced Chicken
1/2 Lemon (squeezed)
2 Garlic Cloves
Splash of Olive Oil
1tsp Za'atar Spice Blend
Tandoori Marinade
Diced Chicken
1 tbsp Natural Yoghurt
2 Garlic Cloves
1/2 Lemon (squeezed)
1tsp Tandoori Spice Blend
Jerk Marinade
Diced Chicken
Splash of Soy Sauce
1/2 – 1 tsp Jerk Spice Blend
INSTRUCTIONS – Preheat oven to 190c (or get the BBQ going)

Za'atar Marinade
Place the diced chicken in a bowl and add the garlic, lemon, oil and Za'atar Spice Blend.  Stir well.
Tandoori Marinade
Add the diced chicken to a bowl and add natural yoghurt, garlic, lemon and Tandoori Spice Blend.  Combine ingredients.
Jerk Marinade
With the diced chicken in a bowl, add the soy sauce and Jerk Spice Blend.  Stir well.
Cooking Instructions for all
On a baking tray add the chicken and ensure all pieces are separated.  We chose to use foil on our baking tray to create 3 separate sections, this works really well if you have those that don't want too much of a kick to those that do!
Bake for approximately 20 minutes (depending on the size of your pieces of chicken) stirring halfway through.