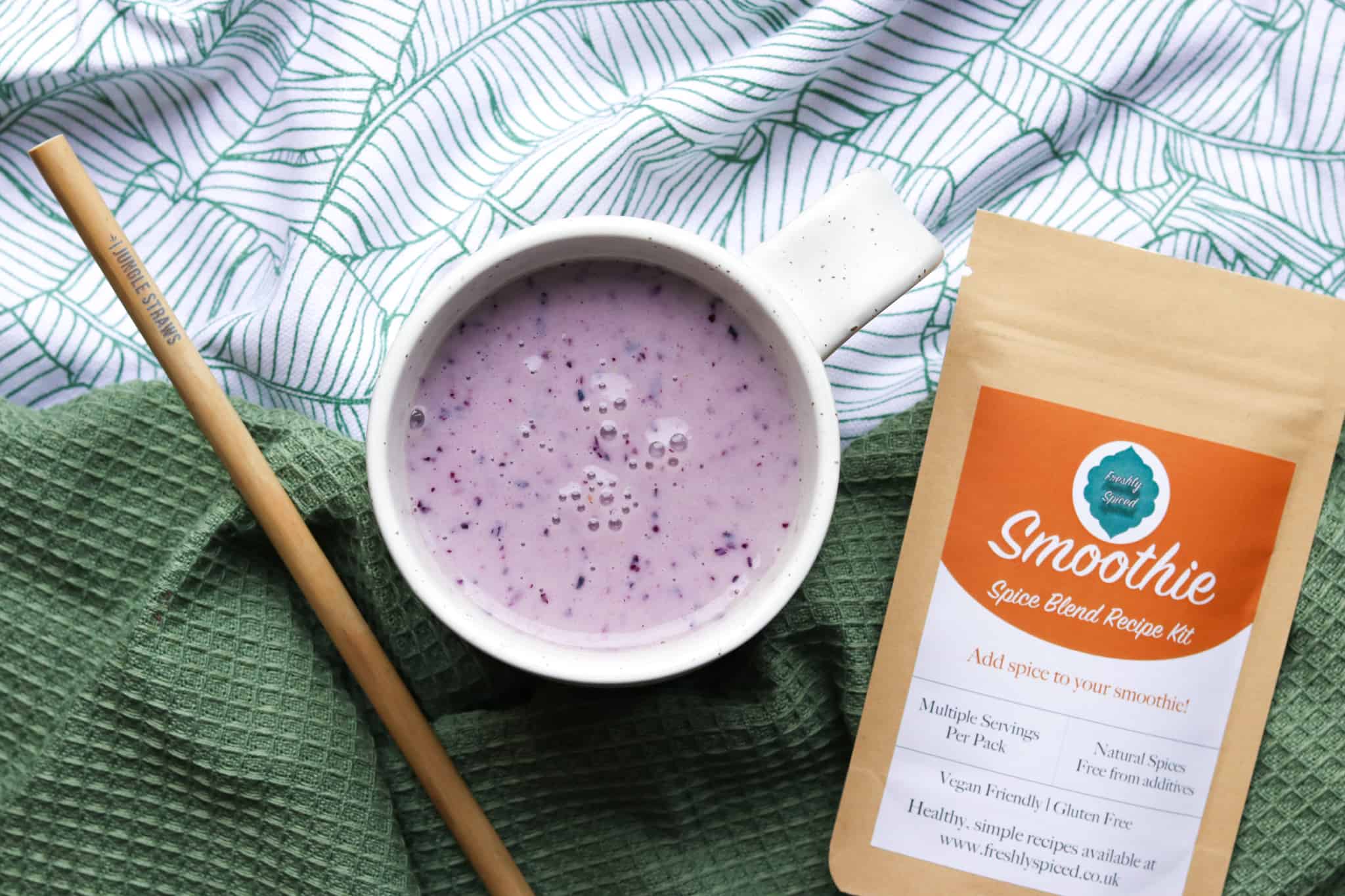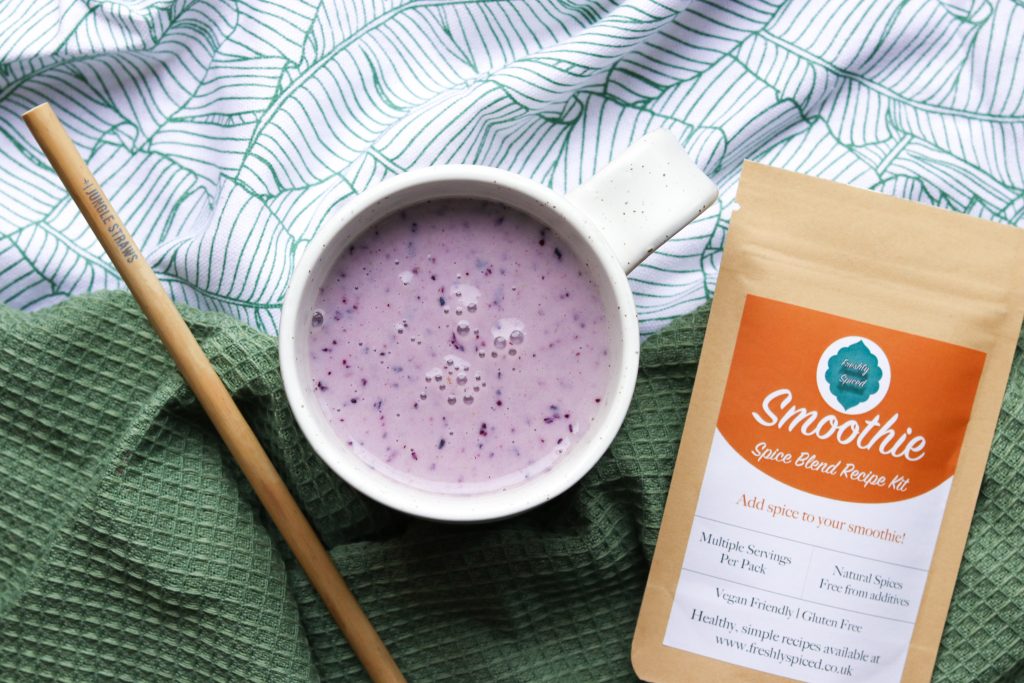 We love this Banana & Blueberry Protein Smoothie with a little bit of spice from our Smoothie Spice Blend.
Serves 3
Prep Time: 2 minutes
INGREDIENTS
2 Large Bananas
50g Fresh Blueberries
25g Frozen Blueberries
150g 0% Fat Protein Yoghurt
250-300ml Almond Milk or your favourite milk
1 tbsp Clear Honey
Optional: Small sprinkle of Chia seeds
INSTRUCTIONS
This is super simple, add all the raw ingredients into your food processor/juicer/smoothie maker and blitz for around 20 seconds.
We use a mix of frozen and fresh blueberries to keep the smoothie nice and cold and saves using ice.
Serve your Banana & Blueberry Protein Smoothie in your favourite mug or glass, enjoy!