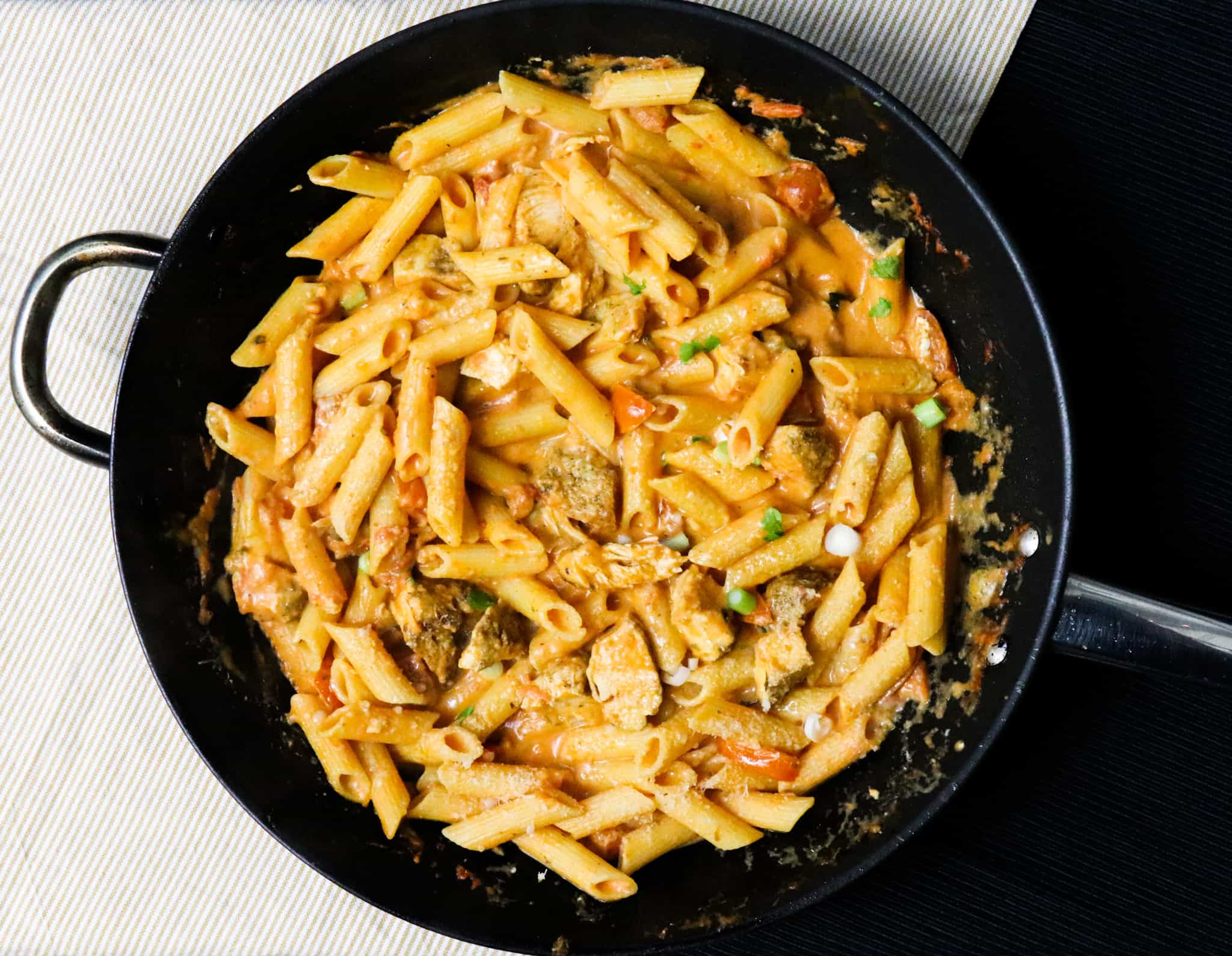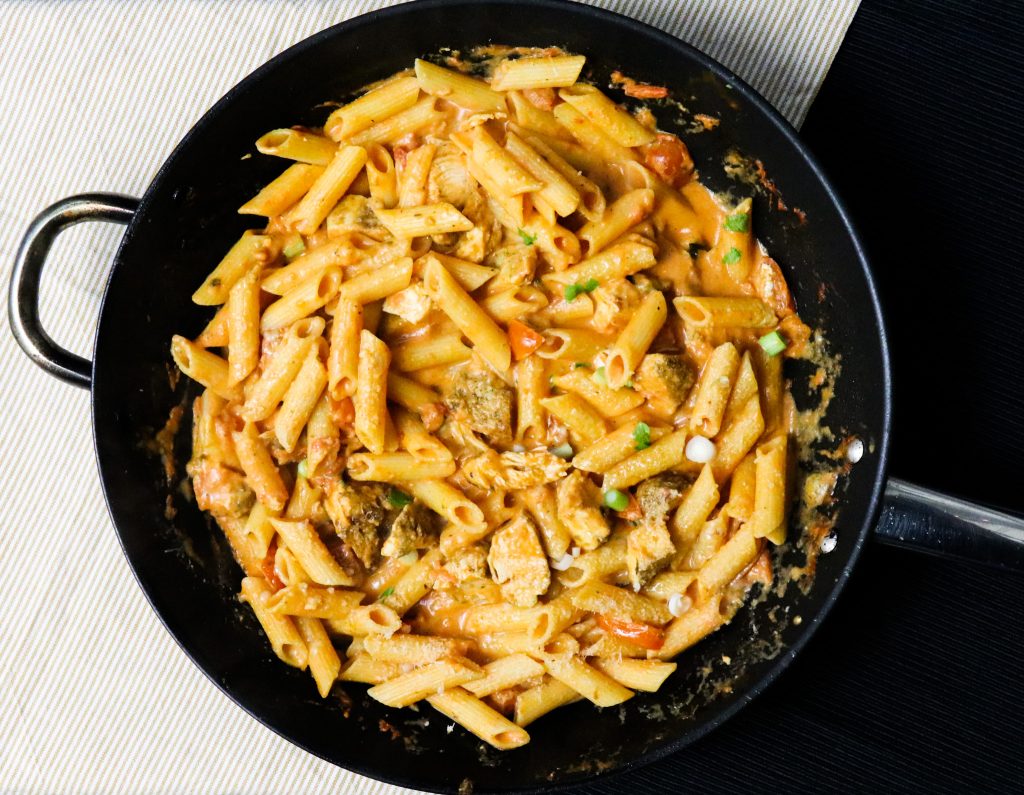 A really delicious one pan dish that requires very little preparation. Packed with flavour and texture, this Cajun Pasta Recipe is perfect for feeding the whole family.
Serves 4
Prep Time: 45 minutes
Cook Time: 15 minutes
INGREDIENTS
2 tbsp Olive Oil
250g Penne Pasta
3 Chicken Breasts
2-3 tsp Freshly Spiced Cajun Spice Blend
400g Chopped Tomatoes
100g Fresh Tomatoes roughly chopped
5 Garlic Cloves crushed
100g Cream Cheese ( can use low fat)
Sprinkling of Parmesan Cheese
Fresh Flat Leaf Parsley finely chopped
INSTRUCTIONS
Place the oil, garlic Cajun Spice Blend in a bowl and add the chicken. Coat the mix onto the chicken and marinate for 30 minutes.
Preheat the oven to 200C and place the chicken into an ovenproof dish, cook for 20 minutes. Once cooked, cut into small pieces and leave to one side.
After the chicken has been cooking for 5 minutes, place the pasta in a saucepan of salted boiling water and cook for 10-12 minutes (as per the pack).
During this time place a large frying pan on a medium heat, add a tbsp of Olive oil and garlic, cook for 1 minute. Add the chopped tomatoes and fresh tomatoes, cook and stir regularly for 10 minutes. Season with salt and pepper, and add the parsley and cream cheese, stir through. Now add your cooked, cajun chicken which has been cut into 2cm pieces, then the pasta and stir everything together.
Serve with a scattering of parmesan cheese