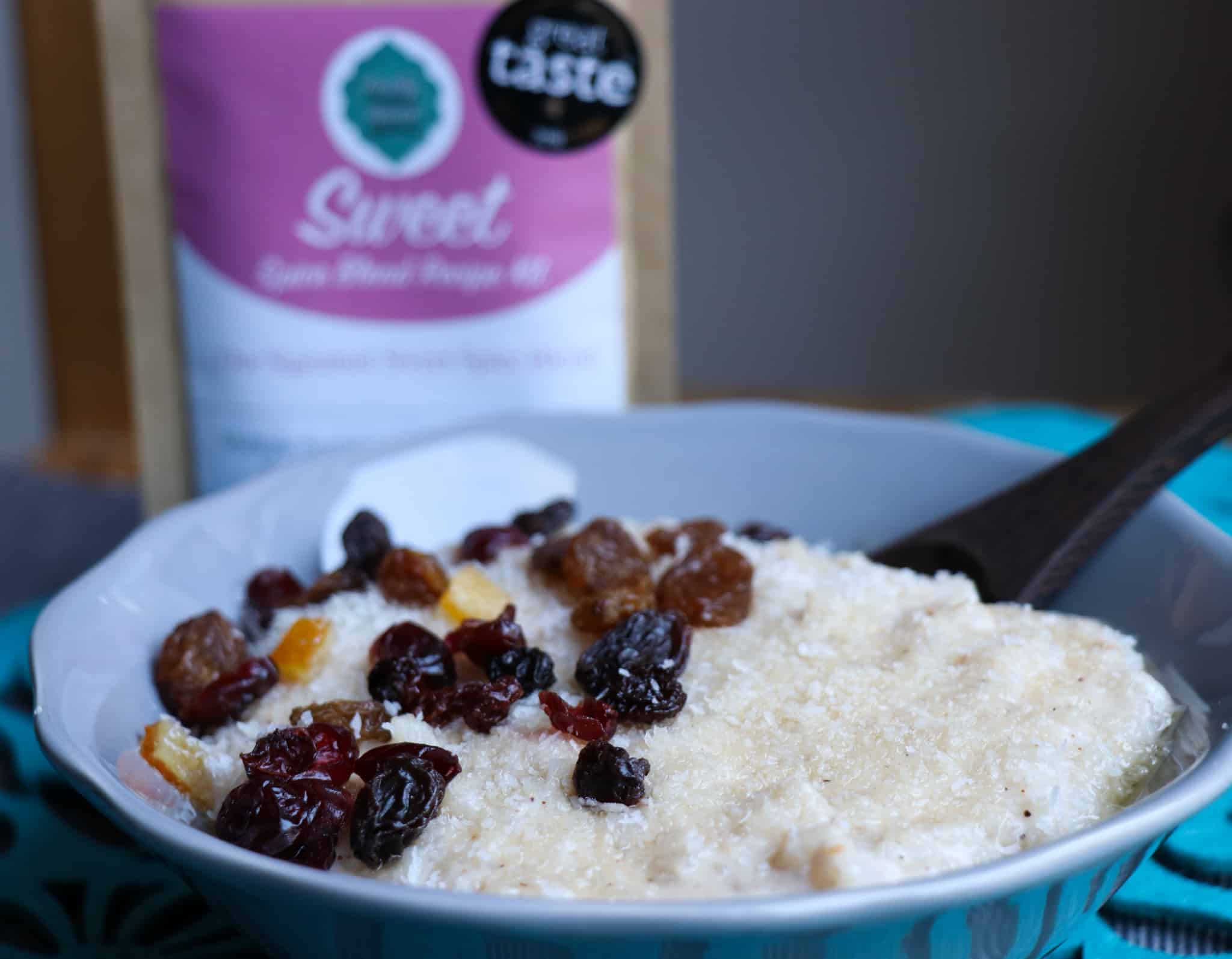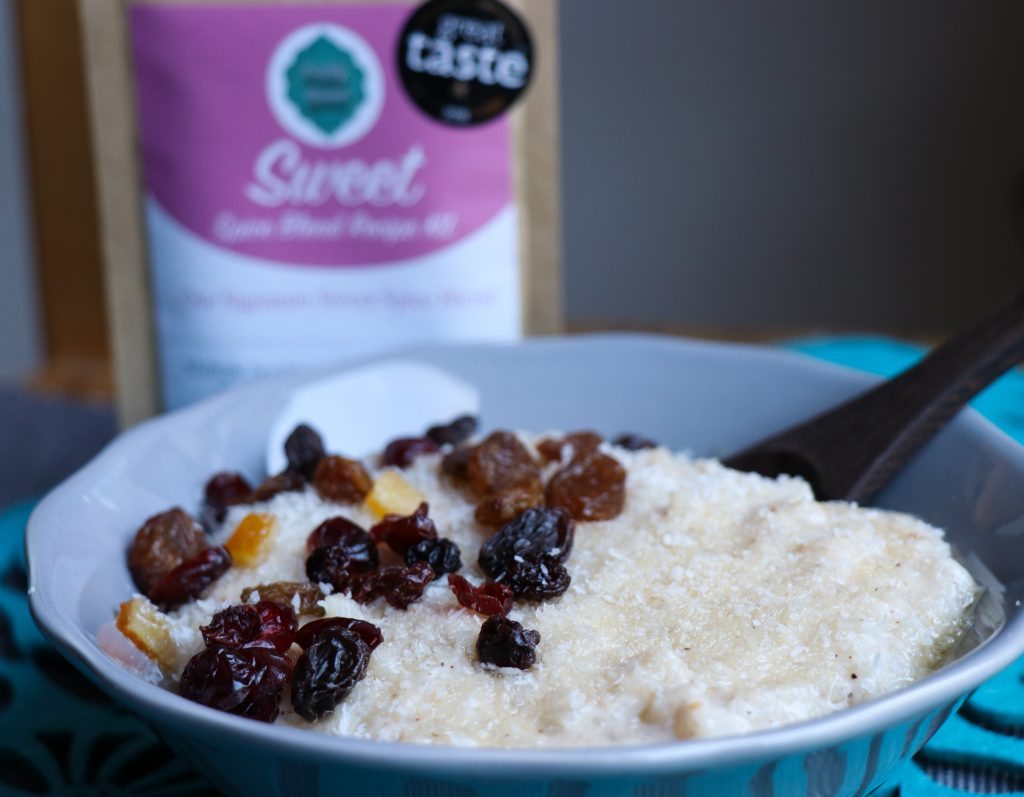 Try this version of a classic rice pudding with our Great Taste Award wining Sweet Spice Blend. The spice gives warmth, sweetness and fragrance to the middle eastern rice pudding. 
Serves 4-6
Prep Time: 5 minutes
Cook Time: 45 minutes
INGREDIENTS
150g Pudding Rice
800ml Whole Milk
200ml Water
2tbsp Honey
1 tsp Vanilla extract
50g Shredded Coconut
20g Dried Mixed Fruit
Place the rice, milk, water, spice, vanilla and honey in a pan with water and simmer for 45 minutes or until desired texture is achieved. Make sure you stir regularly to prevent sticking.
Remove from the heat and make sure the rice is soft
Stir in or sprinkle over the coconut and dried mixed fruit.
A drizzle of honey is optional