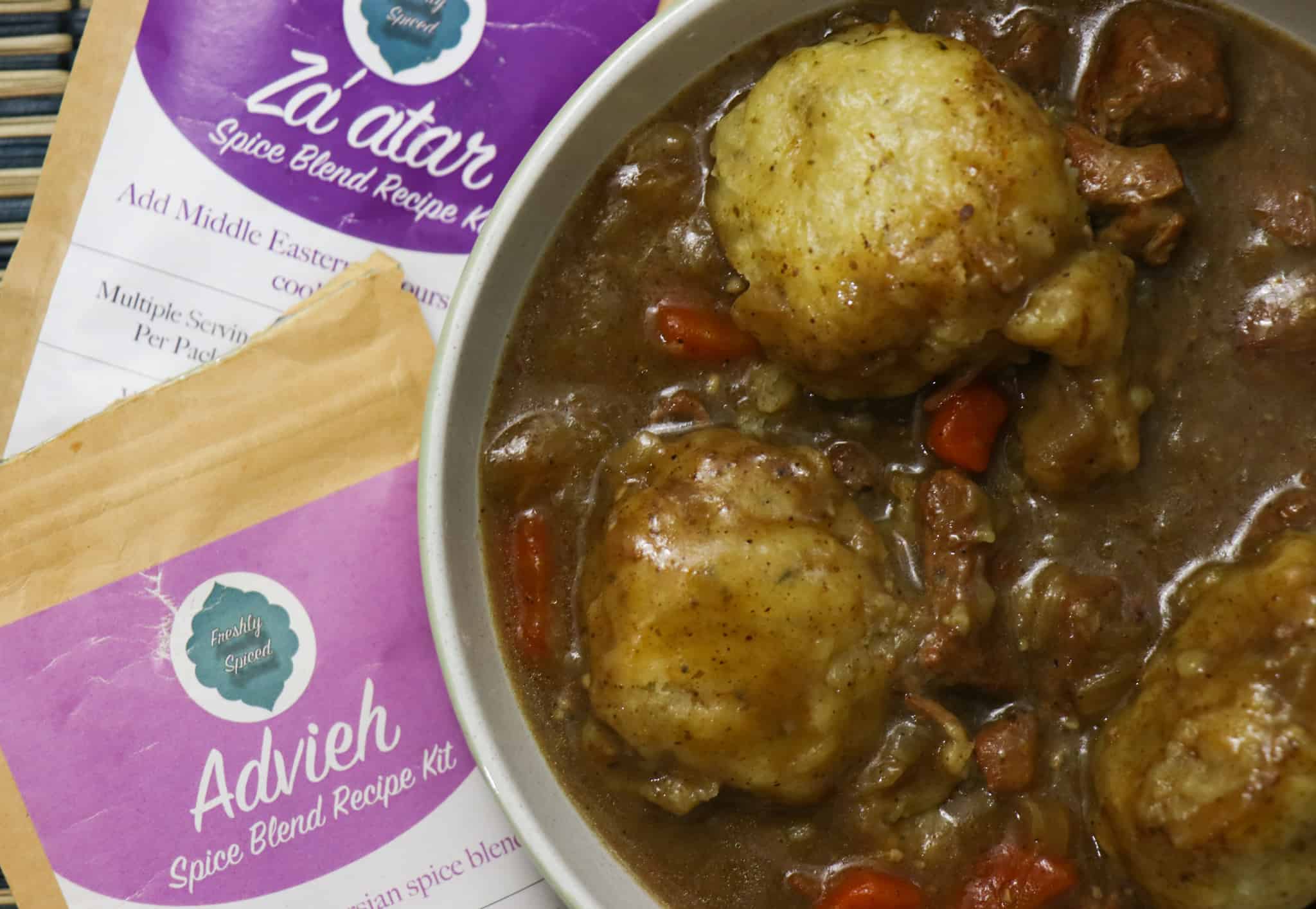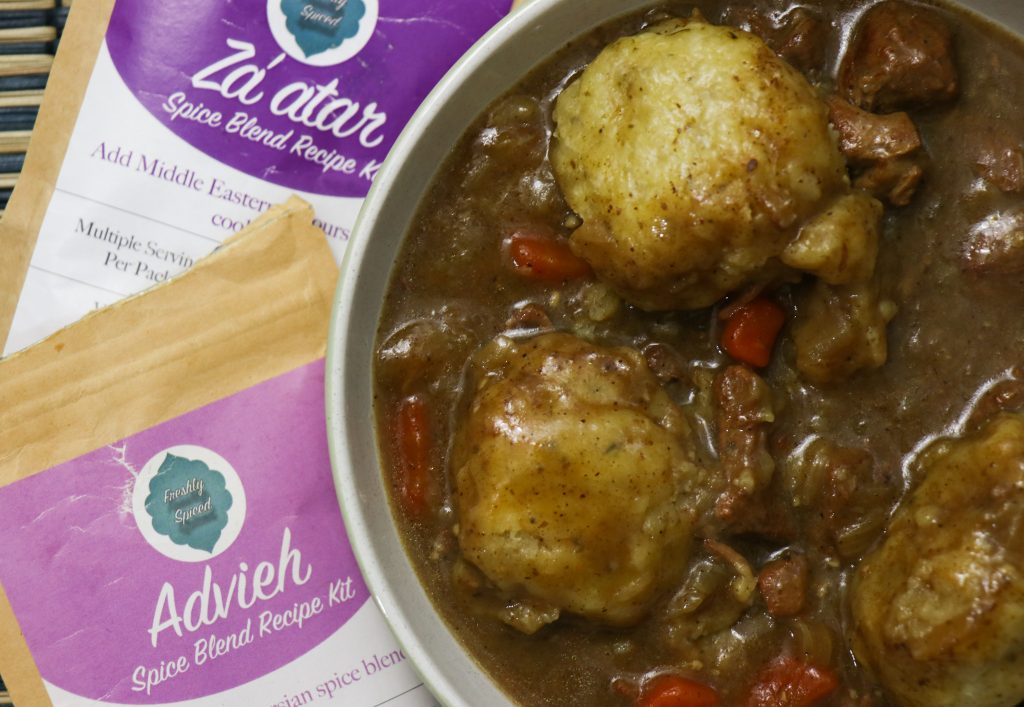 This Middle Eastern Slow Cooked Lamb Stew with Dumplings is a great one pot dish the whole family can enjoy. After a little prep this recipe can be left to cook for several hours before adding the dumplings.
Serves 4
Prep Time: 20 minutes
Cook Time: 6 hours
INGREDIENTS
600g Lamb Shoulder, diced into 2cm cubes
2 Onions finely chopped
2 Carrots peeled and cut and diced
3 Garlic cloves crushed
300ml Veg Stock
Salt
Olive Oil
For Dumplings (no suet)
110g Butter
200g Self Raising flour
3 tbsp Water
INSTRUCTIONS
Add a little oil to a large frying pan, brown off the lamb pieces for a few minutes then place in the slow cooker.
Now add the onions to the frying pan and soften for around 8 minutes before adding the garlic for a couple more minutes. Add these to the slow cooker, along with the carrots, Advieh spice, Stock and a tsp salt
Top up with water to ensure everything is covered, place the lid on the slow cooker and leave for 5 hours, stirring occasionally.
When you are down to the final hour, start making your dumplings. In a bowl add the flour and butter and, using your fingers, crumb the mixture together. Scatter in 1 tsp Za'atar Spice Blend before adding in the water a tablespoon at a time, after each tablespoon mix with a spoon. You may need a little bit more water, then start mixing with your hands until you have a dough texture.
Divide the dough into 10 dumplings and then place on top of your stew and leave to cook for around 30 minutes.
Serve with peas.