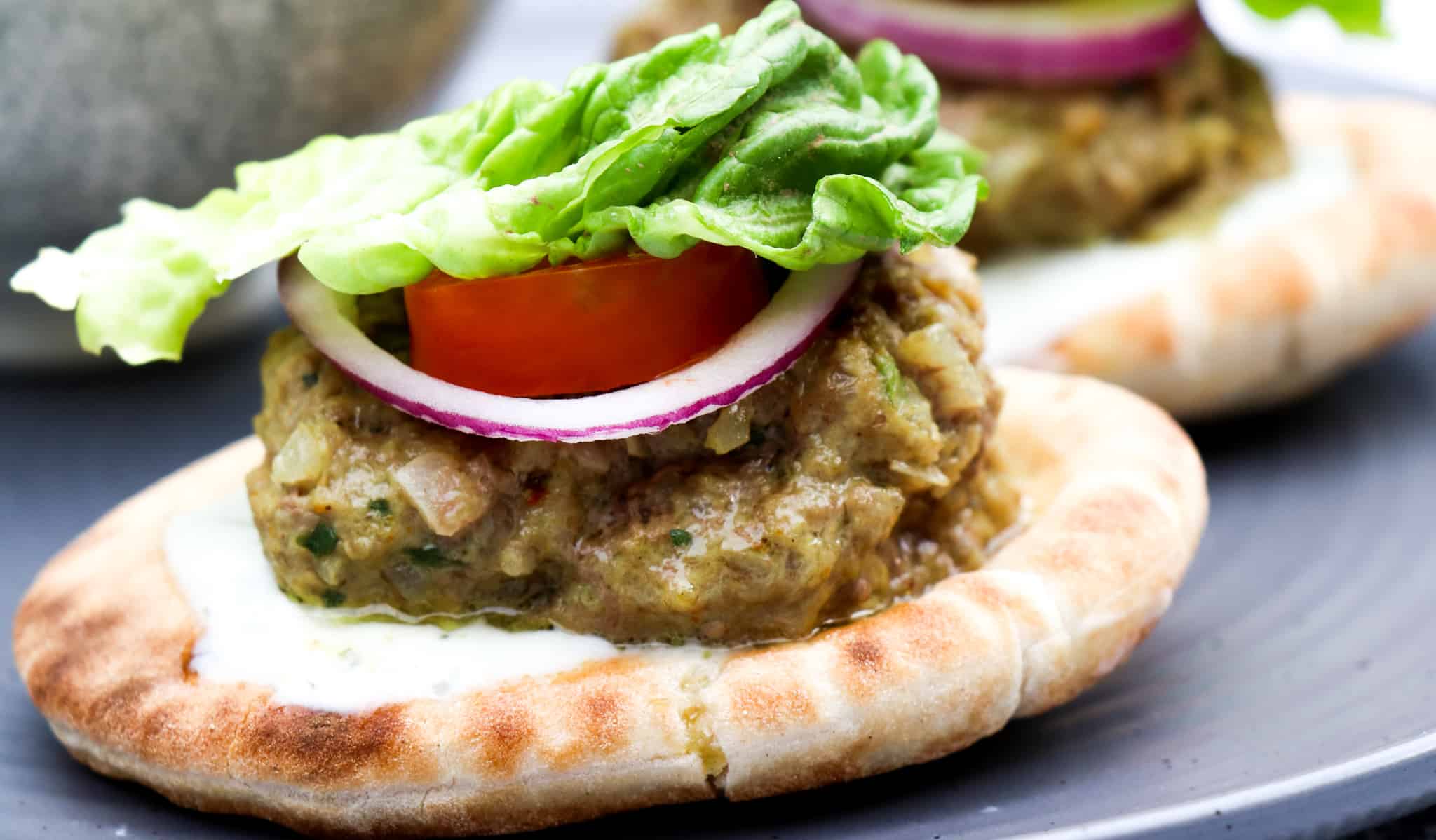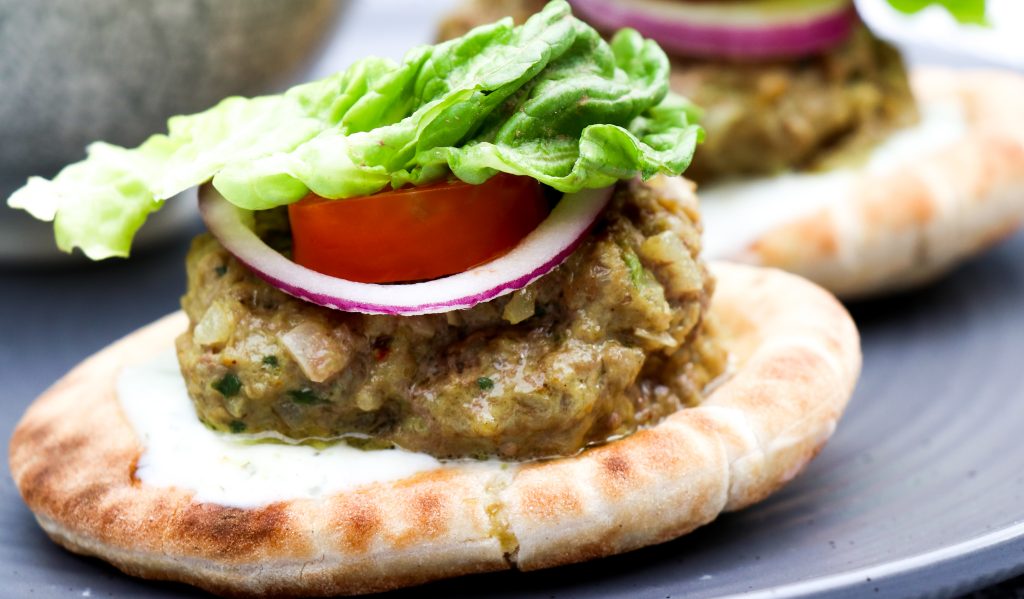 Serves 4
Prep Time: 10 minutes
Cook Time: 10  minutes
INGREDIENTS
500g Good quality lamb mince
1 Small onion finely chopped
2 Garlic cloves crushed
2cm Fresh ginger grated
1 1/2 tsp Freshly Spiced Tandoori Spice Blend
25ml Natural yoghurt
Handful of fresh coriander finely chopped
INSTRUCTIONS
In a mixing bowl combine all the ingredients and using your hands mix them together. You can continue to knead the mixture by hands or pop it in a food processor and give it a quick blitz as this will give a smooth consistency to work with.
This should make 8 mini burgers, using your hands take the mixture and divide into 8 equal portions and then roll in your palm to make into a patty shape, slightly flatten and leave to rest. These can be made the day ahead and left in the fridge.
Once ready, set the grill temperature to high (or equivalent for a BBQ). Cook for around 8-10 minutes turning halfway through for an even cook.
We serve them on mini pitta bread but they are also great on Naan breads. Using some more yoghurt, mix with fresh mint to create a Raita dip to drizzle over the burgers.