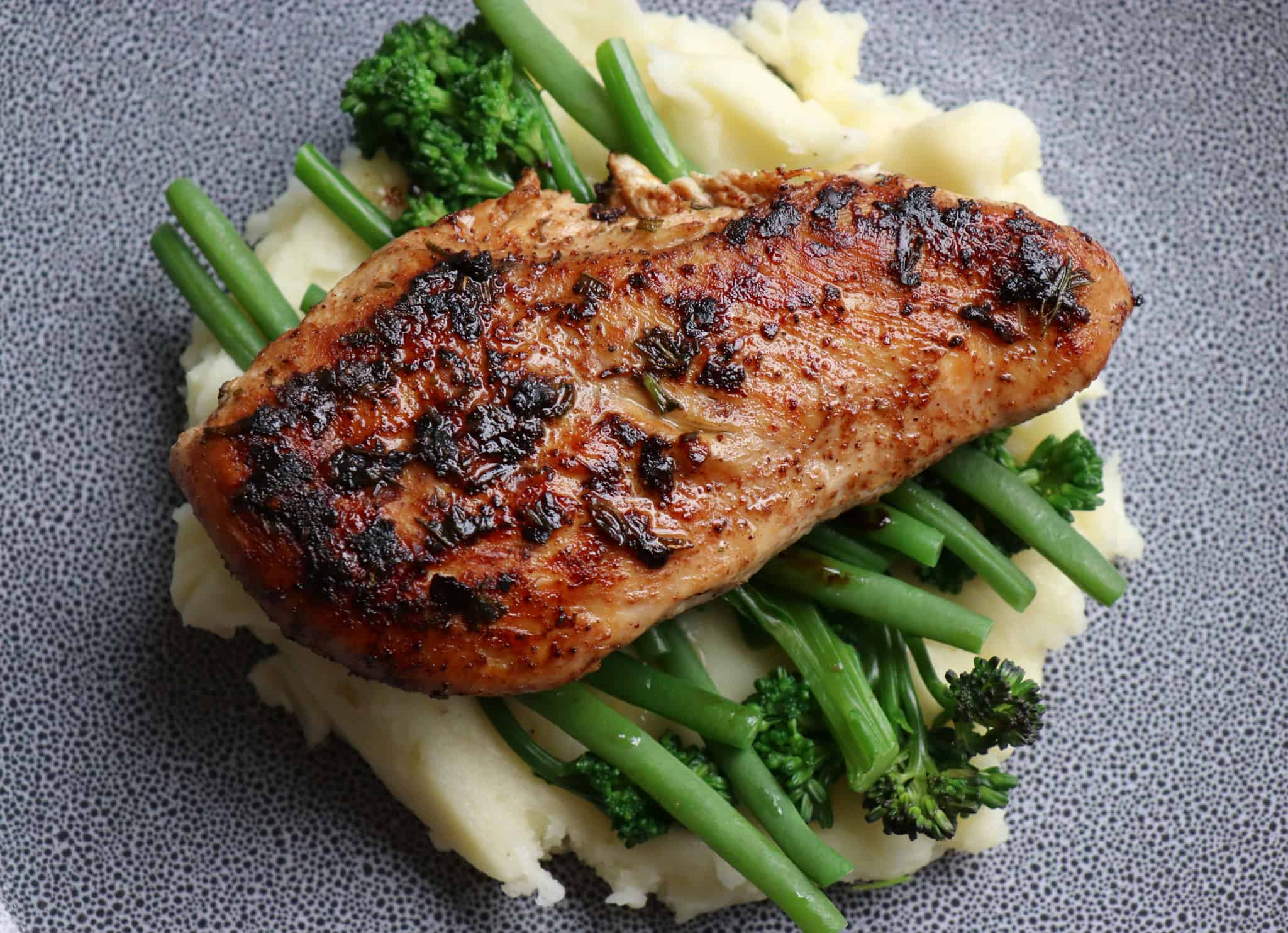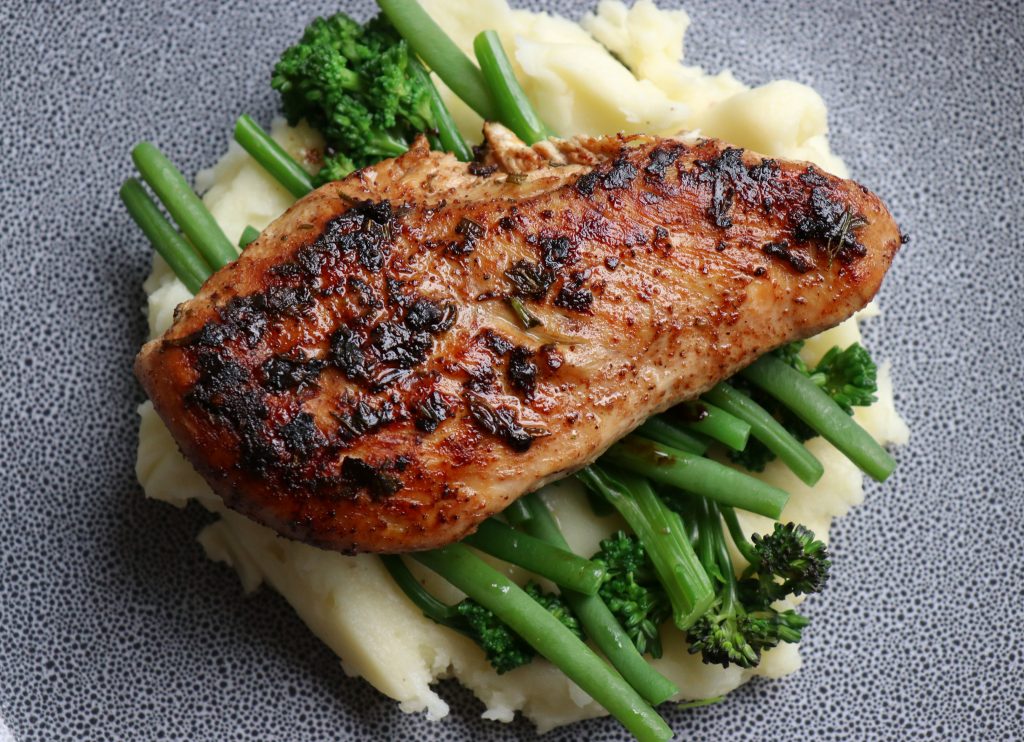 This wholesome, Peppery Chicken with Mash Recipe uses our Quatre Epices spice blend, with warming peppery notes.
Serves 2
Prep Time: 5 minutes
Cook Time: 15 minutes
INGREDIENTS
2 Chicken Breasts or Thighs
2 Garlic cloves crushed
100g Butter
2 Rosemary stems, remove the springs, finely chop
400g Potatoes, peeled and cut into quarters
Salt to season
Rub 1/2 tsp of
Quatre Epices
onto each chicken breast. Bring a heavy frying pan to a medium heat and add half the butter, garlic, rosemary and the remaining 1/2tsp Quatre Epices (you can add more if you want to give the butter a much stronger pepper taste). As the butter melts it will combine with all the ingredients.
At the same time get a saucepan with salted boiling water on a medium heat, add the potatoes and cook for 20 minutes.
Place the chicken breasts into the pan with the butter and cook, keep glazing them with the butter mix and cook for around 15 minutes. Turn the chicken over to cook evenly during its cook time and glaze both sides. Add the extra half of butter part way through to keep the chicken moist.
When you get to 10 minutes remaining, cook your chosen vegetables.
Mash your potatoes, add a dash of milk and season to taste.
Serve and drizzle a little of the butter sauce over the top of the chicken.