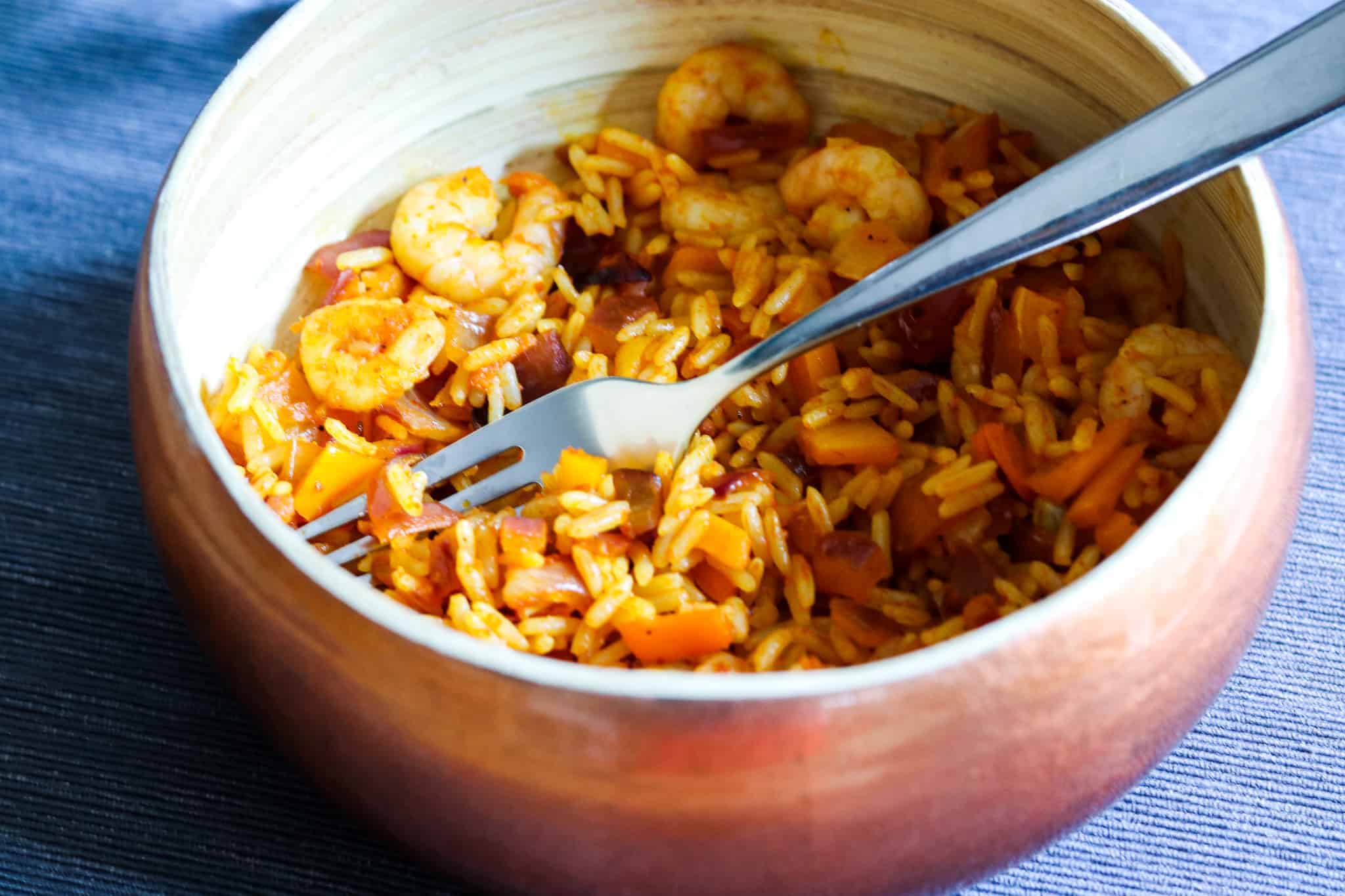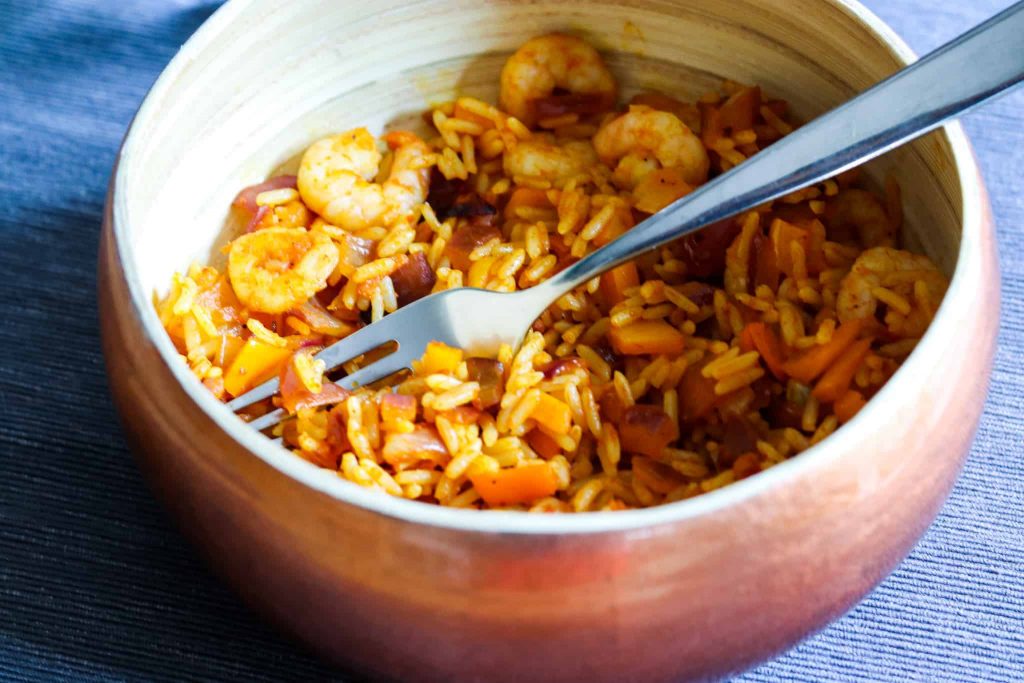 Prawn Rice Bowl Recipe
This Prawn Rice Bowl recipe is great for lunch or dinner.  Packed with flavour using our Tandoori Inspired blend to add freshly ground turmeric, coriander and cumin along with heat from the chilli. This offers a great source of protein and you can throw extra veggies in to bulk it out if you want to reduce the volume of rice.
Serves 2
Prep Time: 10 minutes
Cook Time: 15 minutes
INGREDIENTS
200g King Prawns cooked or fresh (will vary cook time)
150g Basmati or Jasmine rice
1 Red onion finely diced
1 Red pepper diced
2 Cubes of unsalted butter
1/2 tsp -1 tsp Freshly Spiced Tandoori Inspired Blend
1 tbsp Soy sauce
Olive Oil
2 Garlic cloves crushed
1cm Fresh Ginger finely sliced
INSTRUCTIONS
Cook your rice according to your packs instructions and once done leave to one side. You can start the rest of the recipe whilst the rice is cooking.
Add a tbsp of olive oil to a large frying pan and heat for a minute.
Add the onions, garlic and ginger to the pan and leave to soften for 5 minutes, but stir occasionally to prevent sticking or over browning.
Throw in the peppers, Tandoori Inspired spice blend and 1 cube of the butter, stir through and leave to infuse for around 3-4 minutes but stirring occasionally.
At this point you can add in the prawns and depending if you have fresh or cooked will vary your cook times. If they are fresh you will be looking to cook for around 5-6 minutes, slightly longer if you have really large prawns. If you have cooked prawns it is to heat them through so around 3 mins should be enough.
Whilst the prawns are cooking add the soy sauce and stir through.
Now place the rice into the pan along with the other cube of butter and another dash of soy sauce, stir in to coat all the flavours over the rice.
Once everything is coated you are ready to serve.
It is nice with a squeeze of lemon over as well