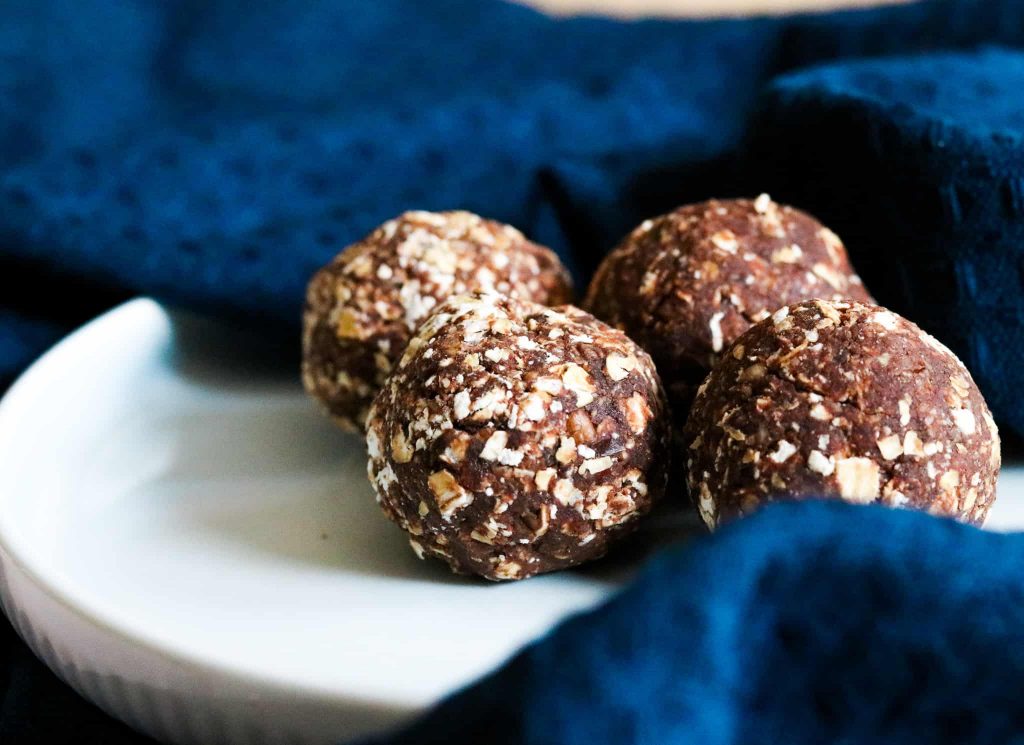 Cocoa, Oat & Pecan Ball Recipe
These chocolate oat and pecan balls are a great late morning sweet craving fix! They take minutes to make, great to be made in batches and used throughout the week. Flavoured with our Great Taste Award Winning Sweet Spiced Blend.
Don't worry if you don't have all the exact ingredients, these energy balls are about using up anything that's in your cupboard
Ingredients
1 handful of soaked dates
1 handful of pecans
2 handfuls of oats
1tsp cocoa powder
1 tsp chia seeds
1tsp Freshly Spiced sweet spice blend (optional)
Water from soaked dates (just add until you get your chosen consistency
Instructions
Blend together and form in to bite size balls!