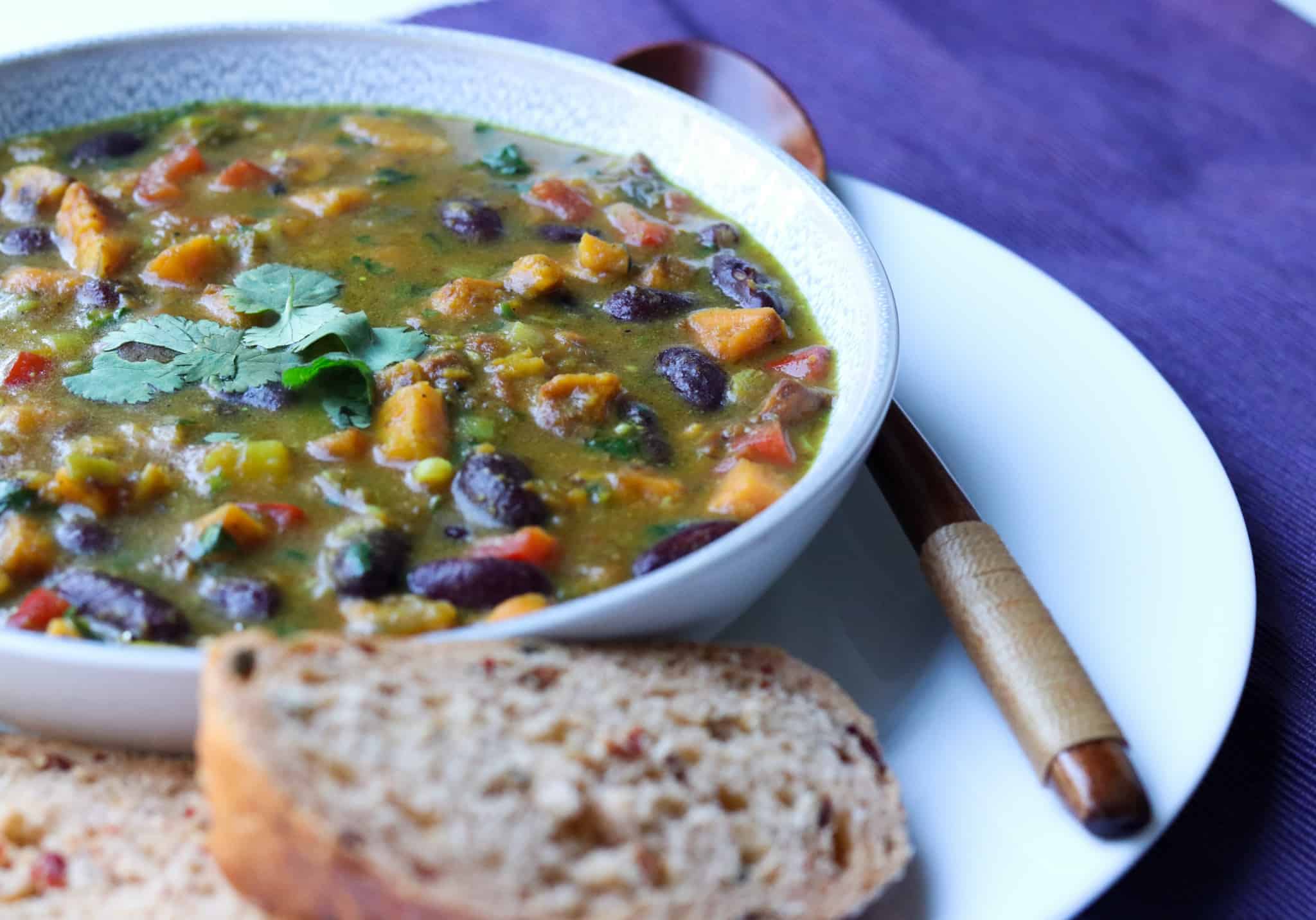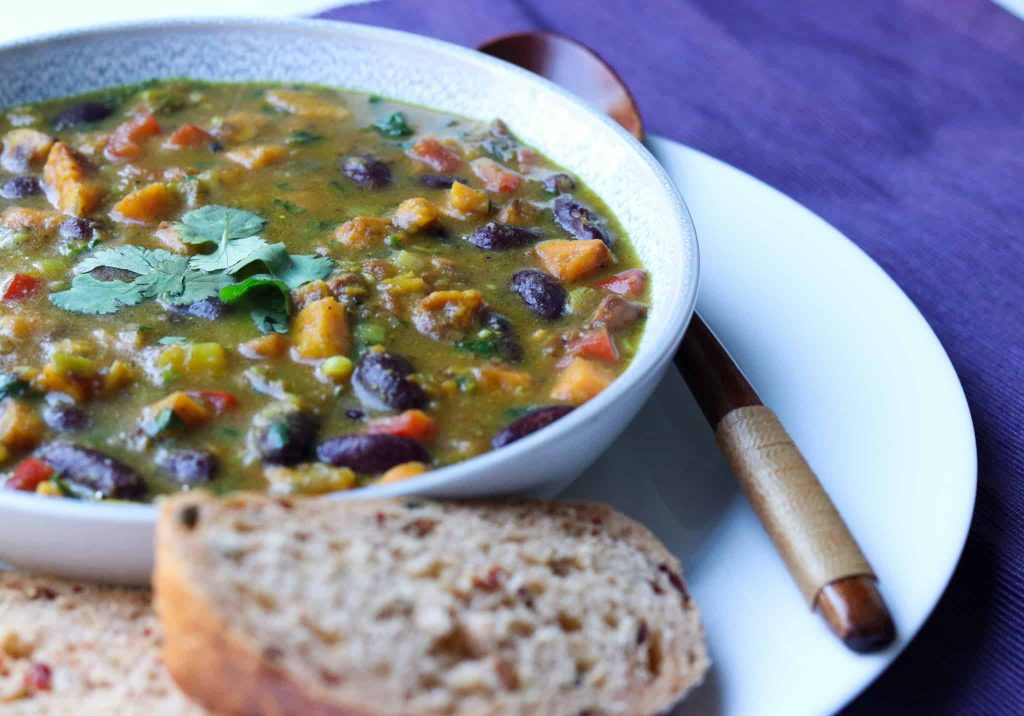 Try this delicious Colombo Vegetable Soup Recipe, its packed with vegetables and great to make in batches to have lunches ready for the week.
Serves 4
Prep Time: 10 minutes
Cook Time: 40 minutes
INGREDIENTS
3 Medium sized sweet potatoes peeled and cut into 1cm cubes
6 Spring onions finely diced
3 Cloves of garlic, crushed
1/2 Red pepper roughly diced
1/2 Yellow pepper roughly diced
150g Fresh tomatoes roughly diced
1 Lime
400ml Coconut milk
400g Red kidney beans
Small handful of fresh coriander finely chopped
Salt and Pepper to season
INSTRUCTIONS
Preheat oven to 200C.  Place the cubed sweet potatoes onto a baking tray that has been drizzled with a little olive oil, sprinkle a little salt and pepper over them
Bake the sweet potato for around 20 minutes, turning every 5. You may need an extra few minutes to make sure they are cooked through. Once cooked, remove and leave to one side.
You can be cooking the rest of your soup whilst the sweet potato is cooking.
Heat 1 tbsp of olive oil in a large pan and add the spring onions, garlic, red and yellow peppers and soften for around 8-10 minutes. Add in the
Freshly Spiced Poudre De Colombo Spice Blend
and stir through for a minute before adding in the tomatoes, zest and juice of the lime then cook for around 5 minutes, stirring regularly
Now add the kidney beans and coconut milk, chopped coriander and cooked sweet potato, stir through and bring to a boil, reduce to a simmer and season to taste.
Cook for around 20 minutes until kidney beans are tender to bite.
Keep stirring throughout and add a little water if it starts to thicken too much