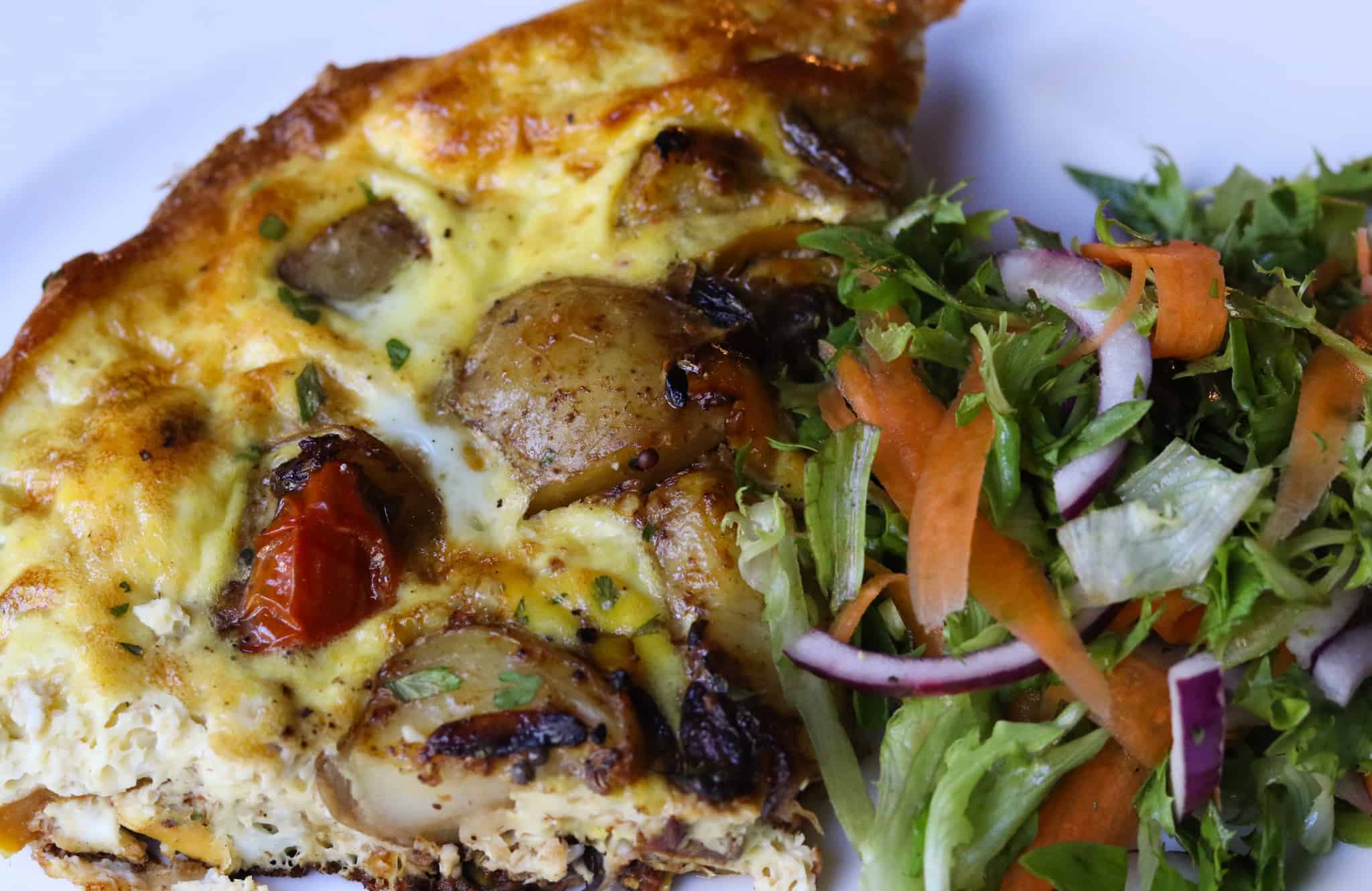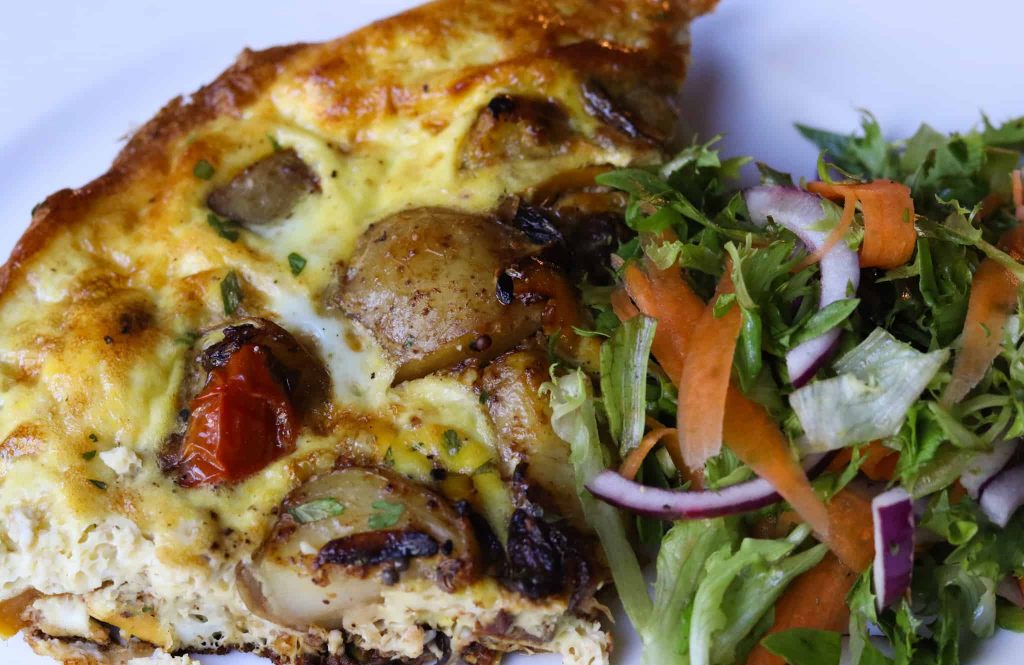 Combining two of our most aromatic spice blends to add plenty of flavour to this tasty Indian Spiced Frittata Recipe. A healthy vegetarian meal and great for leftovers the next day.
Serves 4
Prep Time: 10 minutes
Cook Time: 30 minutes
INGREDIENTS
4 New potatoes, washed and cut into quarters
5 Eggs, cracked into a bowl and lightly whisked
2 Peppers (we used sweet peppers) roughly chopped
1 Red onion finely sliced
2 Garlic cloves crushed
Pinch of Salt
8 Fresh Tomatoes quartered
Handful of fresh coriander finely chopped
1 tbsp Olive oil
INSTRUCTIONS
Pre-heat oven to 200C.
Place a pan of lightly salted water on a high heat and bring to a boil, add the new potatoes and cook for 10 minutes.
The spices need lightly toasting for 1 minute, then add the onion, garlic and peppers, stir through with the spices.
Season with salt and scatter in half the coriander.
Your potatoes should be done by now, drain them and add to the pan, coating them in the mixture.
Pour over the eggs (try to pour over evenly to cover the pan and then slightly turn the pan to level it all out).
Scatter over the rest of the coriander and place in the oven for around 8 minutes, check at this point to see if the egg is fully cooked, if not place back in for a couple more until it is golden.
Serve with salad (we like to have a natural yoghurt dip too)
Natural Yoghurt Dip: Get some fresh mint, finely chop and add to 2tbsp natural yoghurt, a squeeze of lemon juice and stir for a refreshing dip.