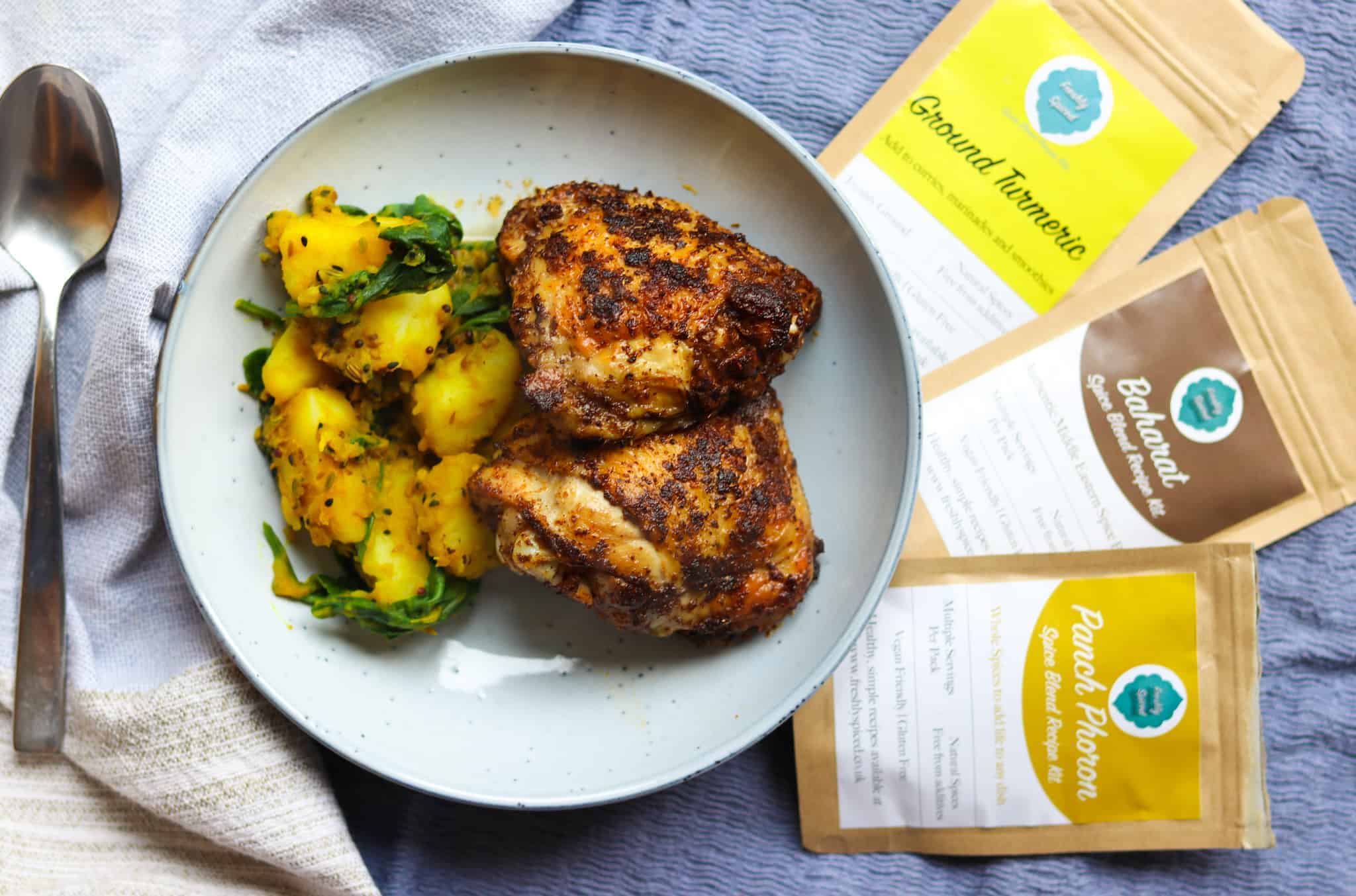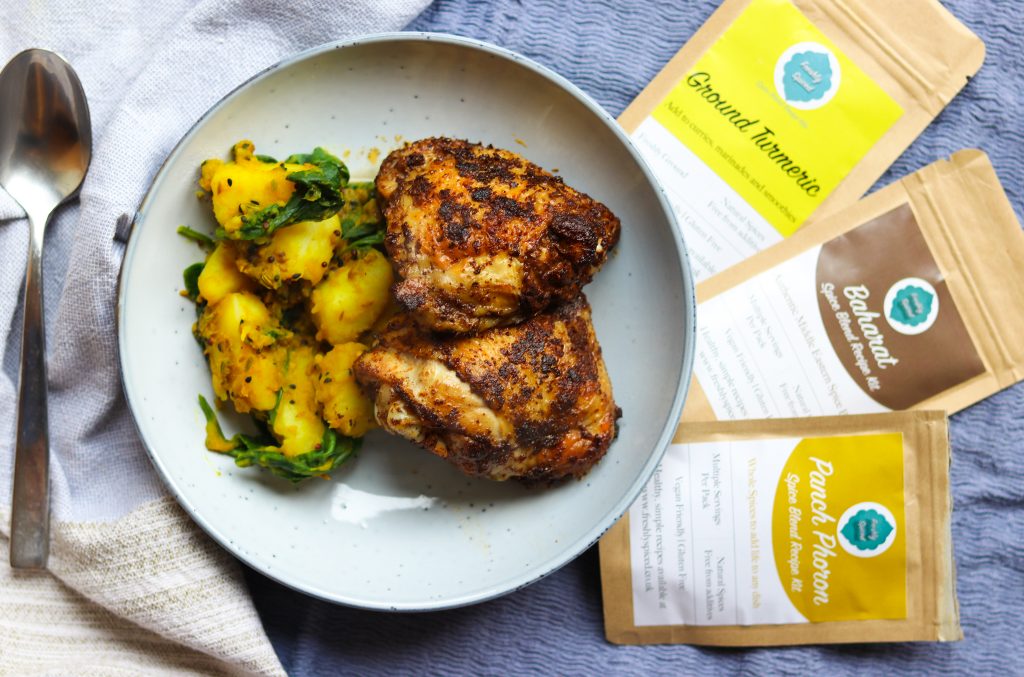 This is a super simple and mega tasty Baharat Spiced Chicken and Potatoes Recipe. Using just a handful of ingredients and our warming Middle Eastern Baharat Spice Blend to add layers of flavour. 
Serves 4
Prep Time: 25 minutes
Cook Time: 25 minutes
INGREDIENTS
8 Chicken Thighs (2 per person) skin on
400g Waxy Potatoes, washed, peeled and cut into quarters
1 Lemon
4 Garlic cloves crushed
1tsp Salt
Large handful of Spinach
Preheat your oven to 180C and place a baking tray in to warm up
Place a pan of salted boiling water on the hob and cook the potatoes for 15 minutes until soft, remove and place in a bowl to cool.
In a large bowl add the
Baharat
and the chicken thighs and coat them in the spice mixture, it's easier to use your hands and rub the blend into the meat. Leave to marinate for 20 minutes
Place a large pan on a medium heat and add a tbsp olive oil, cook the chicken thighs for around 8-12 minutes, turning half way through to ensure they have browned all over.
Remove and place on the baking tray and put in the oven for 10-15 minutes until they have finished cooking but also to crisp the outside
In the bowl with the now slightly cooled potatoes, add the Panch Phoron, a tsp Freshly Spiced Turmeric, a squeeze of lemon juice and the crushed garlic. Stir thoroughly.
Put the frying pan back on the heat and add in potatoes, cook for 5 minutes turning frequently to get a nice browning on the potatoes, add a little water to prevent sticking and 2 minutes before serving add in the spinach and leave to wilt.
Serve with the chicken and a mixed leaf salad