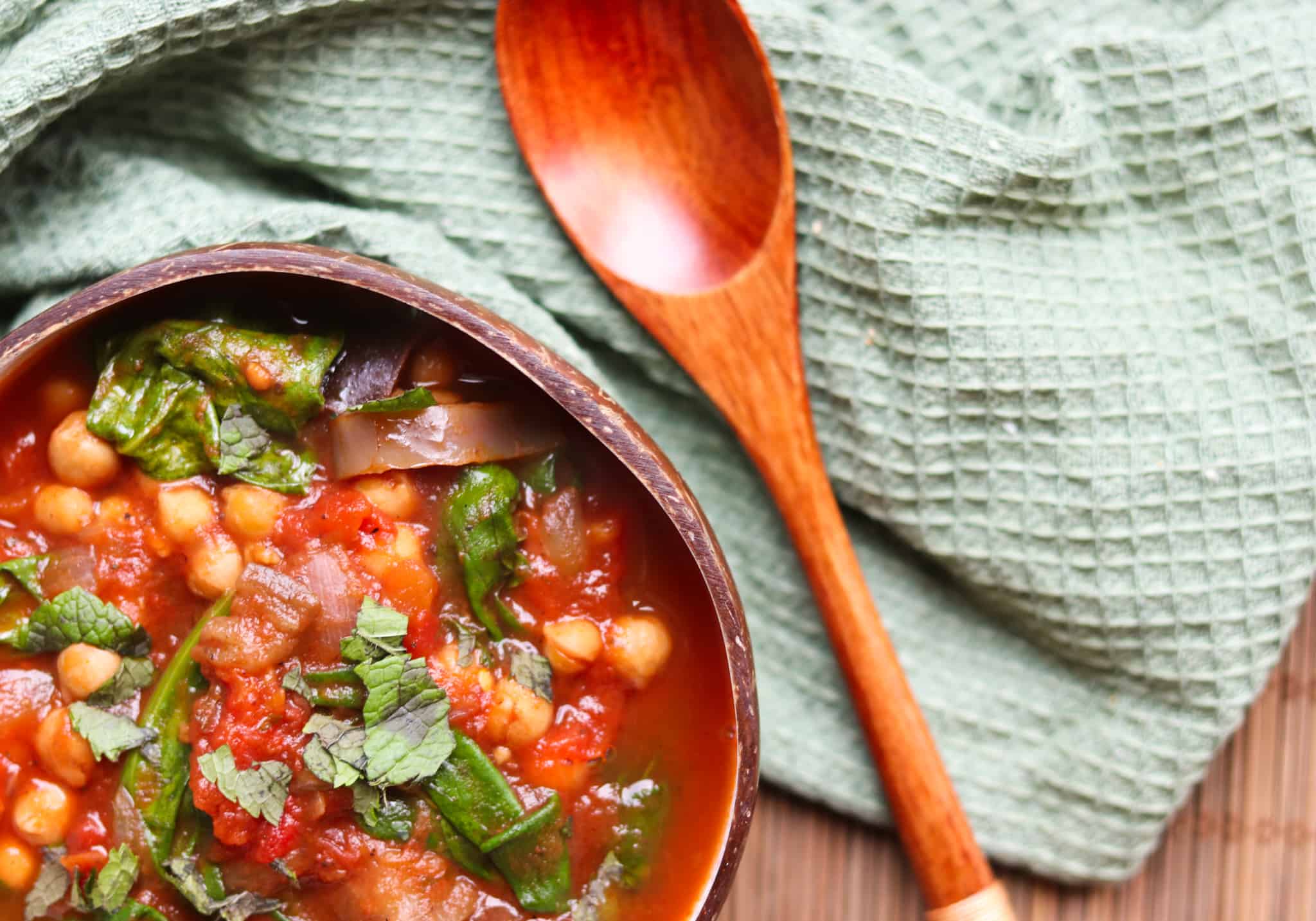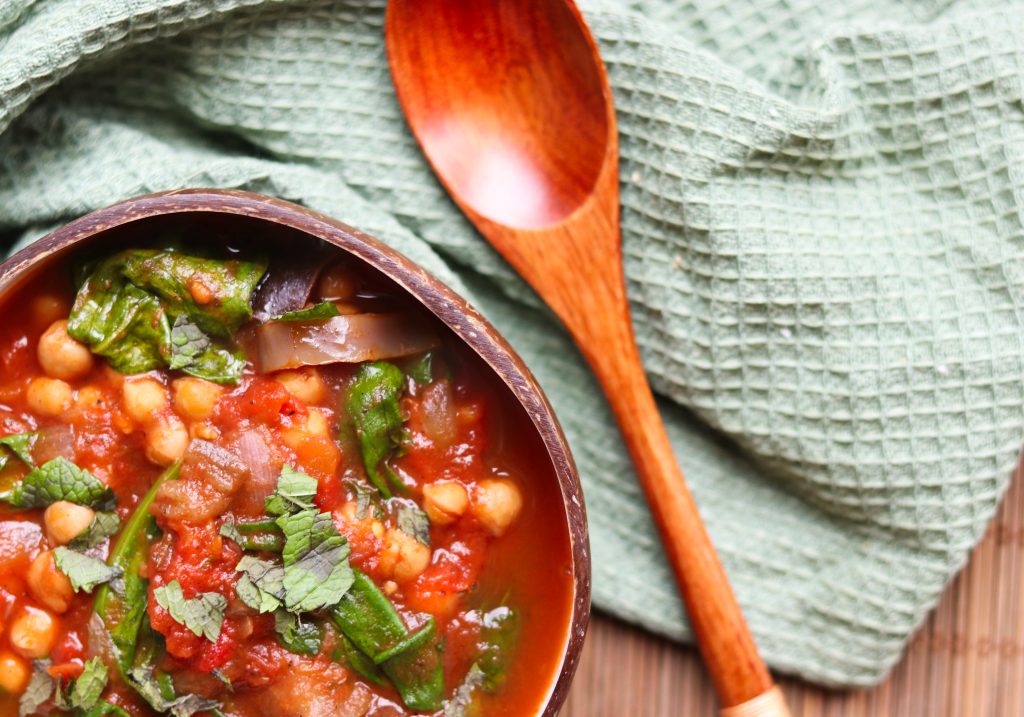 Make this delicious Chickpea and Aubergine Stew Recipe using our Qalat Daqqa Spice Blend. Infuse this Vegan friendly stew with our Tunisian 5 spice, adding a warming, slightly sweet and peppery flavour. Ideally made in a slow cooker 
Serves 4
Prep Time: 10 minutes
Cook Time: 2 hours
INGREDIENTS
1 Onion finely chopped
400g Tin Chickpeas
4 Garlic cloves crushed
1 Aubergine sliced into 2cm rounds
2x400g Tins chopped tomato's
1 tbsp Tomato paste
Small handful of fresh mint leaves
Preheat your slow cooker
In a large frying pan add a little olive oil and bring to a medium heat, add in the onions and soften for 5 minutes.
Add in the garlic, continue to cook for 5 more minutes, then add the 1tsp
Qalat Daqqa
Spice Blend and stir.
Place the onions, garlic and spice mixture into the slow cooker and add the chickpeas, aubergines, chopped tomatoes, tomato paste and the other 1tsp
Qalat Daqqa
Spice Blend. Stir and top up with a little water to ensure everything is covered. Place the lid on and leave to cook for 1 hour.
Check at 1 hour, stir and add a little more water if required, season with salt.
Leave for another half an hour before adding the mint leaves and serve immediately.
Serve with mash potato or fresh bread.