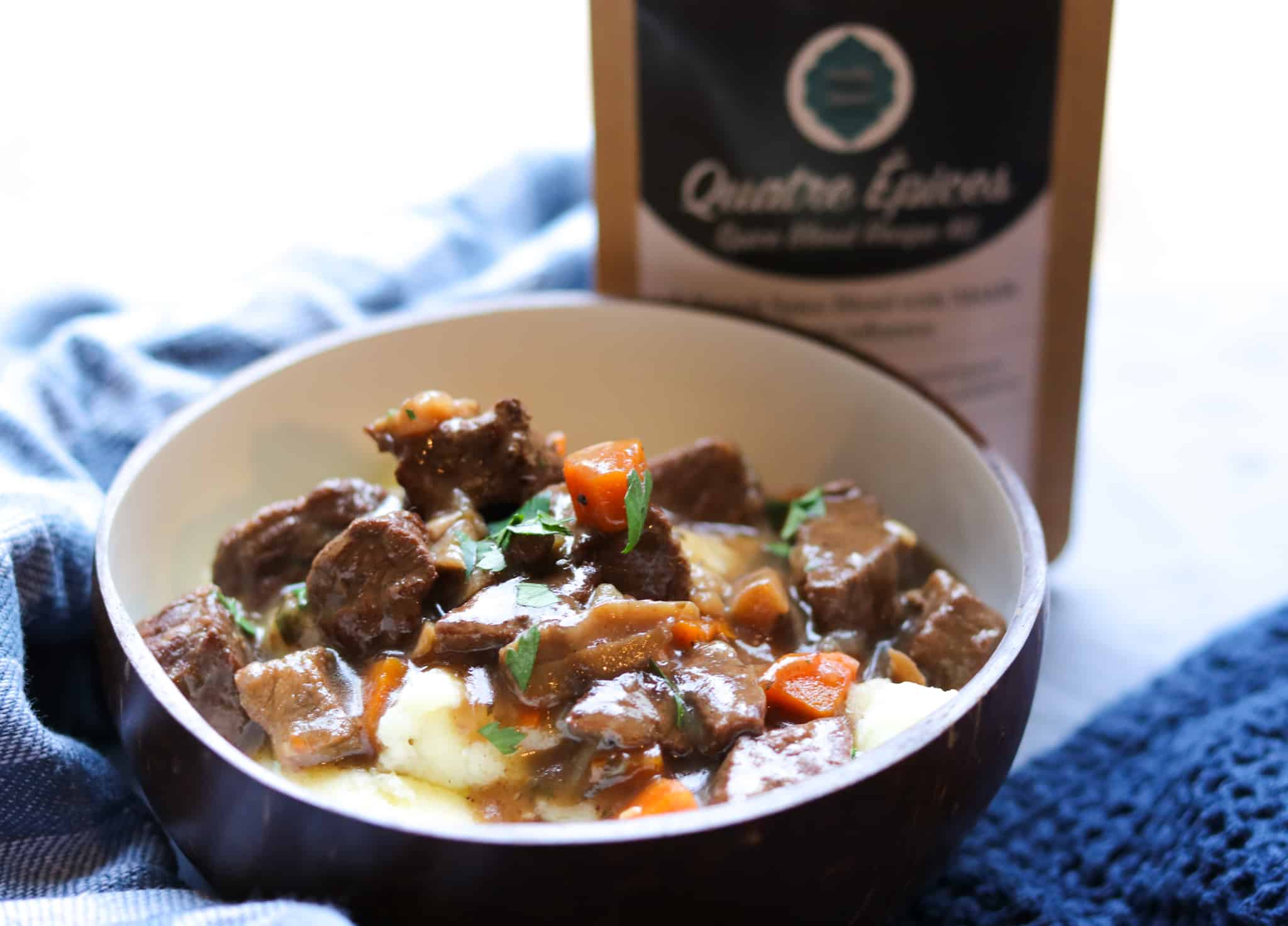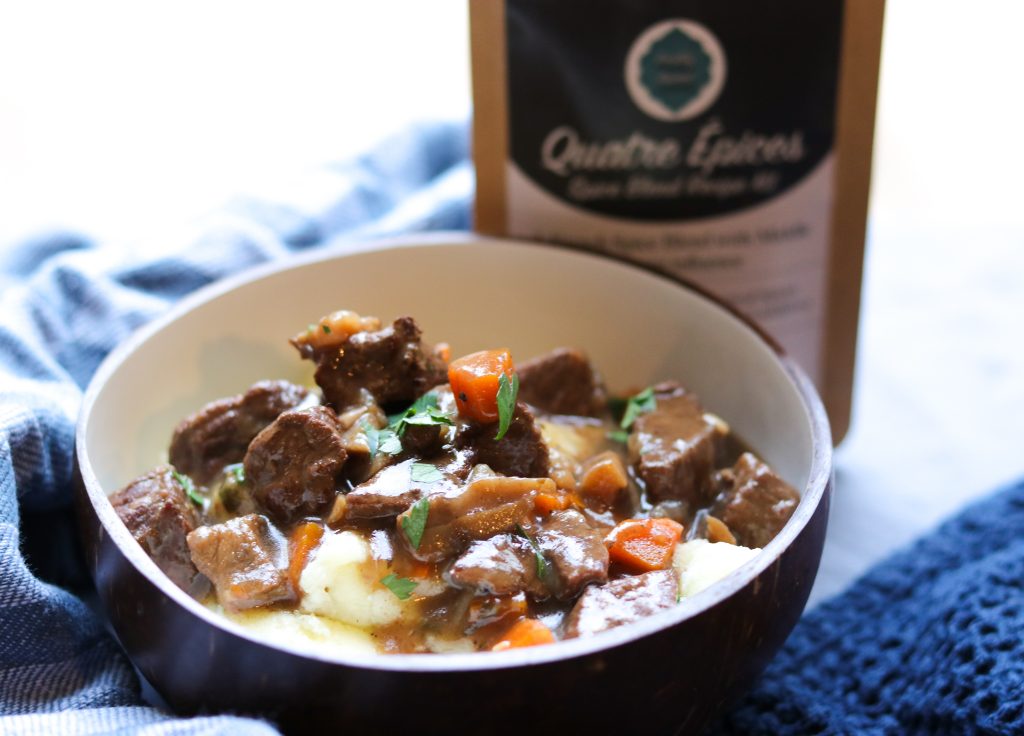 This hearty French Beef Stew Recipe using our Quatre Épices Spice Blend is a great winter warmer with peppery notes from this delicate spice blend. 
Serves 4
Prep Time: 10 minutes
Cook Time: 2 hours
INGREDIENTS
1 Onion finely diced
400g Stewing Beef diced into 2cm cubes
150g Mushrooms roughly diced
3 Carrots chopped into 1cm pieces
3 Garlic cloves crushed
1 Beef stock cube to make 400ml beef stock
100ml Red wine
2tsp Freshly Spiced Quatre Epices Spice Blend
1 tbsp flour
1 tbsp Butter
Small handful of fresh parsley
Preheat your slow cooker
In a large frying pan add the butter and then add in the beef and brown off for 5-10 minutes, leave to rest
In the same pan now add in the onions and mushrooms and soften for 8 minutes
Now place the beef, onions, garlic, mushrooms, carrots, Quatre Epices Spice Blend, stock and red wine
Stir and cook for 2 hours until the beef is tender and pulling to pieces. Add the flour if you need to thicken it up.
Serve and garnish with parsley
Serve with mash potato and greens