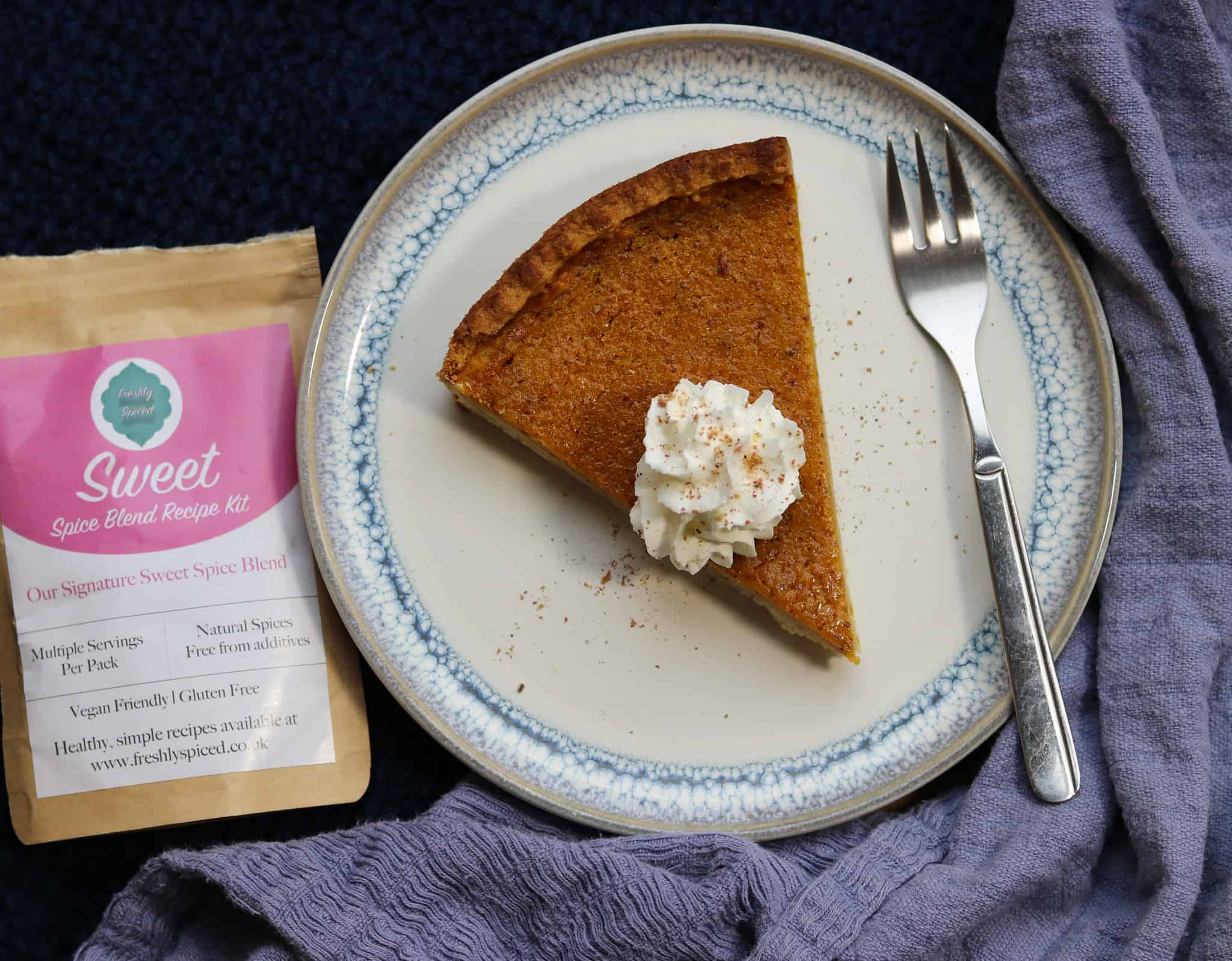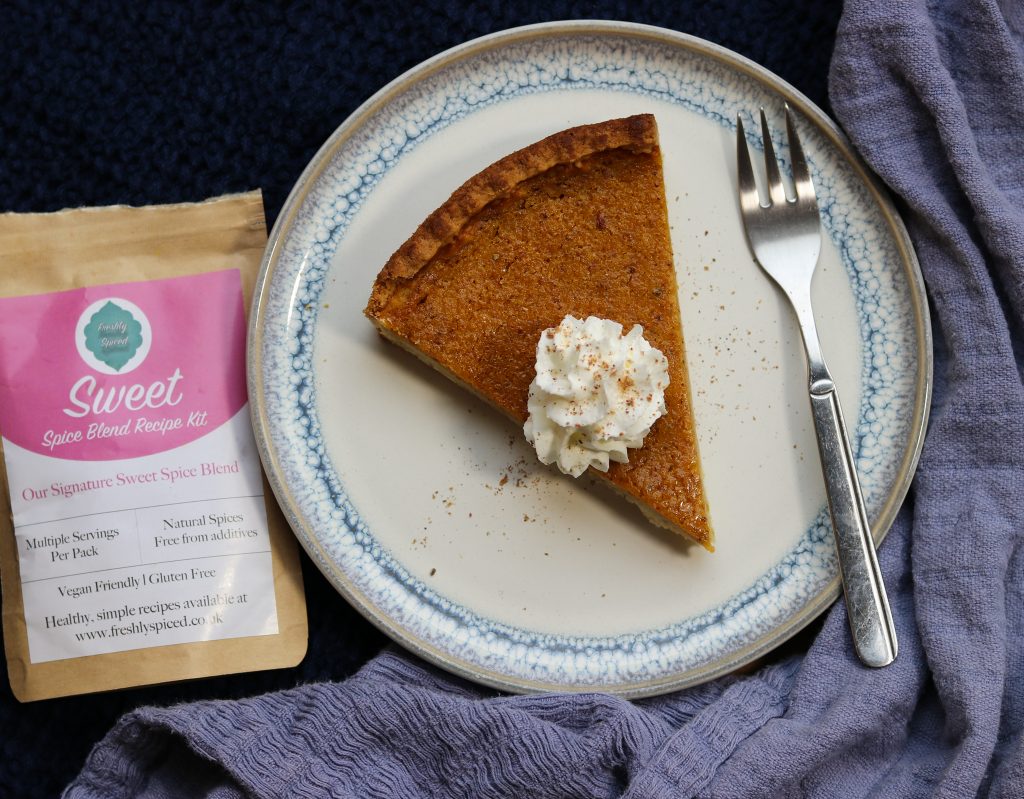 Our Sweet Spiced Pumpkin Pie recipe is delicious, great to make the most of pumpkins at this time of the year. Using our Great Taste award winning Sweet Blend offering flavours of middle eastern cooking and a perfect replacement to mixed spice.
Serves 8
Prep Time: 20 minutes
Cook Time: 2 hours
INGREDIENTS
Shortcrust pastry 400g (or a ready made pastry case)
750g Pumpkin cut into small chunks
150g Caster sugar
2 tsp Freshly Spiced Sweet Blend
2 Eggs
30g Butter
150ml Milk
INSTRUCTIONS
Preheat your oven
Roll out your shortcrust pastry and place in a 20cm pie dish (or get your ready made pastry case ready)
Place your cut pumpkin in a pan and cover with water, bring to the boil and simmer for 15 mins, drain and leave to cool.
Blind bake the pastry for 10 minutes at 180C
Whilst the pastry is baking place the cooled pumpkin in a blender and blitz into a smooth consistency.
In a mixing bowl beat the eggs, milk, sugar and spice, once mixed add in the pumpkin and stir well.
Pour the mixture into the part baked pastry and allow to settle evenly.  The mixture will be like custard but don't worry, it will set once cooked.
Bake the pie for 50 minutes on 220C
Serve with cream