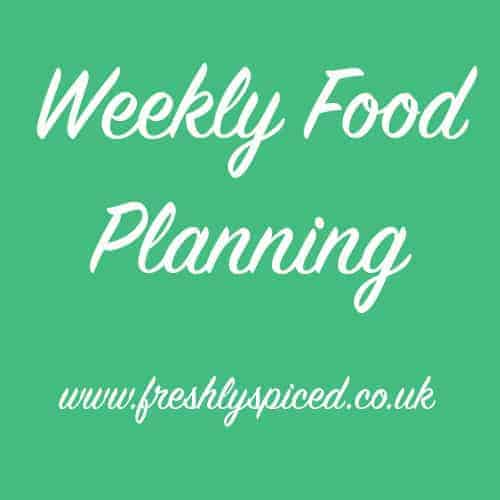 Weekly Food Planning
Our focus is always on delivery value for money with a quality product, we now have a wide range of spice blends from our best selling Jerk Chicken/Salmon Blend to Curries, BBQ, Our Sweet Treat and latest Turkish Drinking Spice.
With this range we are keen for customers to use our blends and recipes to plan their food weeks. Also finding new ways to use the blends, we have customers using the spiced ice cream blend on their porridge, in rice pudding and also in their crumbles, others use the garam masala in soups and the tandoori on wedges. We have tried these as well and they work great, our plan is to add new recipes for you to be able to get multiple uses for the blends and increase you food options. Remember, all of our blends are natural without additives or preservatives and the focus is on quick and easy meals. Our Spice Blend Multipacks are a great way to start off with our products. Below we've done a simple week using our spices. All the blends are vegan friendly so the recipes can be adapted to suit.
Monday  – Jerk Chicken/Salmon
Tuesday- Fajitas
Wednesday- Chicken/Lamb Curry
Thursday- Spiced Burgers
Friday-Lamb Kebab (homemade takeaway)
Saturday- BBQ Rub on choice of meat
Sunday- Chilli (One Pot dish)
You can then add in Sweet Treat to either make the Ice Cream, or put into crumbles.
This meal plan is quick and easy and great for anyone to have a balanced diet, you could use our prawn spaghetti if you want more fish in the week. For anyone focusing on protein, weight training or watching their weight this is an easy way to keep flavour and taste whilst avoiding overly fatty foods.
Check out the range here