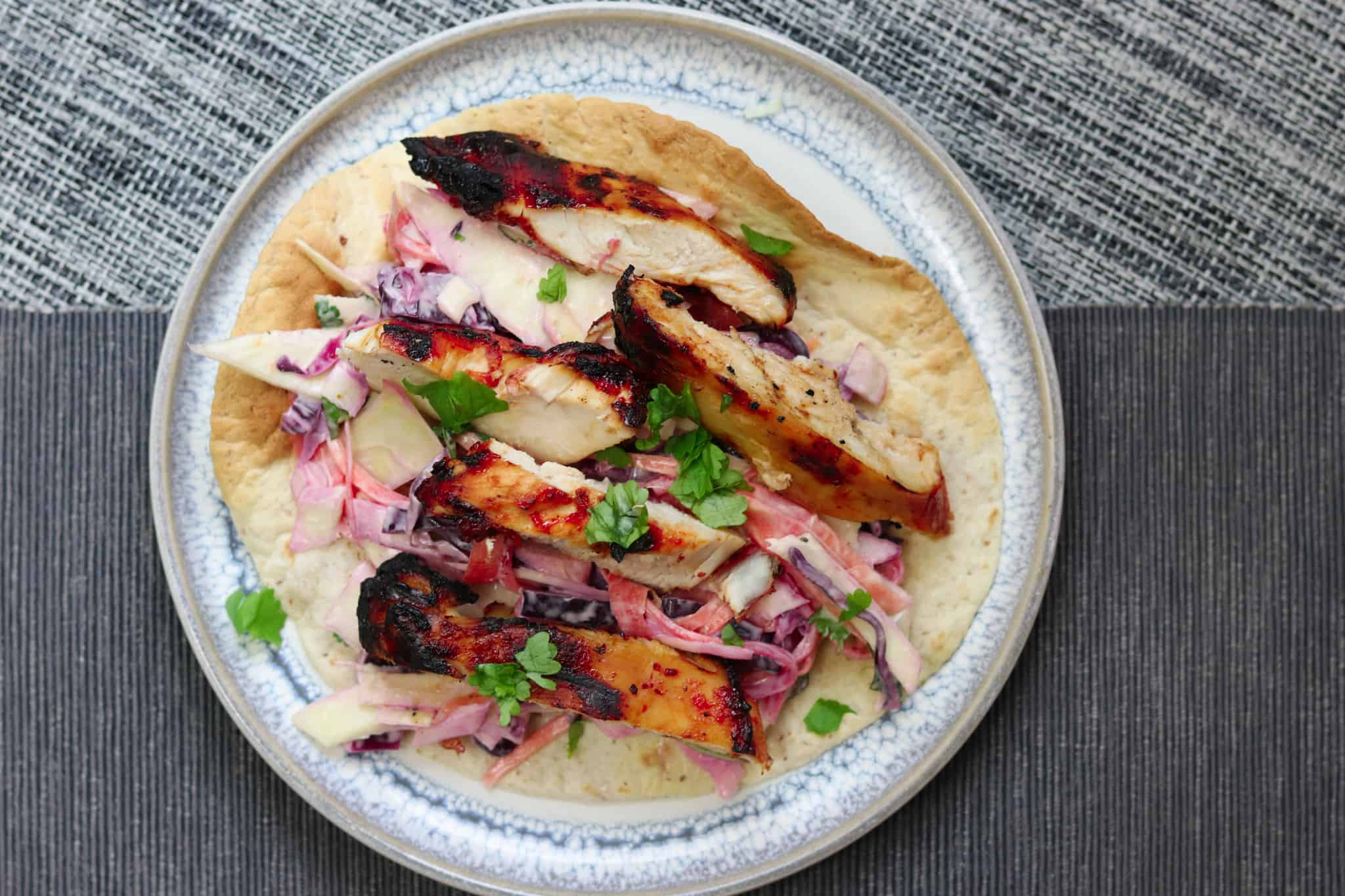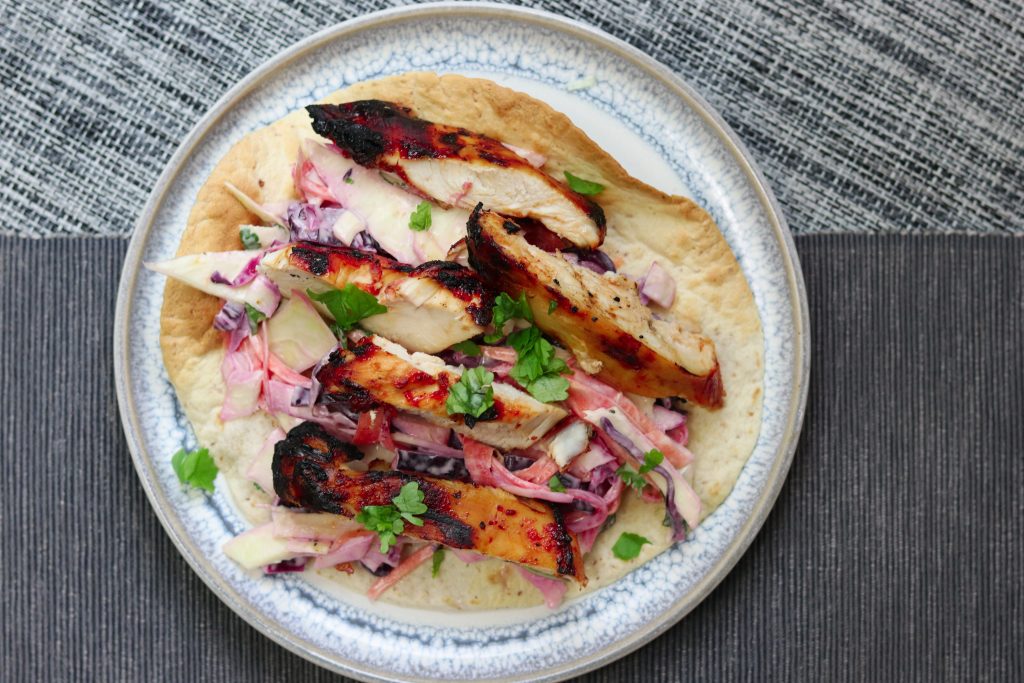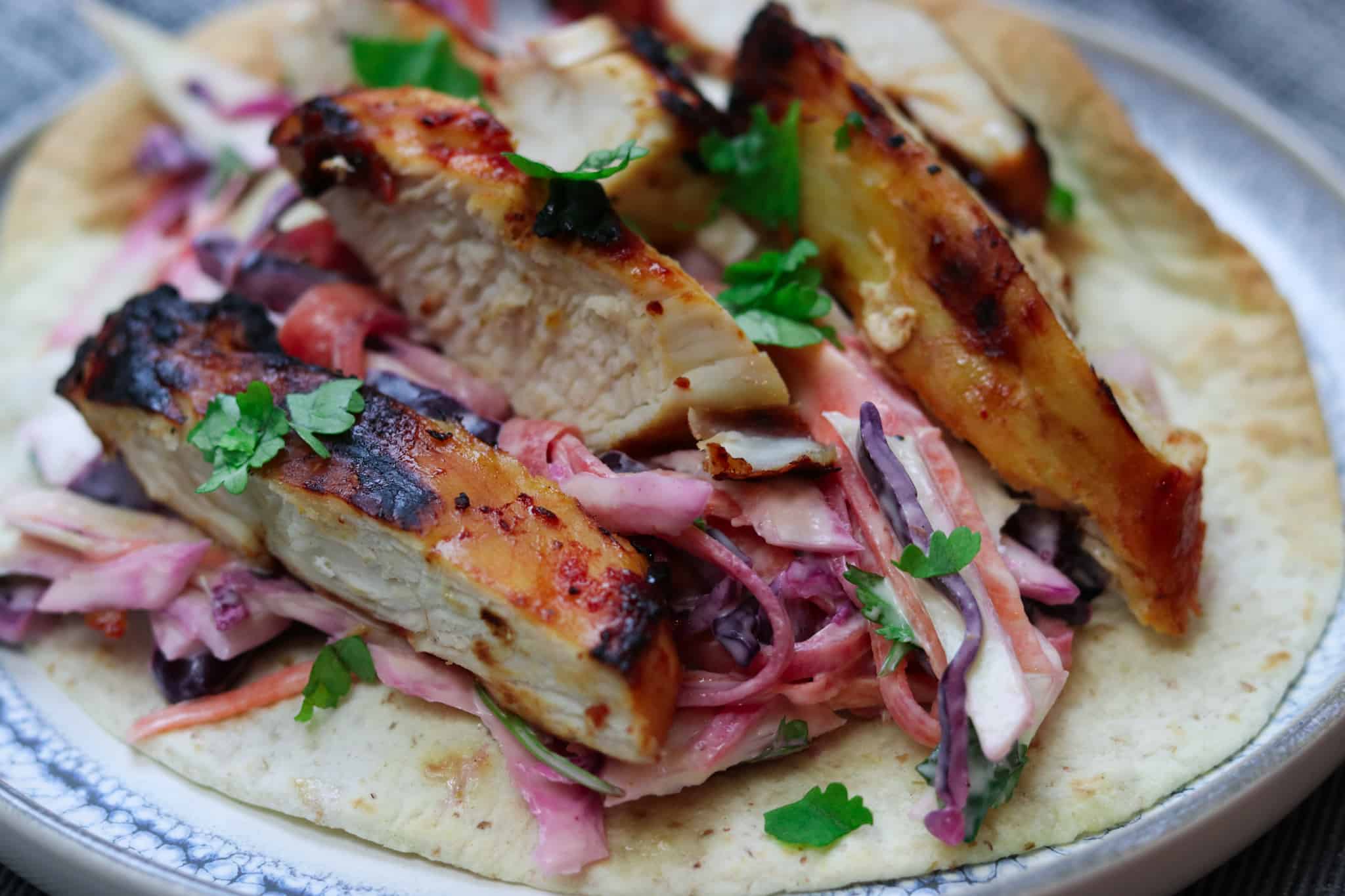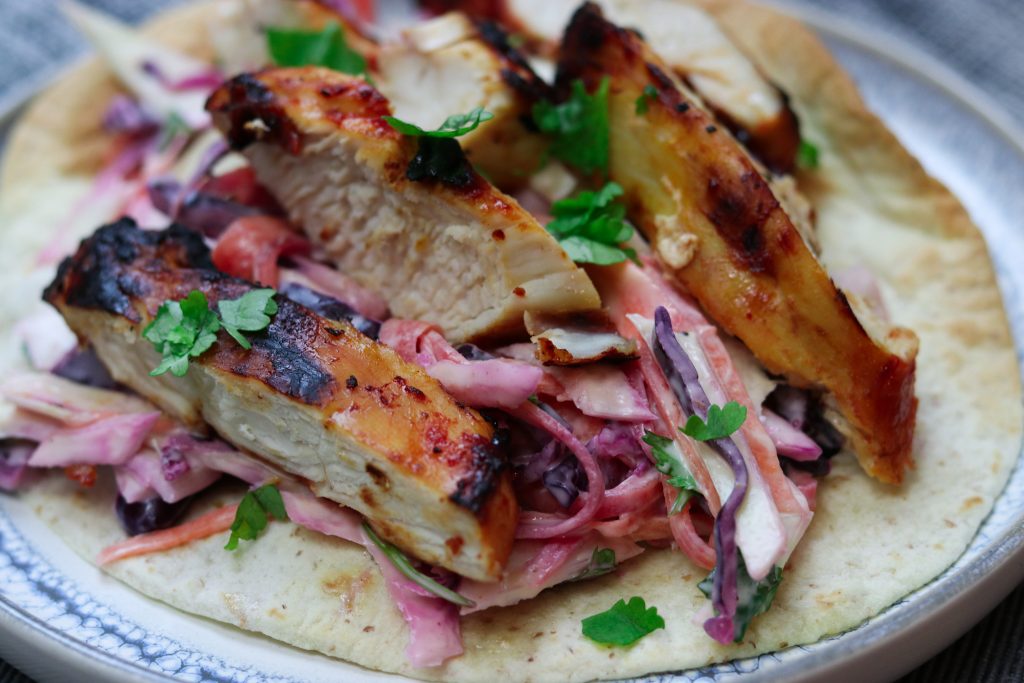 This BBQ Chicken Tostada Recipe is a great family meal, it is also very easy so get the kids involved!
Serves 4
Prep Time: 10 minutes
Cook Time: 15 minutes
INGREDIENTS
For the Marinade
2 Garlic cloves crushed
4 tbsp ketchup
1 tbsp Honey
Water
For the Slaw
1/2 Small Red Cabbage shredded
1/2 White Cabbage shredded
Large handful of fresh coriander finely chopped
3 tbsp Mayonnaise
1 Lemon
1 tsp English mustard
Salt and Pepper
For the Tostada
Tortilla Wraps
Olive Oil
4 Chicken Breasts
INSTRUCTIONS
Add the marinade ingredients to a pan and bring to a medium heat, mix all the ingredients together then set aside to cool.
Once cooled pour over your chicken and leave to marinate for at least 30 minutes, ideally longer.
Whilst the chicken marinates you can make you slaw. In a large bowl combine the shredded cabbage, coriander, mayonnaise, mustard and squeeze in the juice from the lemon.
Mix well and then season to taste. You can always add more ingredients like shredded carrots to bulk it out with more vegetables.
Preheat your oven to 200C ready for the tortilla's. You will need to slightly oil each tortilla and place on a baking tray, they only take 5 minutes to crisp up so they can be baked right at the end before you serve.
Grill or griddle your chicken (which should take around 15 minutes), ensure cooked throughout, set to one side and slice into chunky strips
Once all the pieces have been prepared, bake the tortillas for around 5 minutes, the edges will curl and you can see them crisp.
Serve immediately with plenty of slaw and top with chicken, fold into a crispy wrap for a tasty family meal.