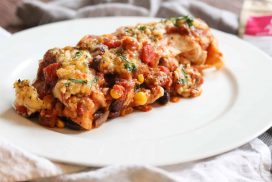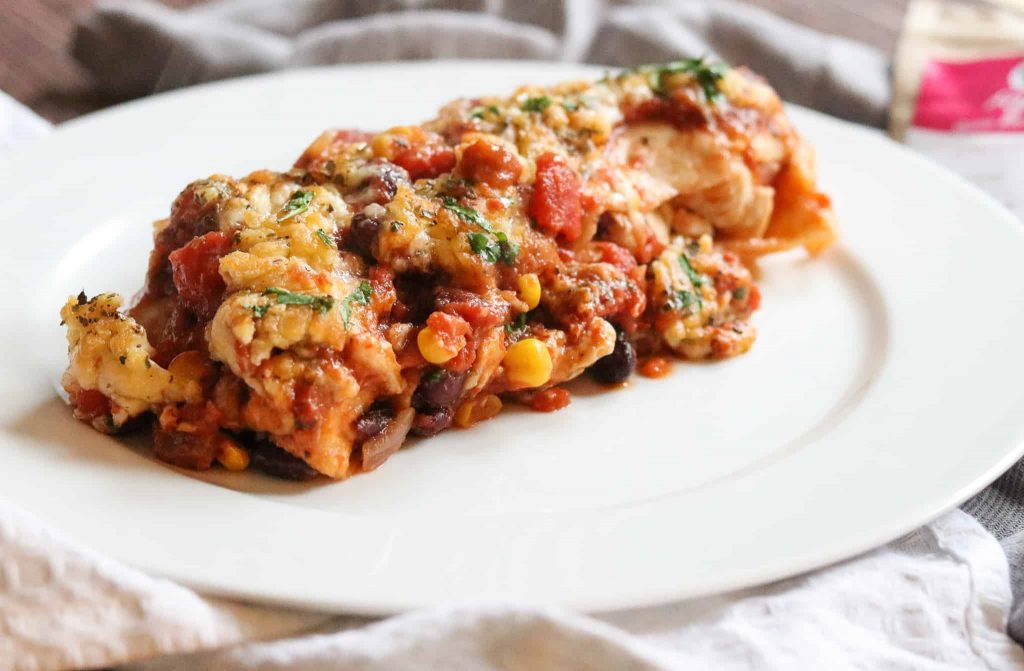 Spicy Chicken Enchiladas
We love making this recipe. It's so simple but tastes like you've taken ages to make it. We make it with chicken but this could easily be swapped to quorn or simply mixed bean enchiladas. We use our Fajita spice mix to cover all the flavours you need.
Serves 4
Prep Time: 15 minutes
Cook Time: 40 minutes
INGREDIENTS
3 chicken breasts cut into small strips
1 Red onion finely diced
200g Sweetcorn
3 cloves of garlic crushed
400g (1 tin) kidney beans or black beans
1 1/2 -2 tsp of Fajita Spice Blend
Olive Oil
4 tortilla wraps or 6-8 of the mini wraps
600g tinned chopped tomatoes
1tsp Oregano
Coriander to garnish
150g Cheese grated
INSTRUCTIONS
Heat the oil in a pan and add the onions, soften for a couple of minutes before adding the two thirds of the garlic
then add the chicken and cook for around 5 minutes, sprinkle 1 tsp of Fajita Spice Blend in and stir.
Add in the sweetcorn, kidney beans and 400g tomatoes, cook for a few more minutes.
Lay out your tortillas and in the middle of each spoon the mixture in to give an even amount. Fold them over, sealing the tortilla.
Place the tortillas in a large oven proof dish, lie them next to each other with the tortilla seam at the base of the dish.
You may need an extra tortilla to use up the mix and fill the dish.
Meanwhile in another pan, add the remaining 200g tomatoes, the remaining garlic and simmer for a couple of minutes, add the 1/2-1tsp of Fajita Spice Blend and stir.
After a couple of minutes, the flavours will have infused and you can then pour the sauce over your wraps.
Scatter your cheese over the top and finish with the oregano.
Place in the oven at 200C for around 25 minutes, check it to make sure the cheese isn't burning.
Serve with the coriander scattered on top.