Easy, Spicy BBQ Chicken (BBQ Spice Rub)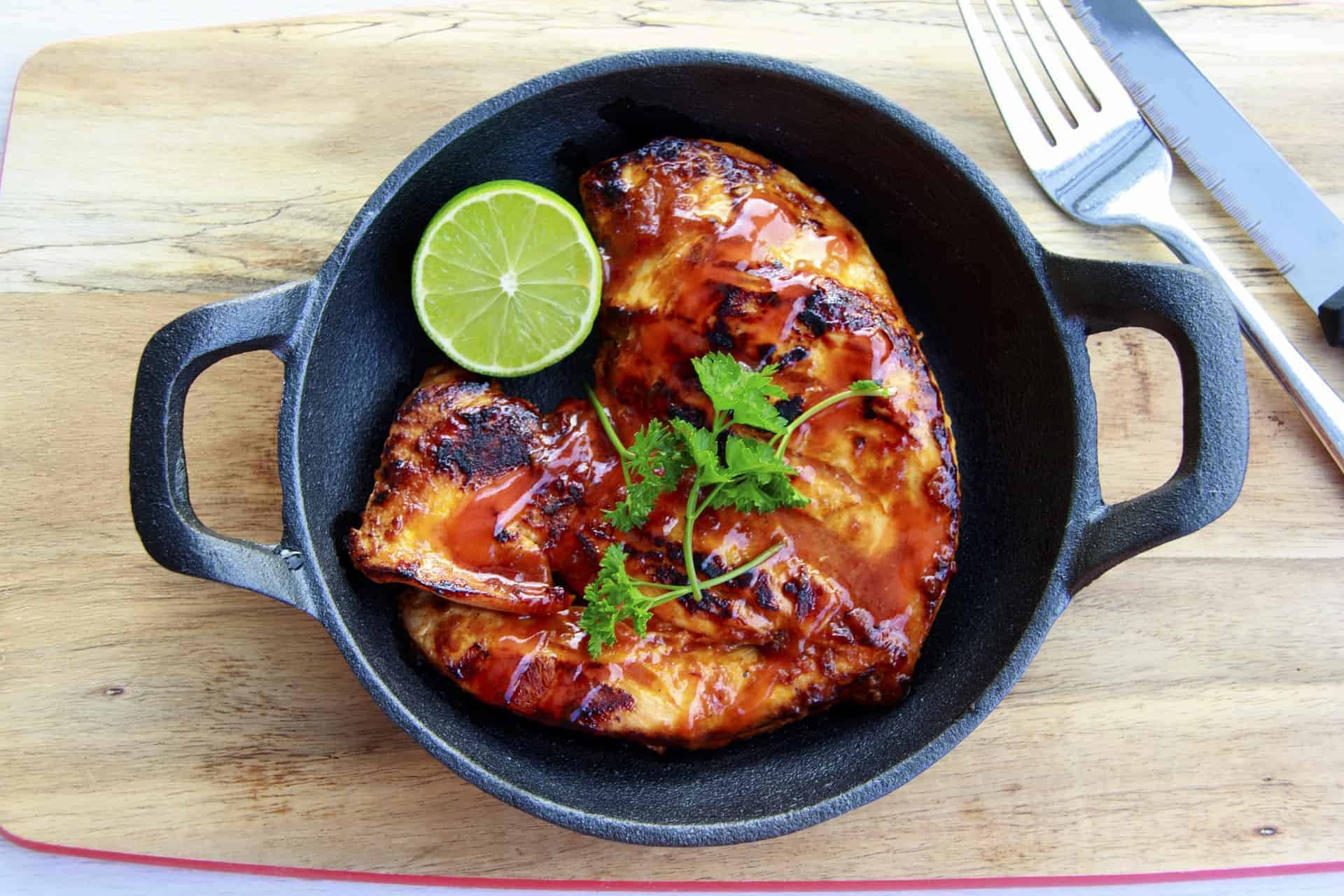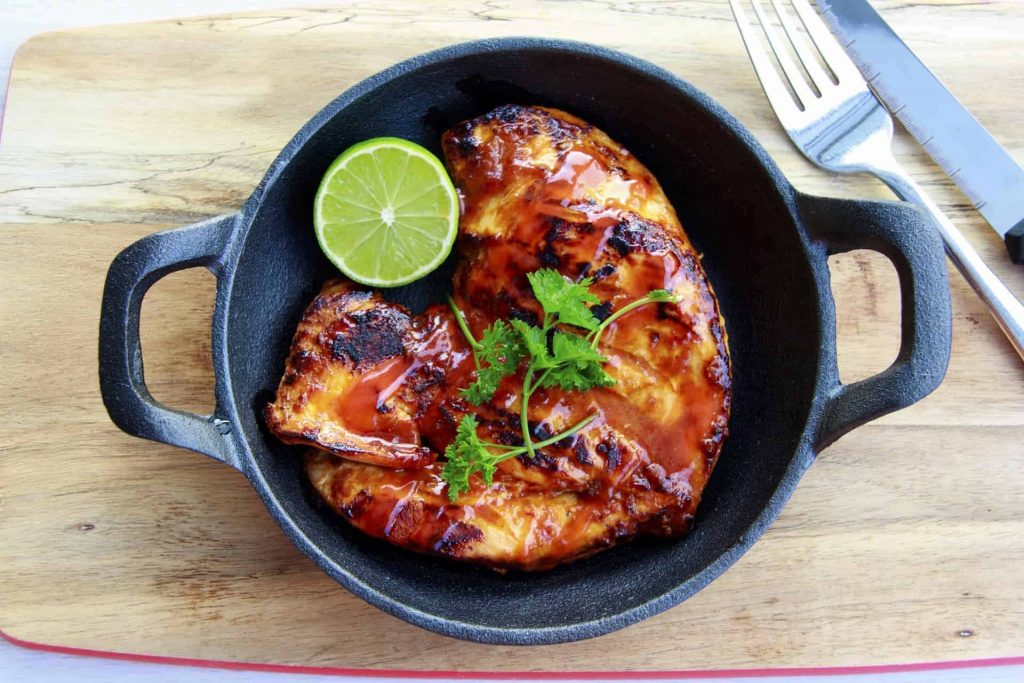 A very quick dinner, healthy and packed with protein and flavour. The more spice blend you add the hotter it will be!
Serves 4
Prep Time: 5 minutes
Cook Time: 25 minutes
INGREDIENTS
1 pack of chicken thighs (enough for one each), can use chicken legs or breast
2 tsp BBQ Spice Rub
Olive oil
Marmalade (optional)
INSTRUCTIONS
Cut off any excess fat or loose bits of skin from your chicken thighs (breast/legs).
Leave the skin on as it offers more flavour
Place in a bowl with 2 tsp of BBQ Spice Rub and a tbsp of olive oil
Rub the spices and oil all over the chicken, make sure they are really covered. You can add more rub, this will increase the heat
Allow to marinate for at least 30 minutes
COOKING
Preheat your oven to 200C
Place the thighs into an oven proof dish and cook for 25 minutes. If you want to finish these on the BBQ you can cook for 20 and have 5 mins on the BBQ.
Check half way through and turn each thigh over, you may want to put foil over them to prevent burning towards the end.
To add the glaze, at the half way stage glaze each thigh by brushing a little marmalade onto them.
Ensure the thighs are cooked through and that their juices are clear.
Serve with rice and salad