A range of re-useable straws from Jungle Culture.
Choose from Bamboo Straws in a variety of coloured carry pouches or the stylish range of stainless steel straws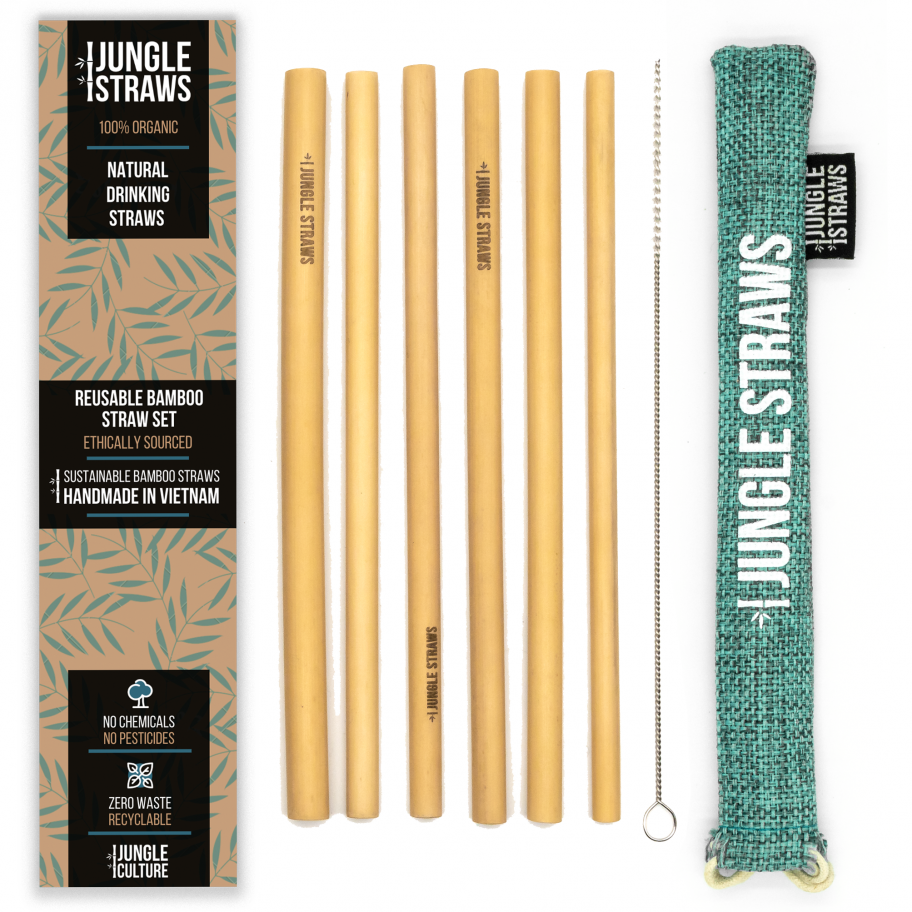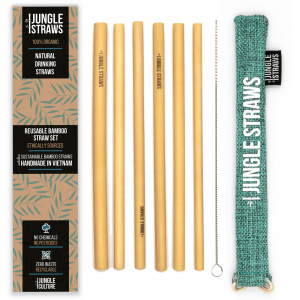 Jungle Culture: Jungle Straws: Reusable Bamboo Drinking Straws with Coloured Pouch (Set of 6)
We've teamed up with Jungle Culture to bring you some of their amazing Jungle Straws. They are individually crafted and harvested by local artisans at a small, family-run farm in rural Vietnam.
These are great to pair with our Smoothie Spice Blend to take your smoothies to the next level.
These reusable bamboo straws are an eco-friendly and sustainable solution to plastic and made without any harmful pesticides or chemicals and completely organic.
Each set contains 6 reusable Bamboo Straws, which provide a sustainable solution to plastic.
We love these for our smoothies and the kids love them as well.
not rated
£

6.50 Inc VAT
Select options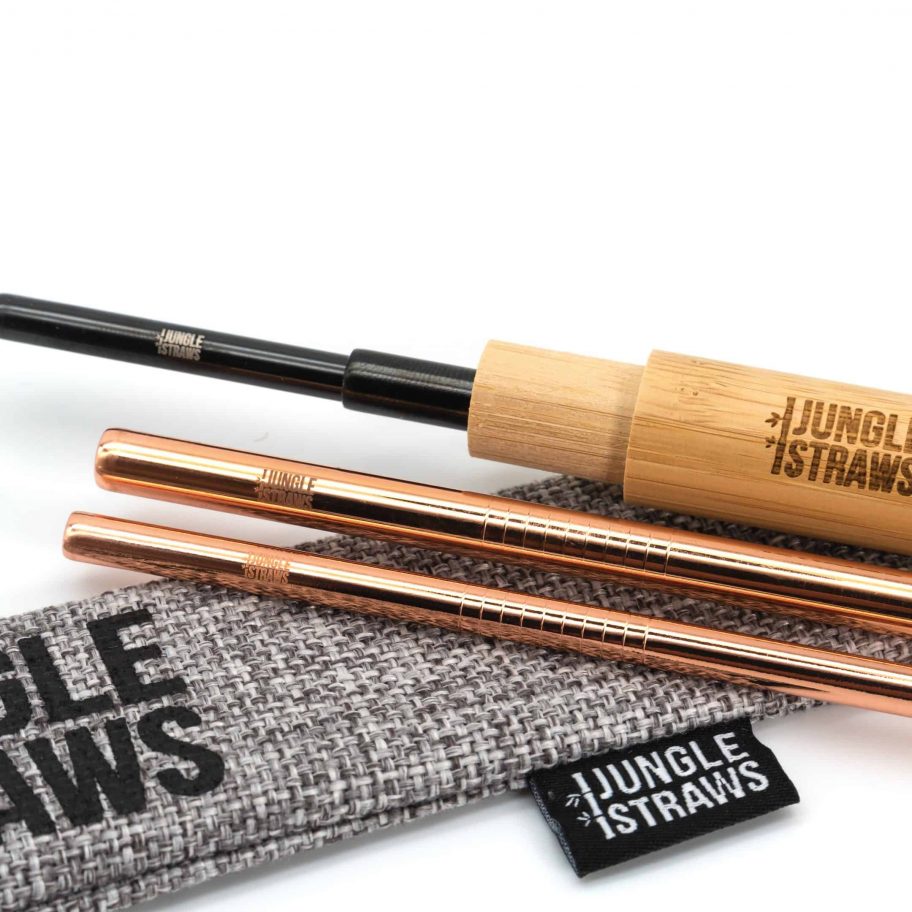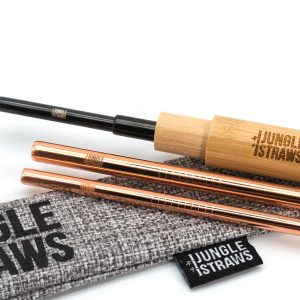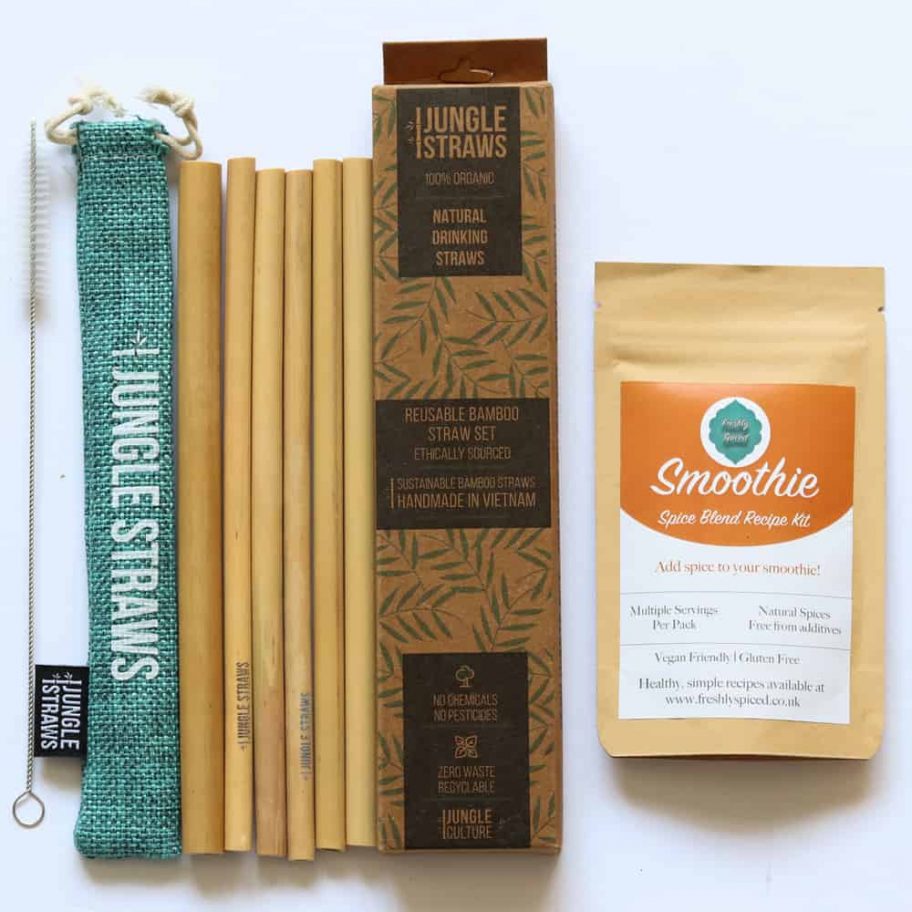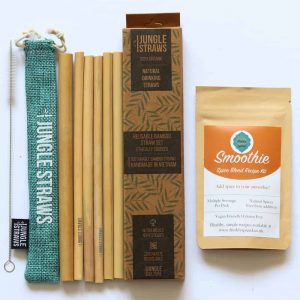 Smoothie Spice Blend and Re-useable Straw Set
Smoothie Spice Blend is a great way to add some extra flavour to your smoothies. Packed with Mango powder, cinnamon, black pepper and cayenne for a little warmth. A little goes a long way. Check out our delicious and simple smoothie recipe. Combine this with some amazing re-useable straw sets from Jungle Culture, choose from Bamboo Straw set containing 6 straws and carry pouch or Stainless Steel Straw Set containing 4 Straws in its own carry pouch.
As always our blends are vegan friendly.
Order dispatched within one working day, delivery up to three working days
not rated
£

8.00 –

£

12.50 Inc VAT
Select options