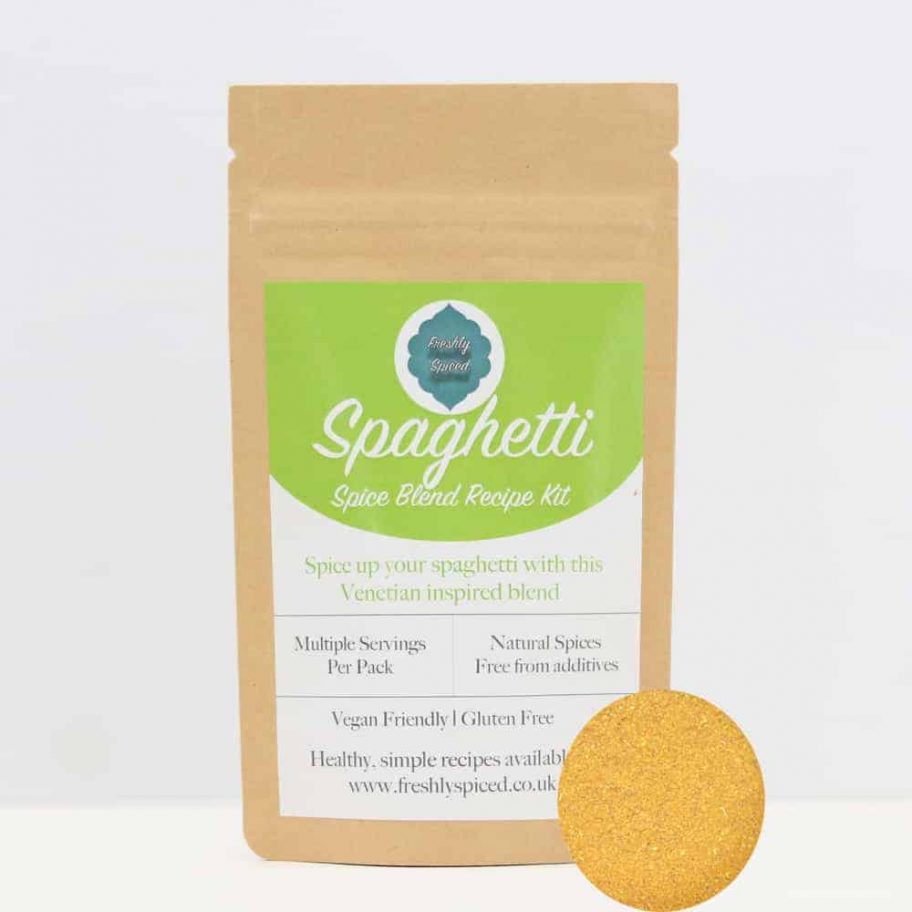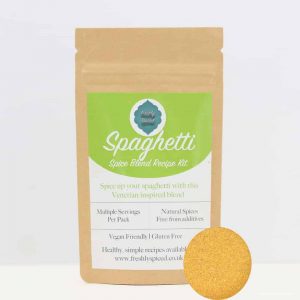 Spaghetti Spice Blend
Our Spaghetti blend allows you to create a simple dish, full of flavour, which combines fresh ingredients with the taste of Venetian cooking.
The simple, natural flavours offer a great taste and allow for a simple family meal. You can always add a different protein source rather than prawns such as tofu.
All of the blends are vegan friendly so can be adapted to suit
Comes in 25g Pouch, providing 2 people around 3 servings
Order dispatched within one working day, delivery up to three working days
£

2.30 Inc VAT
Add to basket