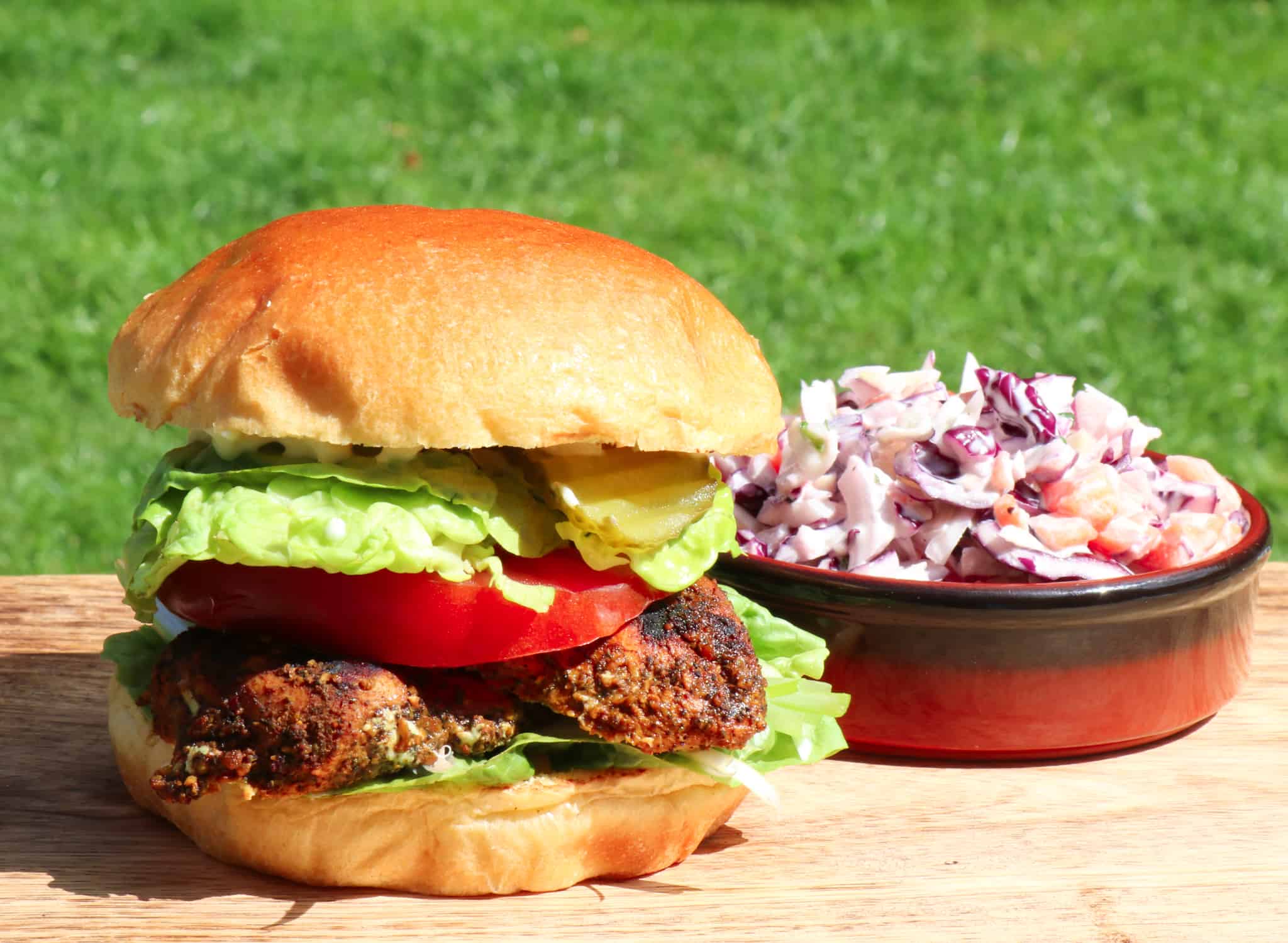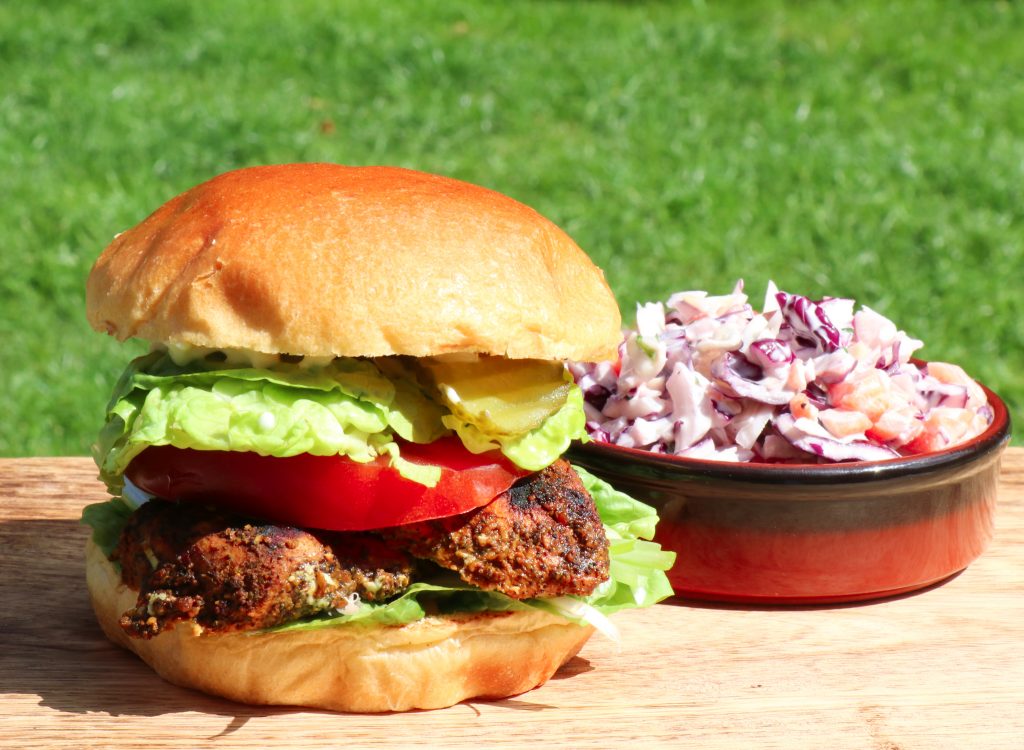 Using our limited edition BBQ Coffee Seasoning this Chicken Burger Recipe is really succulent and packed with flavour.  We serve this amazing burger with our homemade coleslaw.
Serves 4
Prep Time: 35 minutes
Cook Time: 10-15 minutes
INGREDIENTS
4 Burger or Brioche buns
4 Chicken breasts
2 Garlic cloves crushed
1 tbsp Balsamic vinegar
Lettuce
Tomatoes
Homemade Coleslaw Recipe
1/4 Red Cabbage
1/4 White Cabbage
2 Carrots peeled
1 Red Onion
Large Handful fresh coriander
4 tbsp Mayonnaise
1 tsp English mustard
Seasoning
Lemon
Gherkins
INSTRUCTIONS
Place a chicken breast in a freezer bag and use a rolling pin flatten them to around 2-3 cm, repeat for the other chicken breasts then place them in the balsamic mix and leave to marinate for at least 30 minutes.
Whilst the chicken is marinating, prepare the coleslaw.
You can either roughly shred all the ingredients (aside from mayonnaise, mustard and lemon) or simply add them into a food processor and coarse blitz them. Add them to a bowl with the mayonnaise, mustard and mix, season and then squeeze the lemon, mix again.
Heat your BBQ or grill pan and lightly brush the surface with oil, grill the chicken for 8 minutes, checking regularly.
Build your burger with the lettuce, tomatoes, gherkins and whatever condiment you prefer.
Serve with the coleslaw.