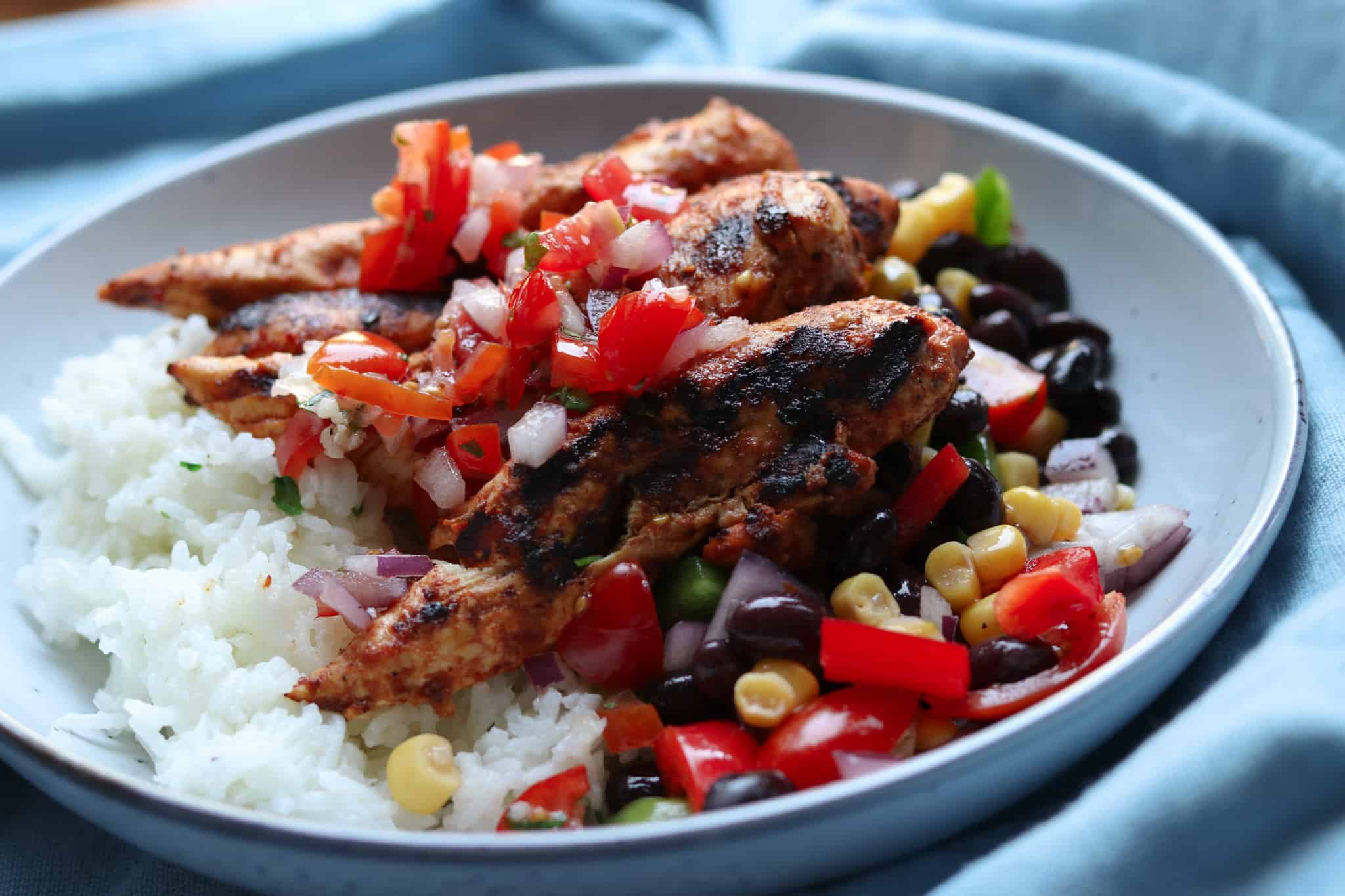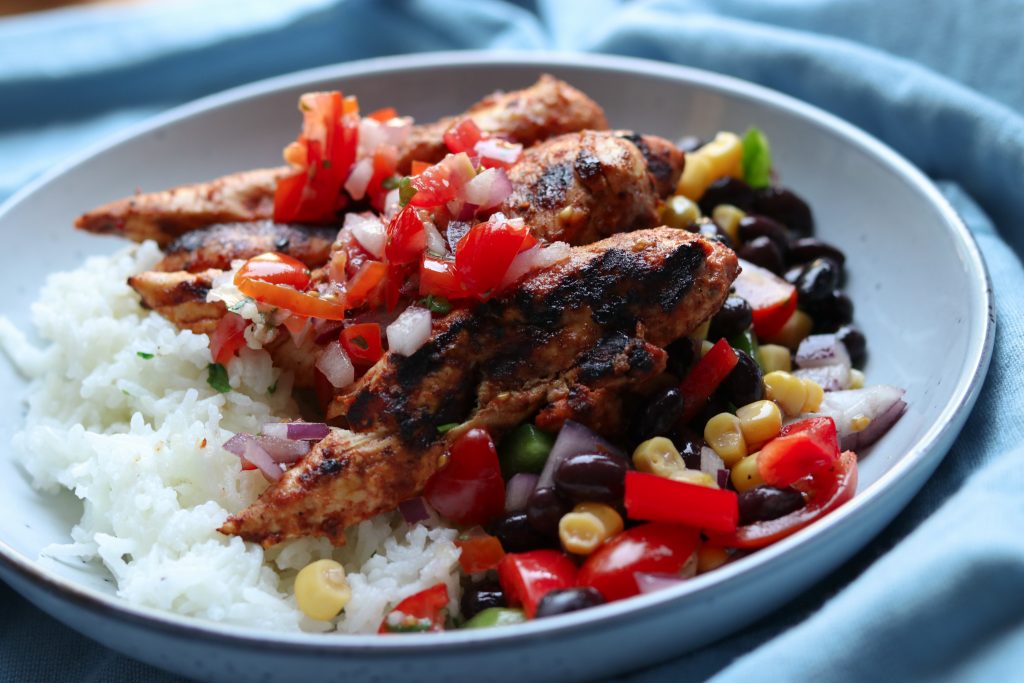 This Mexican Spiced Chicken & Rice Bowl Recipe is packed with flavour.  We use chunky salad for texture and freshness.  Our Cocoa Mexico Spice Blend adds a little warmth 
Serves 4
Prep Time: 20 minutes
Cook Time: 20 minutes
INGREDIENTS
500g Chicken Fillets
2 Limes
2 tbsp Tomato paste
Handful of fresh coriander
2 tbsp Olive Oil
250g Basmati Rice
1 Green pepper cut into chunky pieces
1 Red onion roughly chopped
100g Fresh tomatoes roughly chopped
400g Tin Black Beans rinsed
300g Sweetcorn
INSTRUCTIONS
Create the marinade for the chicken – In a large bowl add the tomato paste, 1 tbsp olive oil, juice of 1 lime and the spice blend. Mix into a paste and add a little water if it is too thick. Add the chicken, coat all pieces and leave to one side. Turn your grill on high and leave to warm up.
In the meantime prepare your salad.  In a bowl combine the green pepper, red onion, tomatoes, black beans and sweetcorn. Sprinkle over half of the fresh coriander and the rest of the olive oil. Stir everything together and season to taste.
Get your rice cooking in a pan of slightly salted water, zest in the lime, bring to the boil and cook for 10 minutes.
Your chicken should take around 8 minutes in a hot grill, turning over every 2-3 minutes. Ensure it is fully cooked before serving.
When your rice is done, drain and add the remaining fresh coriander and the juice from the lime you zested in and stir.
Combine all ingredients in a bowl for a healthy dinner