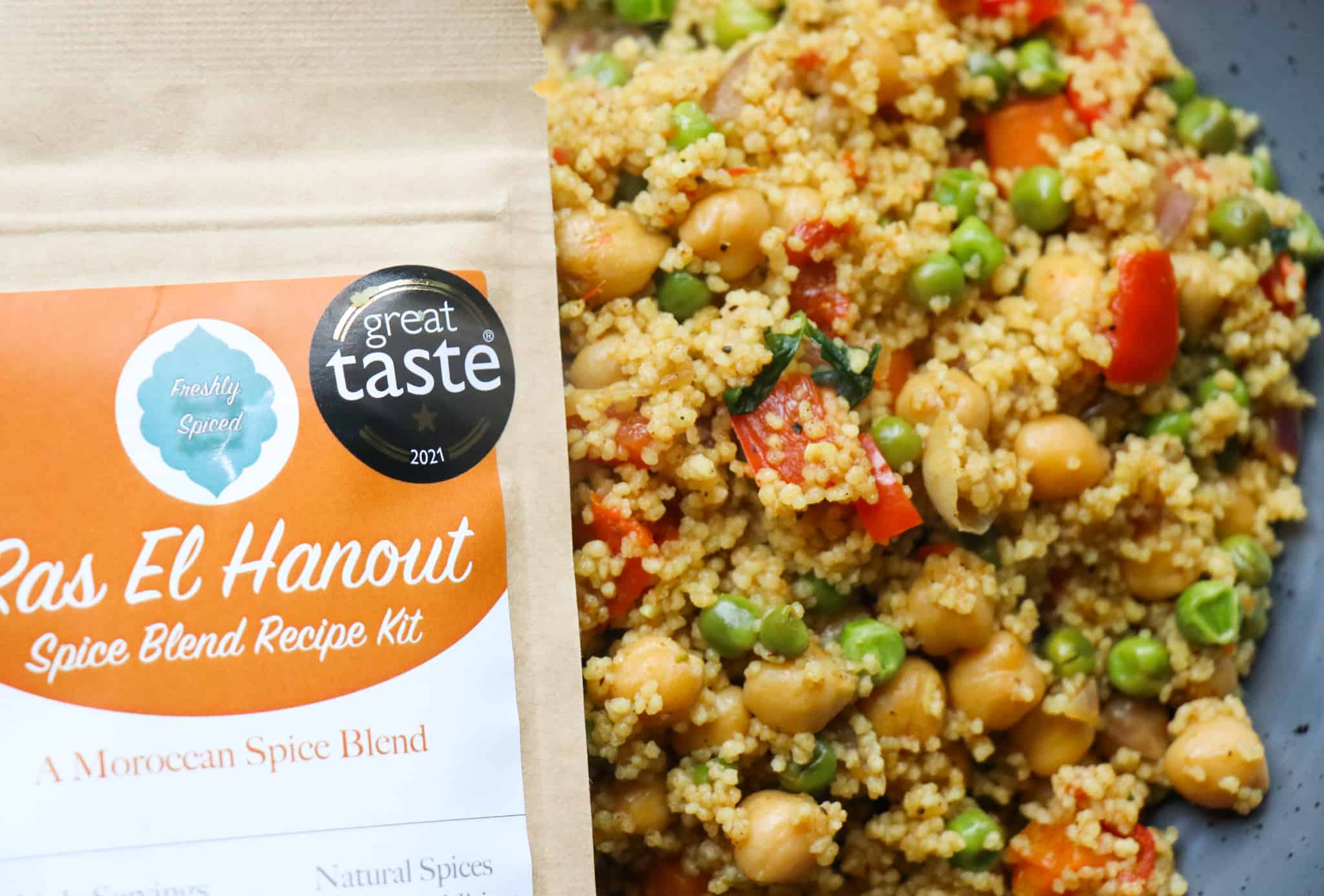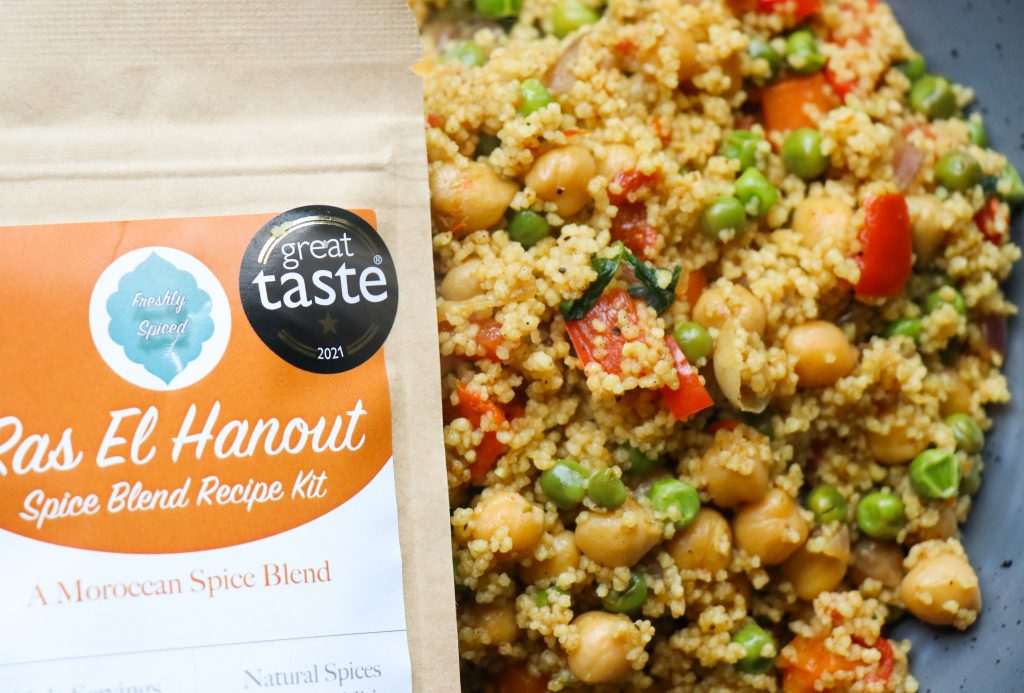 Make this Spicy Couscous Recipe, Moroccan flavours with warmth and aroma. Plenty of fresh vegetables for a super healthy meal.
Serves 4
Prep Time: 10 minutes
Cook Time: 10-12 minutes
INGREDIENTS
Tbsp Olive oil
1 Red onion finely chopped
1 Red pepper roughly chopped
2 Carrots cut into cubes
3 Garlic cloves crushed
1 1/2 tsp Freshly Spiced Ras El Hanout 
150g Frozen Peas
400g Chickpeas (1 can)
300ml Vegetable stock
240g Couscous
Fresh Parsley
Salt to season
INSTRUCTIONS
In a large frying pan add the oil and bring to a medium heat. Cook the red onion, peppers and carrots for around 10-15 minutes until they are soft, then add in the garlic and stir for 1 minute.
Now mix in the Ras El Hanout Spice before adding in the peas, chickpeas and stock.  Season with salt and stir through.
Once everything is coated, you stir in the couscous.
Remove from the heat and leave to stand for 5 minutes, the couscous will continue to cook in the stock, after the 5 minutes fluff up the couscous and garnish with parsley.  Enjoy this Spicy Couscous Recipe as a side dish or as a base for your dinners.