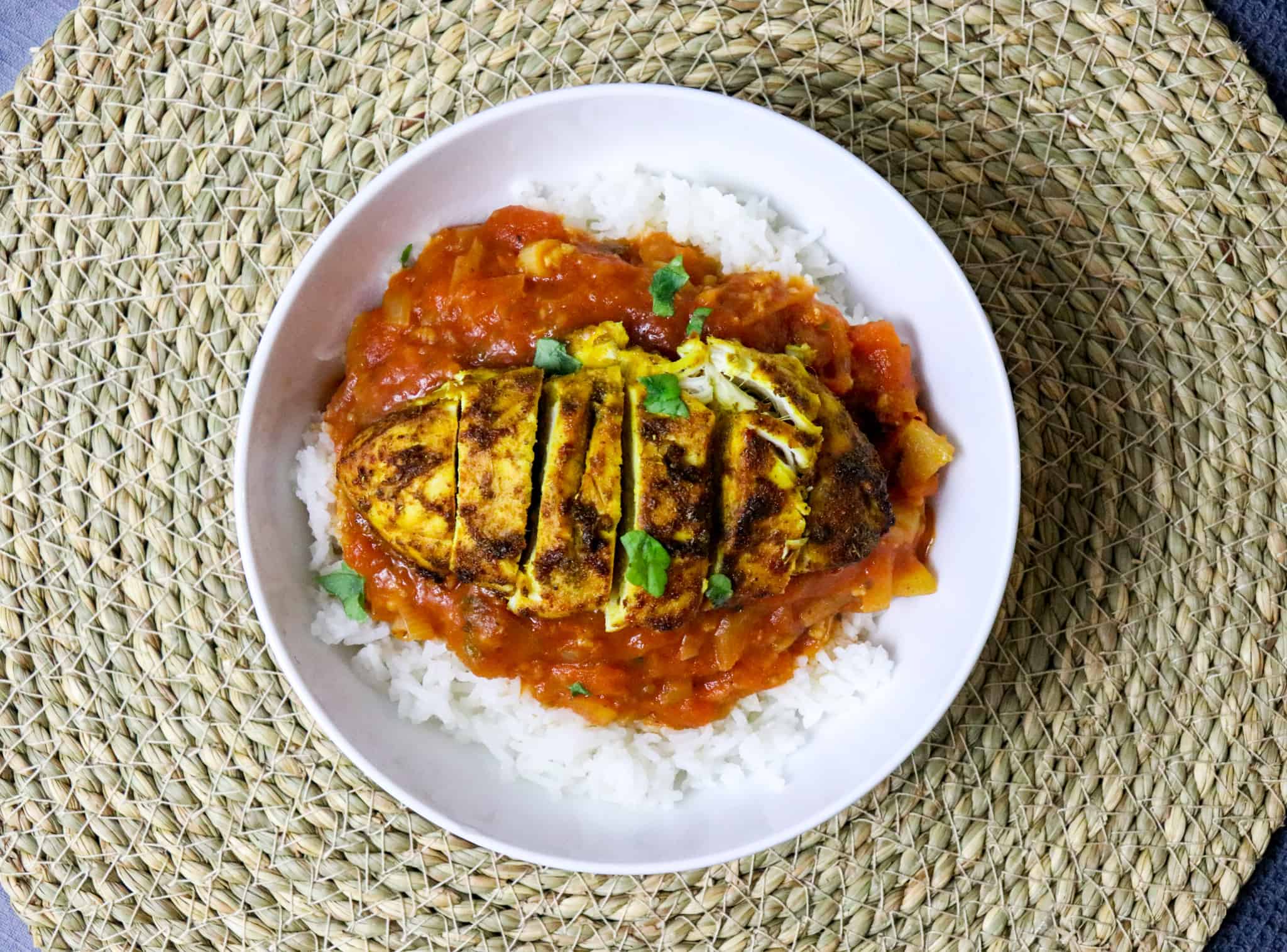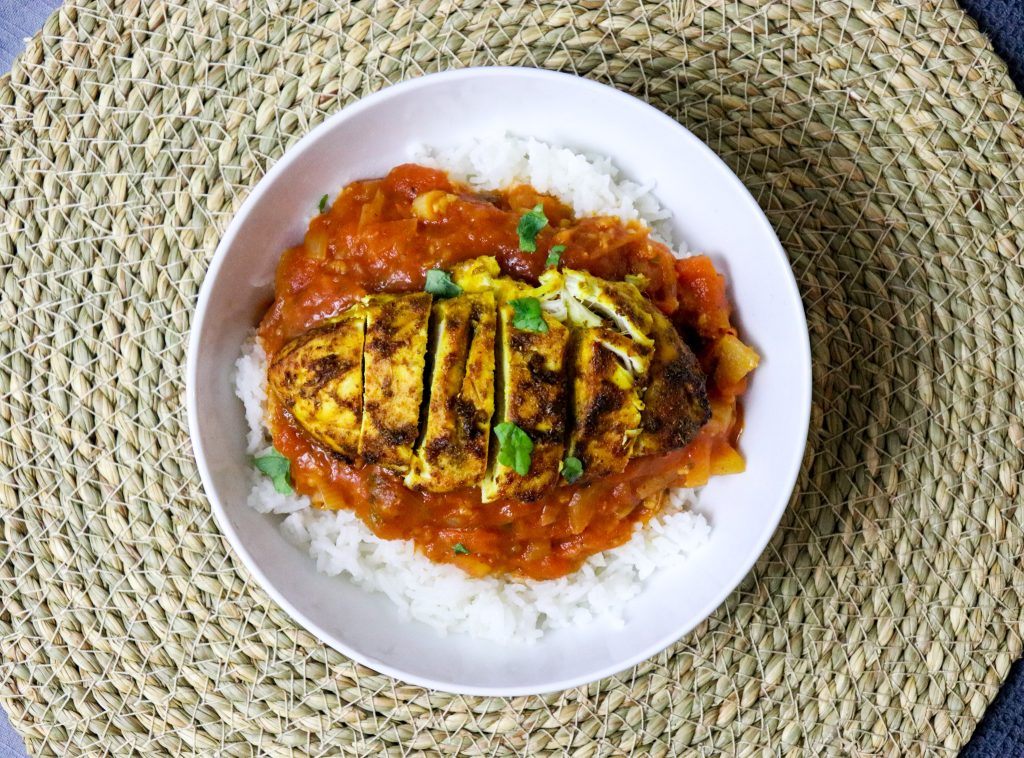 This fruity, Bahian Chicken & Coconut Curry Recipe is super simple to make and tastes great.
Serves 4
Prep Time: 40 minutes
Cook Time: 40 minutes
INGREDIENTS
1 Onion finely chopped
400g Chopped Tomatoes
2 tsp Freshly Spiced Bahian Spice Blend
1 Lemon
3 Chicken Breasts
1 Jalapeno Chilli
200ml Coconut Milk
3 Garlic Cloves Crushed
1 tsp Ground Turmeric
1 tsp Ginger Paste or Fresh ginger finely chopped
INSTRUCTIONS
Place 1tbsp Olive, 1tsp Turmeric and 1tsp Bahian Spice in a bowl and mix. Add the chicken and marinate for 30 minutes.
Place a large saucepan on a medium heat with 1tbsp Olive Oil and brown the chicken for around 10 minutes, then set aside (or cook fully and keep the breasts whole to slice on top of the curry sauce as we have in our photo.)
In the same pan add the onion and Jalapeño, ginger and garlic, cook for 5 minutes before adding 1tsp Bahian Spice Blend and the chopped tomatoes.
Squeeze in the juice of a lemon and add the coconut milk, thicken for 5 minutes. Now add in your cooked chicken and cook for a further 5 minutes. Alternatively serve and place the fully cooked chicken sliced on top.
Scatter coriander leaves on top and serve on white rice.