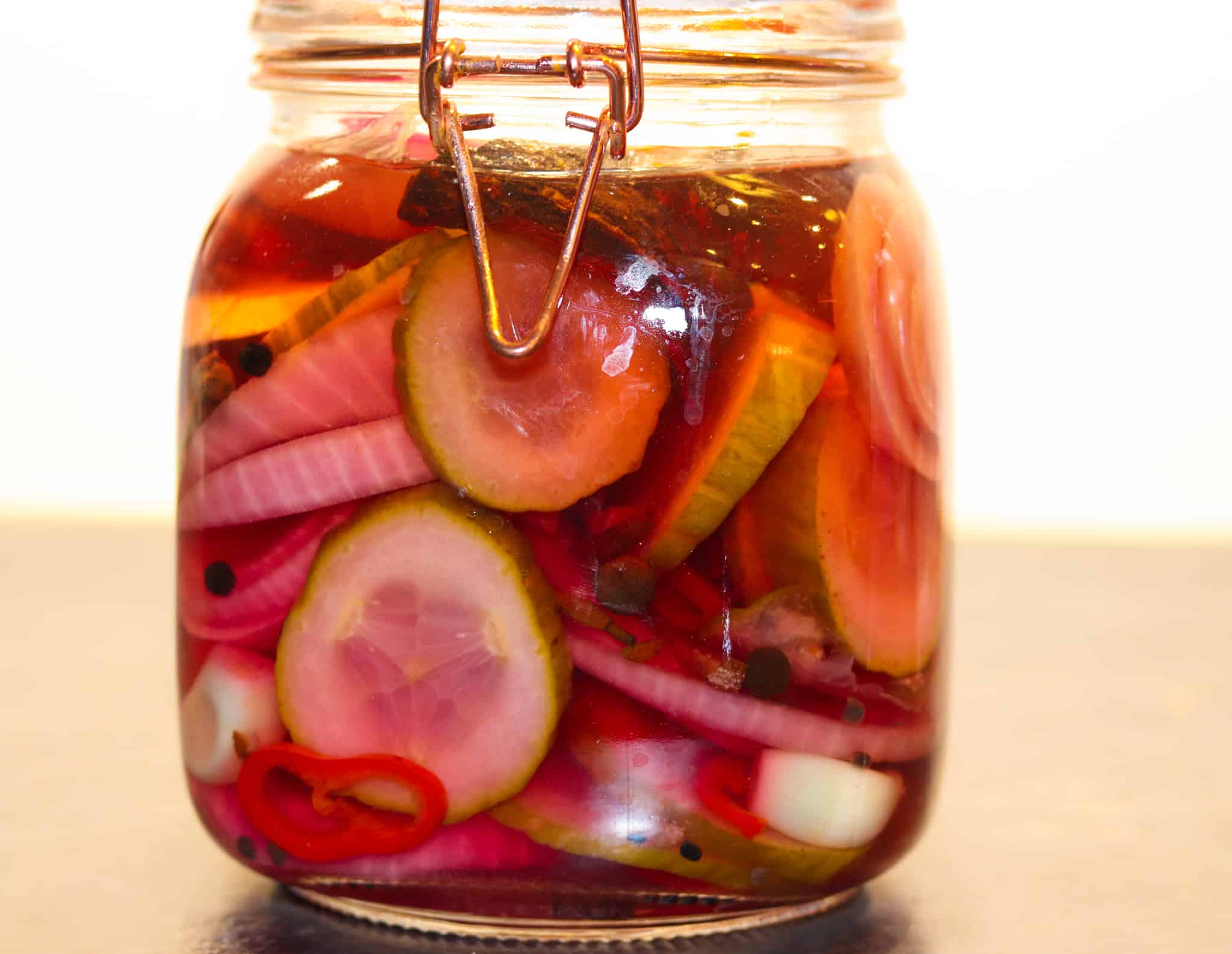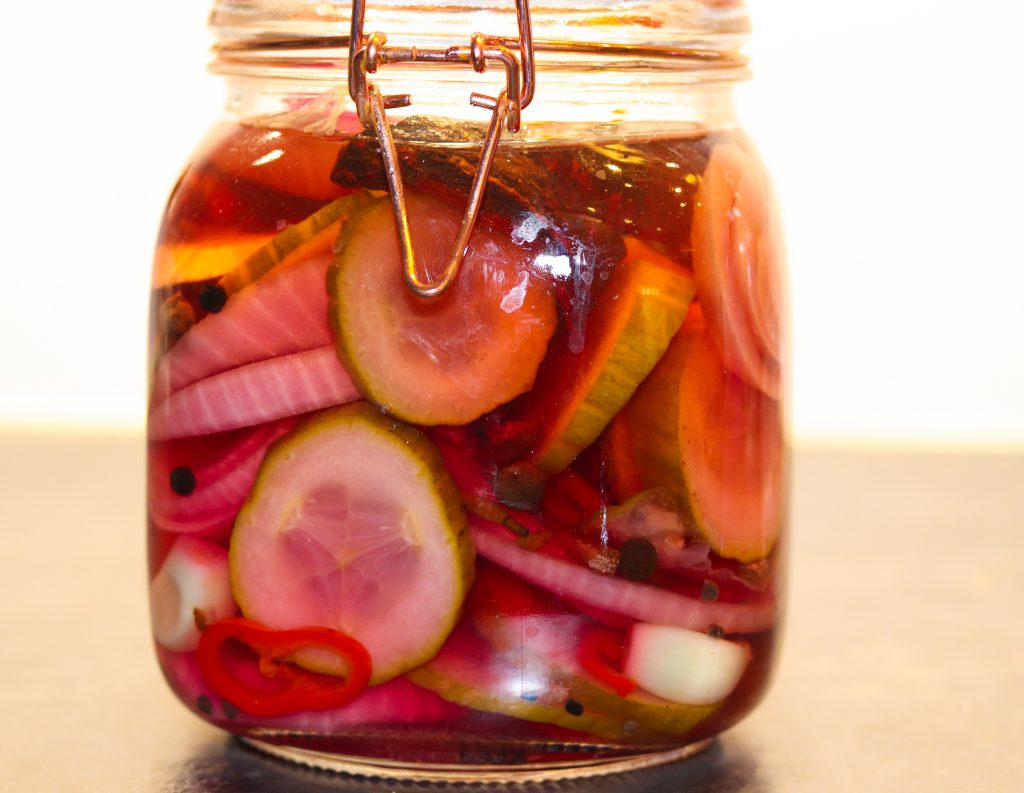 Use our limited edition Festive Spice Blend to create amazing pickled vegetables with our Festive Pickling Recipe. We have gone with cucumber, red onion and chilli combined with the cinnamon, orange peel pieces, ginger and more to give a fresh, warming flavour. Great with leftovers and cold cuts
Prep Time: 5 minutes
Cook Time: 10 minutes
INGREDIENTS
300ml White wine vinegar
3 tbsp Caster sugar
3 Garlic Cloves
1 1/2 Red onions sliced
Cucumber cut into circles
1 Red or green chilli, cut into small pieces
Salt
INSTRUCTIONS
Prepare a large jar by sterilising, either with boiling water and left to dry or in the oven for 10 mins on a baking tray. Only used once cooled.
Once you have cut up all the vegetables, leave to one side
In a pan add the white wine vinegar, spices, sugar and salt and bring to boil, reduce to a simmer for 10 minutes
Whilst it cooks, add the vegetables into the jar.
Pour over the vinegar mixture with the spices, you can top up the jar with boiling water if required.
Seal the jar and leave to cool before placing in the fridge. This should last up to 2 months, ideal for over the festive period.
Buy Freshly Spiced Festive Spice Blend