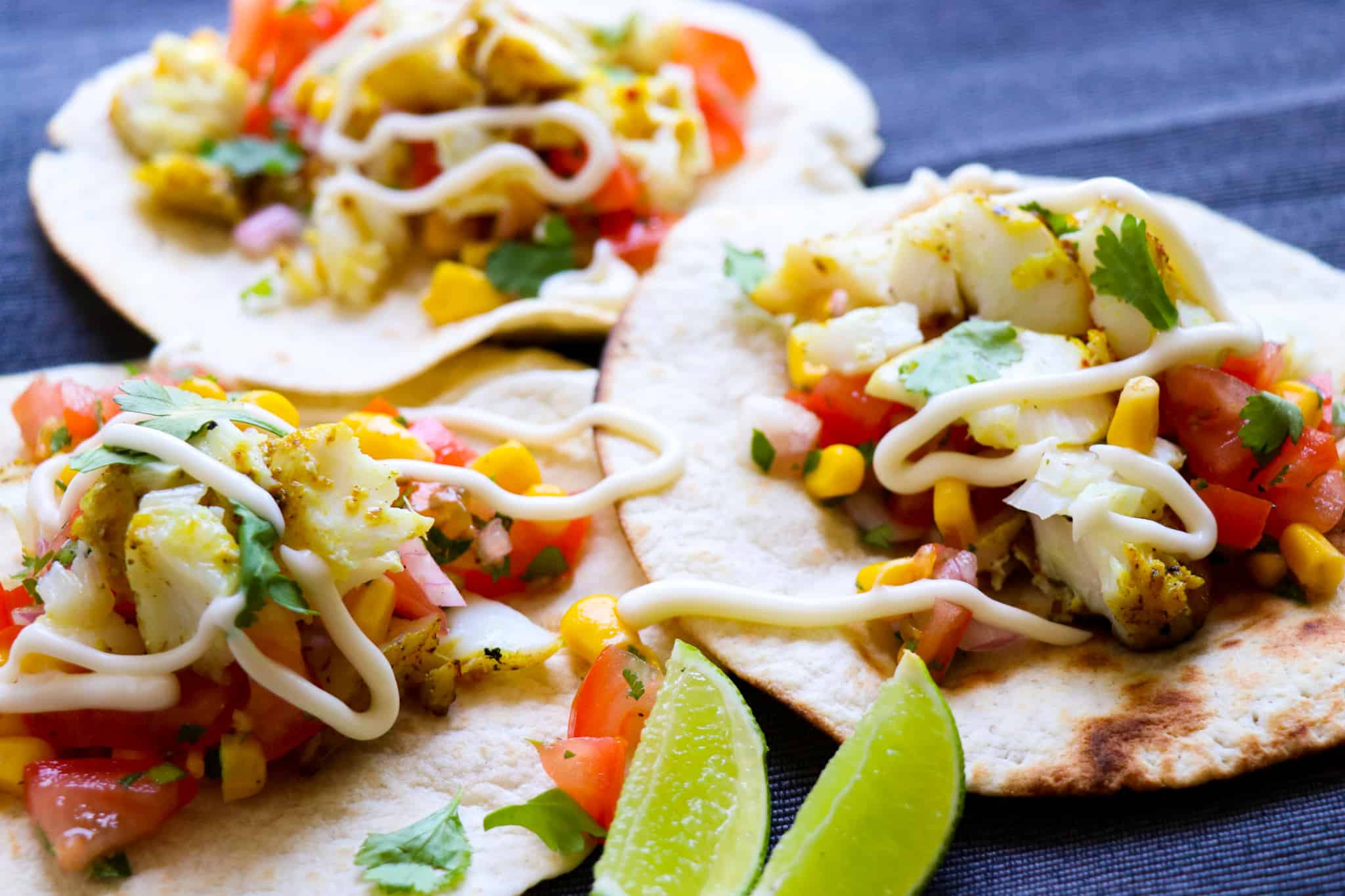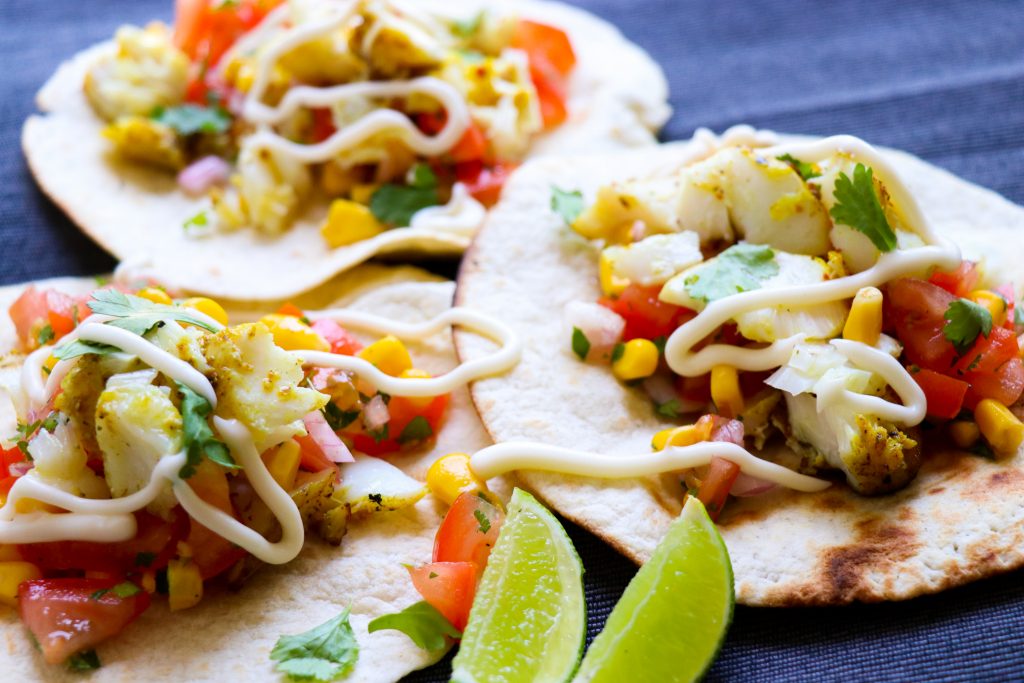 Use our Adobo Spice Blend to create this tasty Fish Taco Recipe. We make a simple salsa to go with it too.
Serves 3
Prep Time: 1 hour
Cook Time: 10-12 minutes
INGREDIENTS
1 tbsp Oil
2-3 Fillets of fresh cod
2 tsp Freshly Spiced Adobo Spice Blend
1 Lime
3 Mini flour tortillas
1/2 Red Onion, diced
2 large fresh tomatoes, roughly chopped
150g Sweetcorn (canned, drained)
Large handful of fresh coriander, finely chopped
Salt & Pepper
Mayonnaise to serve
INSTRUCTIONS
In a large bowl mix the oil and Adobo spice to a smooth consistency and then add the fish. Coat and leave to marinate for 1 hour (if possible).
Meanwhile you can make the salsa. In another bowl combine the red onion, tomatoes, sweetcorn, squeeze of lime and drizzle of olive oil. Mix and season with salt & pepper before adding the coriander and combining. Set to one side.
Heat the BBQ or the grill and cook the fish for 8-10 minutes.
Flake the cooked fish into a bowl ready to serve.
Using the warm grill/ BBQ place the tortillas and warm through.
Serve by topping the tortillas with the fish and salsa mix before a drizzle of mayo for a delicious, healthy meal.