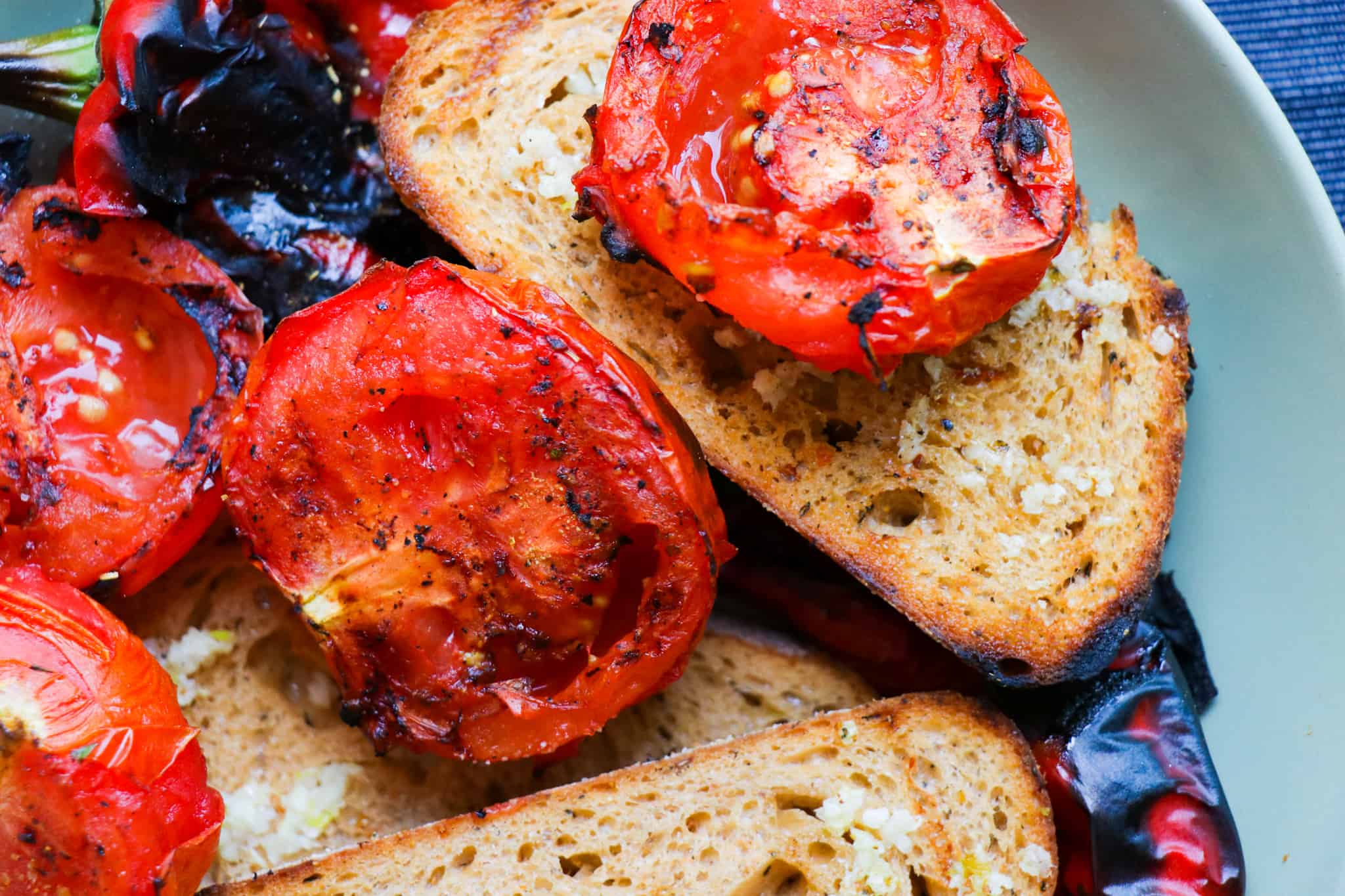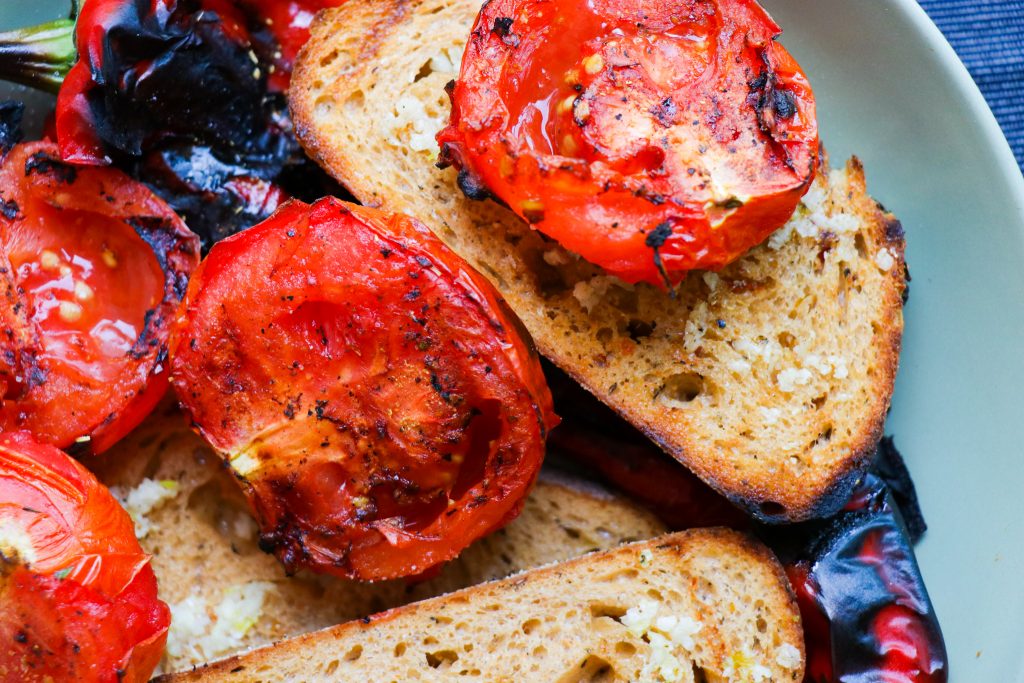 Try our flavourful recipe for grilled tomatoes & peppers, spiced with our Tabil Spice Blend for an earthy, warming flavour.
Serves 3
Prep Time: 10 minutes
Cook Time: 15minutes
INGREDIENTS
Fresh Loaf of bread, ideally something like a sun dried tomato bread, cut into thick slices
3 Garlic cloves crushed
1 Large sweet pepper
2 Large tomatoes cut in half
1 tbsp Olive oil
1 1/2 tsp Freshly Spiced Tabil Spice Blend
INSTRUCTIONS
Put your BBQ on to heat up or if using a grill set to high.
Drizzle a little oil onto the pepper and tomatoes, then sprinkle with 1/2 tsp of Tabil Spice Blend.
Place these on the grill and cook for 10-15 minutes, turning occasionally. For the pepper you are wanting to get a char on the sides.
While the tomatoes and peppers are cooking, spread the garlic onto the bread, sprinkle with the remaining Tabil spice and a drizzle of olive oil.
With 5 minutes left on the tomatoes and peppers add the bread to the BBQ/Grill and cook
When ready to serve, you should be able to remove the charred sections of pepper and serve with the rest of the tomatoes onto the bread.