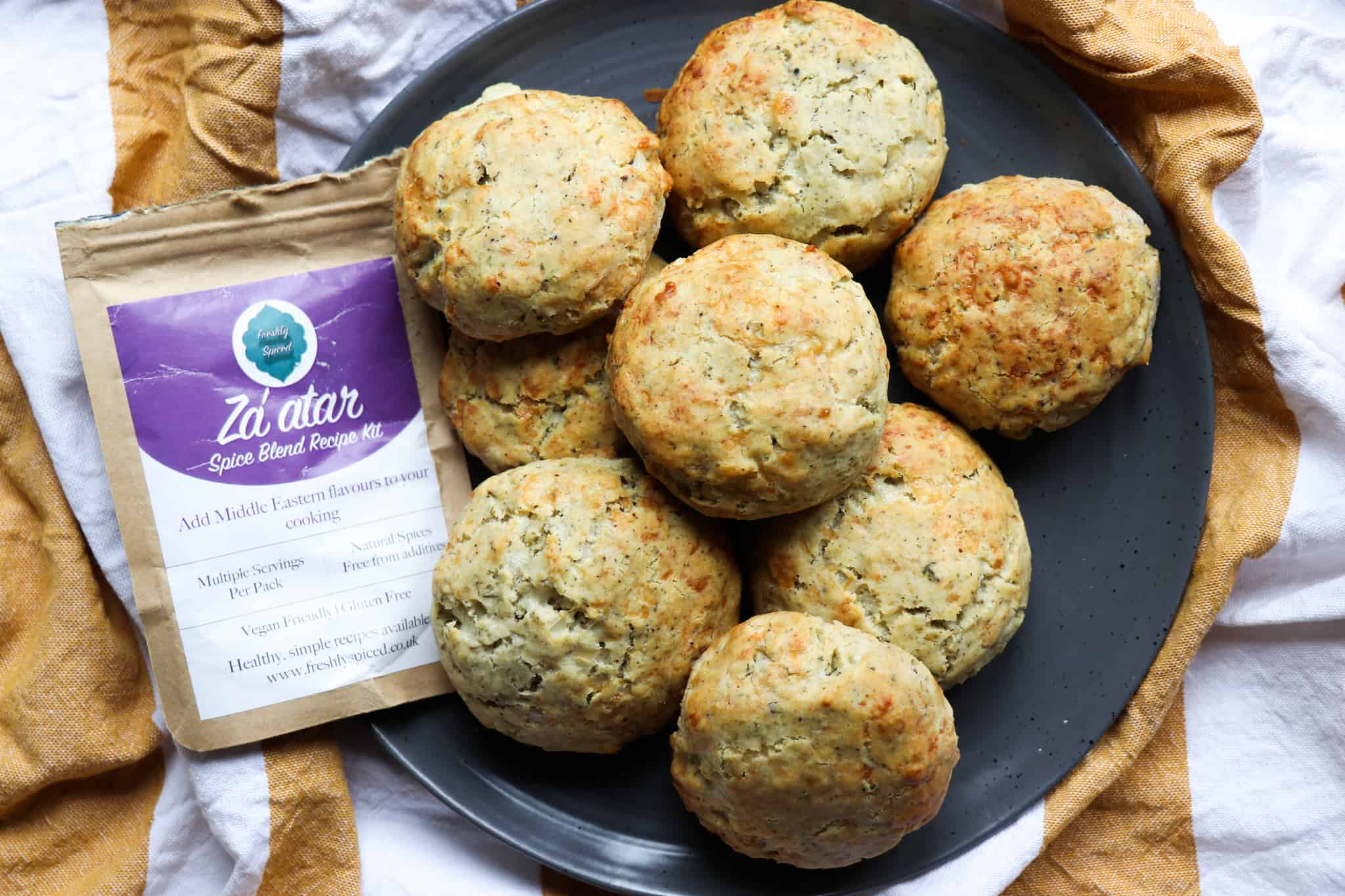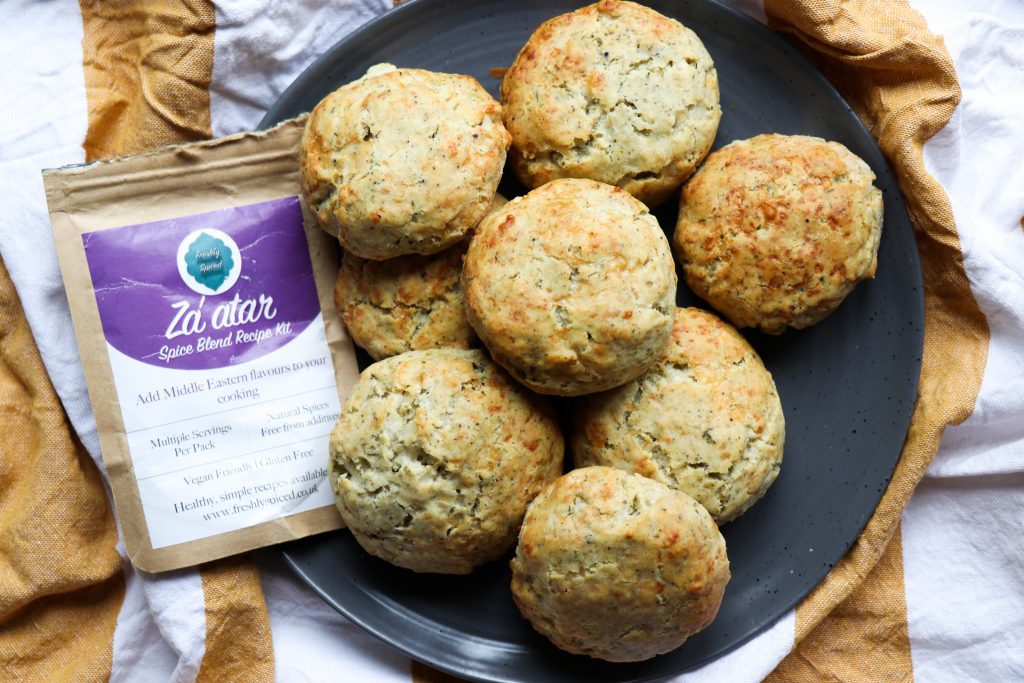 Add some Middle Eastern flavouring to your scones with this delicious Herb & Cheese Scone Recipe.
Serves 4
Prep Time: 10 minutes
Cook Time: 10-12 minutes
INGREDIENTS
200g Plain Flour (sifted)
100g Grated mature cheese
100ml Semi skimmed milk
2 tsp Za'atar Spice Blend
2 tsp Baking powder
50g Unsalted butter
Salt & Pepper to season
INSTRUCTIONS
Pre heat oven to 180C
Add all dry ingredients to a bowl and combine with a fork.  Add the cheese and stir well.  Cut the butter into small cubes and add to the mix.  Using your fingers gently rub the butter in to the flour until it resembles bread crumbs.  Make a hole in the middle of the crumbs and gently pour in the milk, combining with your hands as you go.  Once the mixture is fully combined you will be able to create one large piece of dough.  Do not knead at this point as over handling will cause the scones to be firm.
Divide the dough in to 8 balls and lightly flatten.  Add the slightly flattened balls to a baking tray covered in greaseproof paper.  To give the scones a little colour you can lightly brush the dough with either milk or egg (optional).  Cook in the centre of a pre heated oven for between 10-12 minutes (they should be golden brown).
Once cooked enjoy warm and serve with a little butter