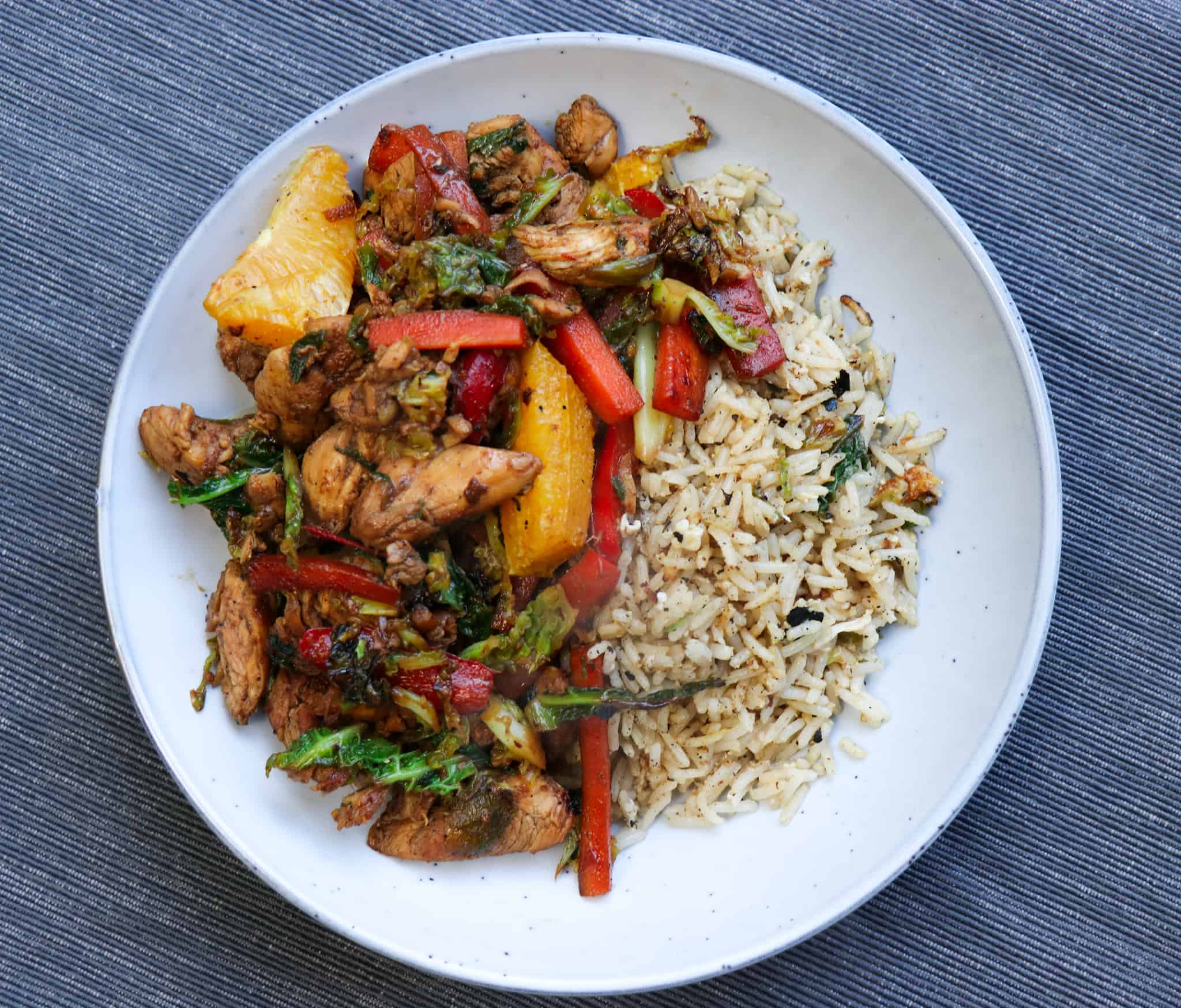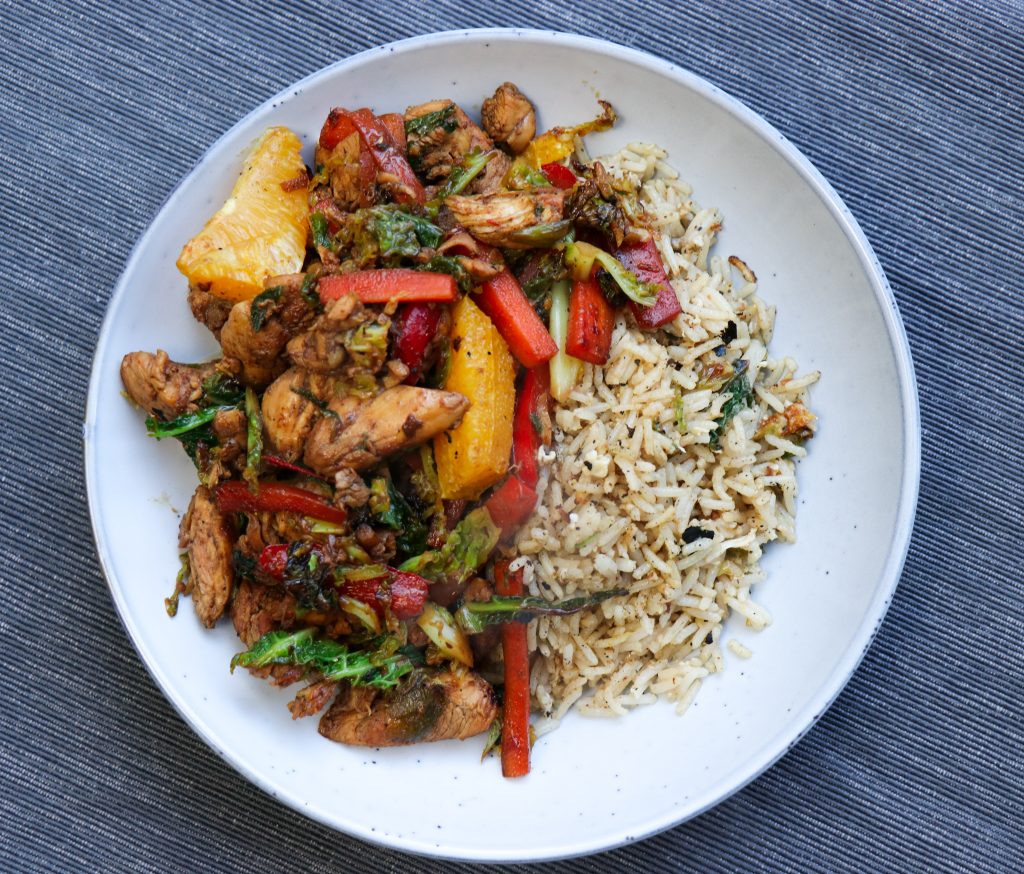 Looking for a simple, healthy dinner thats still packed with flavour! This Jerk stir fry recipe works well with chicken, beef or tofu! Lots of fresh vegetables and a good kick of heat from our Jerk spice blend, combine that with the sweetness of the Orange for a truly delicious meal!
Serves 4
Prep Time: 35 minutes
Cook Time: 20 minutes
INGREDIENTS
400g Chicken breast cut into strips
5 garlic cloves crushed
2cm Fresh ginger piece, grated
2 Oranges cut into segments
1 tbsp Honey
1 tbsp Soy Sauce
1 Savoy Cabbage cut into strips
1 Red Pepper cut into 2 cm strips
Handful fresh coriander
5 Spring Onions roughly chopped
2 tbsp Groundnut oil
INSTRUCTIONS
In a bowl combine the chicken, 2 cloves of garlic and half the ginger with the juice of half of an orange, 1 tsp Jerk Spice Blend, 1tbsp of Honey and a dash of soy sauce. Mix and leave to marinate for 30 minutes.
When ready to cook, place your wok on a high heat and add 2 tbsp groundnut oil, add the chicken and cook for 5 minutes until the chicken is sealed, add in the remaining garlic, ginger, spring onions, red peppers and mix through for around 3 minutes. Add in a squeeze of orange juice, a dash of soy sauce and, if you want a little more heat, half a tsp of Jerk Spice Blend. Stir before scattering in the cabbage, this will wilt down quite quickly. Ensure everything is cooked through, add the coriander just before you are ready to serve.
With the remaining orange segments, remove the skin and when you serve place these throughout the jerk stir fry so everyone gets 3 or 4 segments.
We serve this with rice.