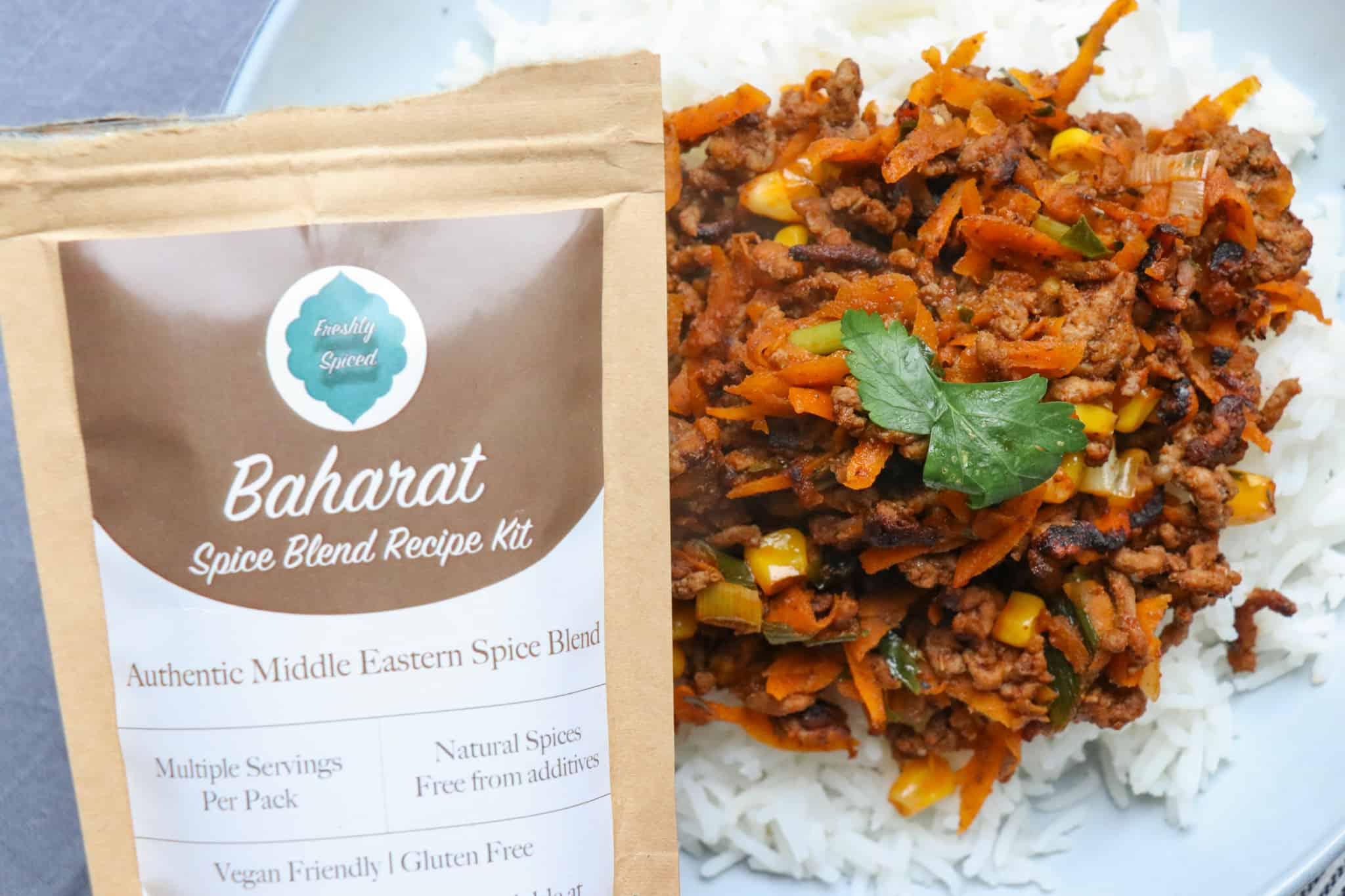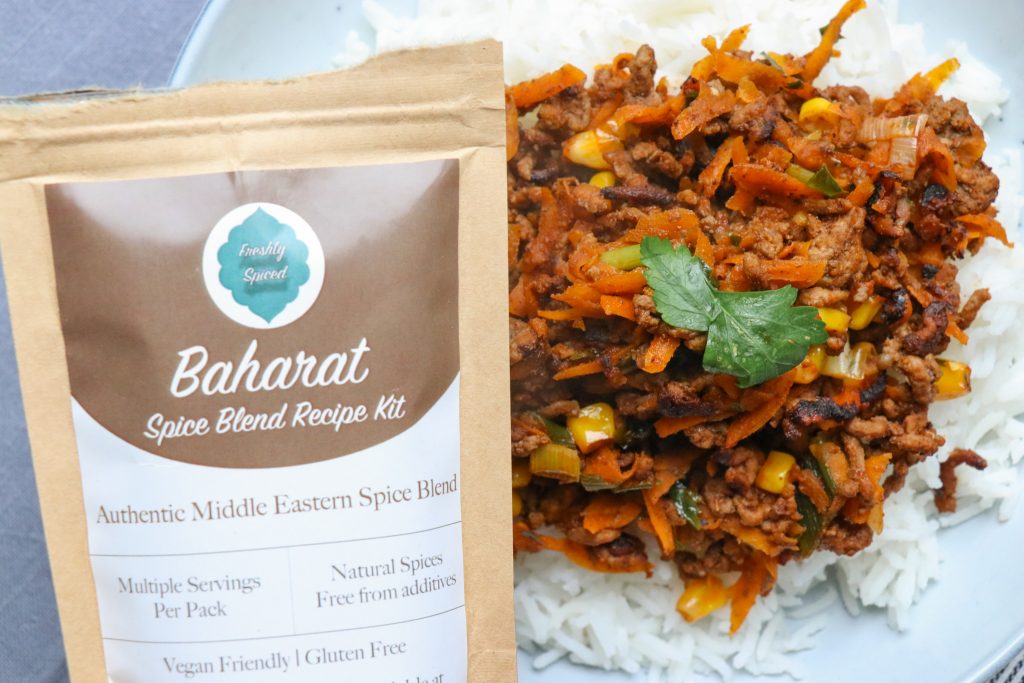 Looking for a tasty one pan dish the whole family can enjoy? This Middle Eastern Beef & Rice Bowl Recipe only takes 20 minutes to make. Healthy, simple and full of flavour.
Serves 4
Prep Time: 5 minutes
Cook Time: 15 minutes
INGREDIENTS
400g Minced beef
3 Garlic cloves crushed
6 Spring onions roughly chopped
2 Carrots grated
3 tbsp Tomato puree
300g Sweetcorn (tinned)
Small handful fresh flat leaf parsley finely chopped
250-300g Basmati rice
1 tbsp Olive Oil
Place a large frying pan on the hob with 1 tbsp olive oil, bring to a medium heat and then add the minced beef. Brown the beef for around 5 minutes adding a little salt and pepper.
At this point get a saucepan on the hob with boiling salted water before adding the basmati rice, bring to boil and then reduce to simmer for 10 minutes until soft and cooked.
Back to the beef!  Add the
Freshly Spiced Baharat Spice Blend
, stir through for a minute before adding the carrot, garlic, sweetcorn, spring onions and cook for a few minutes making sure everything is coated in spice and mixed through.
Next, add the tomato puree and stir through, cook for 2 minutes before scattering the parsley.
Serve the middle eastern beef on top of the fresh rice.