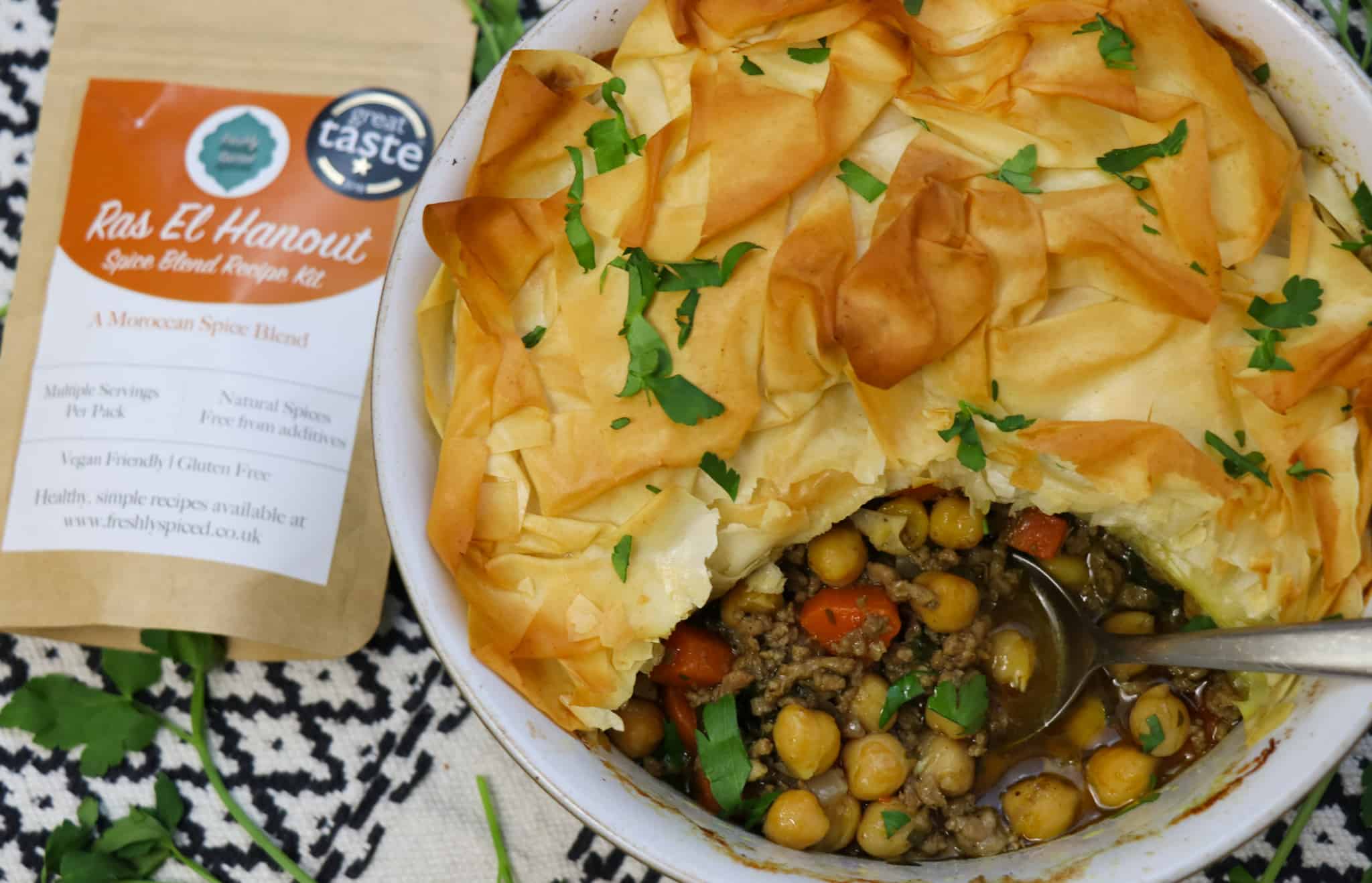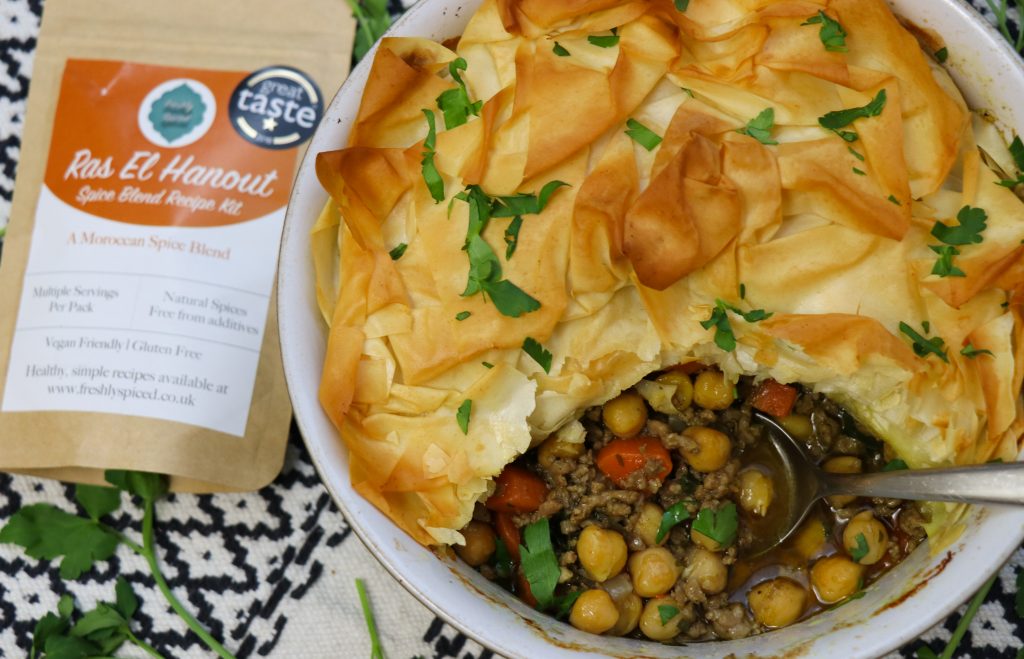 Use our Great Taste award winning Ras El Hanout spice blend to create a delicious Moroccan cuisine inspired lamb pie. 
Serves 4
Prep Time: 5 minutes
Cook Time: 45 minutes
INGREDIENTS
400g Lamb mince
400g Chickpeas cooked (1 tin)
1 tbsp Olive oil
1 Onion finely chopped
2 Carrots peeled and finely diced
3 Garlic cloves crushed
1/2 Lemon
250ml Lamb or chicken stock (1 stock cube)
Handful of Parsley
6 Filo pastry sheets
25g Butter – melted
INSTRUCTIONS
Preheat oven to 180C
Heat the oil in a large pan, add the onion and carrots, soften for around 8 minutes, stirring regularly to prevent sticking.
Add the garlic, stir for a minute before adding the lamb mince. Cook the lamb for around 5 minutes to brown and then scatter in the Ras El Hanout and chickpeas, stir and add stock.
Bring to the boil and then reduce to a simmer for 15 minutes. Scatter in the parsley and squeeze in the juice from the lemon, stir well before decanting the contents into a pie dish.
Place a filo pastry sheet on the work surface and brush with melted butter.  Crumple the pastry over the pie mix and repeat the process 6 times until you have several sheets of filo on top and give the pie a final brush with the remaining butter.
Bake the pie for 15 minutes until the filo pastry has browned.